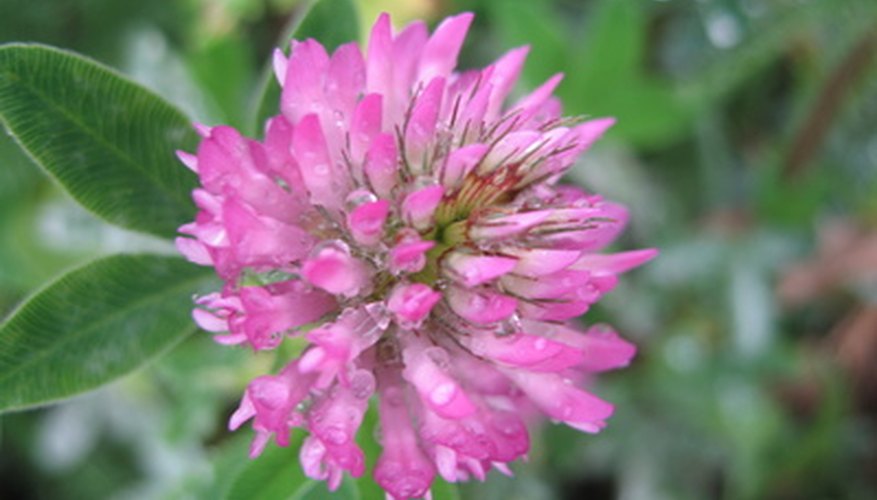 Roadsides make excellent places to forage for edible flowers, whether they spring from the ground or bloom on shrubs and trees. Most roadside flowers taste great fresh as trail food or when cooked around the campfire or at home. Be careful to restrict your foraging trips to roads with light traffic, low speed limits and good visibility. An illustrated field guide of wildflowers is invaluable to safe eating.
Daylily
Daylilies are found in both dry and wet areas, in sun or shade. Because the plants spread so prolifically and sport so many blooms per plant, you're likely to find plenty of petals and buds in a small area. Although dozens of daylily varieties exist, the familiar orange type is the most common roadside flower. Use the petals in salads or as fresh garnish on any dish. Remove the stamens and stuff the large flowers with cream cheese. Cook the unopened buds as you would green beans. Daylily plants bloom throughout the summer
Bee Balm
Bee balm, also known as monarda or Oswego tea, is a flowering herb with petals and leaves that have an agreeable orange-mint flavor and aroma. Once you've identified the shaggy purple or red flower heads, with their hairy stems and plentiful foliage, you'll be tempted to stop often to sample their zesty flavor. The flowers look lovely as a "swizzle stick" for lemonade and ice tea. The petals add a citrusy sparkle and color to fruit and green salads. Chop the petals and add them to softened butter to pair with sweet scones and muffins. In most climates, bee balm blossoms appear from early to late summer.
Clover
Red and white clovers abound along sunny roadsides. They grow no longer than a foot tall, have three or four leaves with a white V-shaped marking, and round flower heads bursting with tiny white or purplish-red flowers. Chop the flowers into salad or cereal. Or dry and grind the whole flower heads to make clover flour, which blends well with corn or wheat flour in bread and muffin recipes.
Elderflower
Elderberry shrubs not only yield edible berries, but also large, flat creamy blossoms prized for fritter making. The flower heads consist of dozens of white flowers. Dip the flower heads in pancake patter for fritters, or infuse them as hot or cold tea. They also add delicate flavor to vinegars and wine. Caution: Do not eat any other parts of the plant, as they contain a bitter alkaloid and glycoside that can change into cyanide. Eating uncooked berries may cause nausea, vomiting, and diarrhea.
Black Locust
The flowers of the black locust tree taste like "perfumed peanuts," according to nature forager "Wildman" Steve Brill. He recommends using fresh petals in salads, simmered in soups, added to oatmeal or stirred into pancake batter. The white blossoms emerge in spring and resemble that of the pea plant.
Cattail Flower
While most people don't think of those green and brown cigar-shaped pods that top cattails as flowers, that's exactly what they are. While the lower, or female, flower will transform into the fuzzy brown "cigar" we're familiar with, in spring the upper, or male, flower of the plant emerges. Pick this upper part of the cattail while it's still green and boil several of the flowers for 10 minutes. This will result in a corn-like side dish. Look for cattails in roadside gulches or in nearby swamps or ponds.