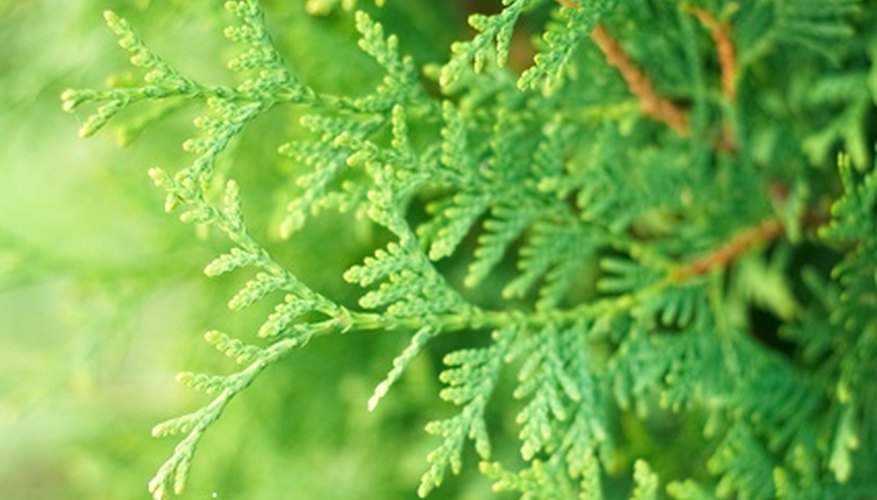 Junipers are a hardy evergreen commonly used in landscapes. The plant has over 50 cultivars from ground cover to tall trees. Juniper is also used frequently as a Bonsai tree. Many people use juniper as a hedge, windbreak or privacy screen. This plant will grow in rocky, poor soils where other plants won't. Depending on the variety, juniper can be grown in USDA planting zones 3 through 10.
Use proper spacing when planting new varieties of Juniper. Take note of the size they will be when fully mature and give them enough room to grow and have proper ventilation. Improper spacing is one of the major causes of plant failure.
Do not plant other plants between the junipers while waiting for them to grow. The other plants will compete for water and nutrition and the junipers will grow very slow. Use a pine needle or pine bark mulch between them instead. This will keep the weeds down and reserve moisture.
Place an inch of compost over the soil once a month from spring through mid-fall. This is called top dressing. Chemical fertilizers often cause damage to the plant, where organic compost will enrich the soil. Do not dig it into the soil; instead, water it and allow it to leech into the soil.
Prune ground cover junipers' growing tips to promote bushy growth. Most smaller plants do not need to be pruned, with the exception of a stem or two out of place. Large junipers and sculpted plants will need more extensive pruning to maintain the shape you desire.
Spray junipers with fungicide in early spring, mid spring and late spring to control Phomopsis blight, which may cause the ends of the branches to become brown. Follow manufacturer's directions as to amount to use.
Watch the plants for spider mites. If you see them, spray the plant with a miticide. Again, follow the manufacturer's direction for amount to apply. Do not use the miticide unless you actually see the spider mites.