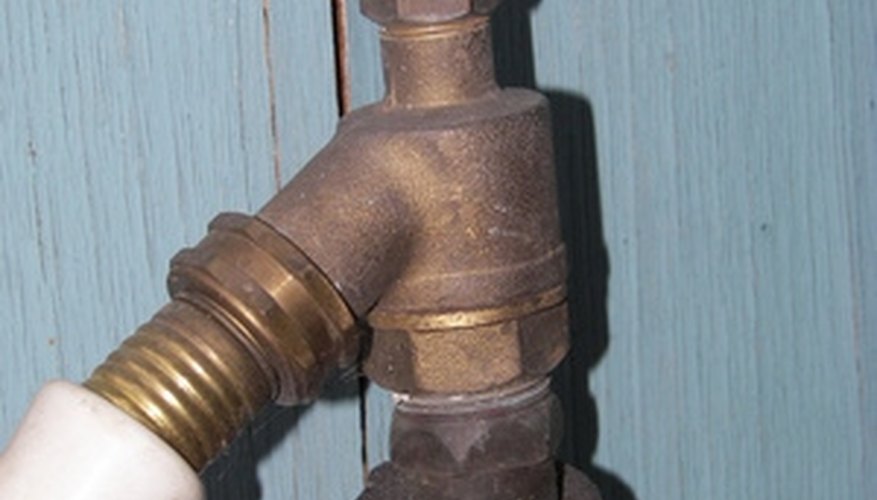 Plan to spray the weeds with atrazine only when there is no rain in the forecast the day of application and for three days after.
Mix the atrazine herbicide with water, according to the rate suggested on the label, in a compressed-air or hose-end sprayer.
Spray the area in an even arc, from side to side as you walk backward, thoroughly soaking the leaves. Turn off the sprayer if you cross waterways.
Keep people and pets off the area until the atrazine has dried.