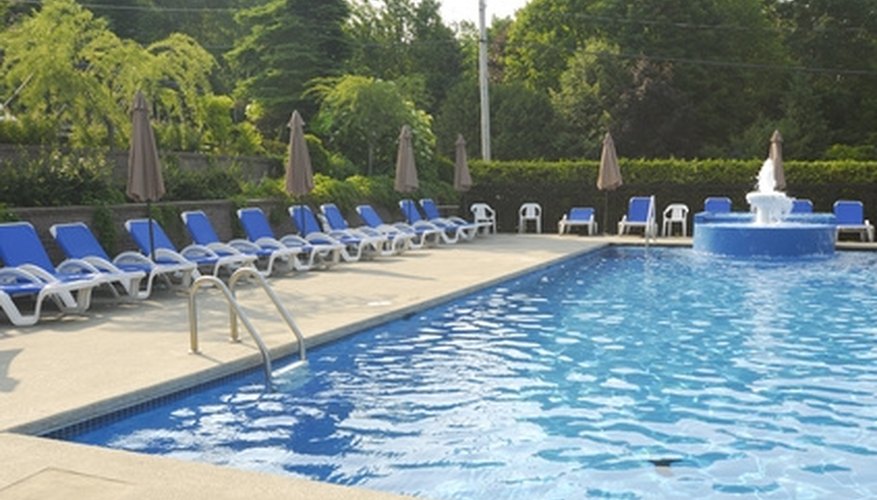 Test the pH. It should be between 7.2 and 7.6 for this process to work effectively.
Double-shock the pool. Use one pound of shock per 5,000 gallons of water. This will kill the algae and make your pool go from a green color to a cloudy, milky one.
Vacuum the pool. This will remove the dead algae from the pool. At this time, you may also want to add the blue clarifier to the water to help brighten it up faster. You will need to vacuum several times a day for the next few days.
Add the phosphate treatment to your pool. Generally this can be dumped directly in the water, but you should refer to the packaging for exact measurements and ratios because every manufacturer is slightly different. Keeping phosphates in the water low will prevent the return of green algae.
Test the pH. Shocking the pool will raise the pH, although it will start to fall during the next few days. You should not start using the pool again until the pH is back between 7.2 and 7.6. Generally, pool shocks will only keep you out of the pool for a few hours to a day due to altered pH levels, but with double-shocking, you may have to wait a little longer.