Non-Lethal Options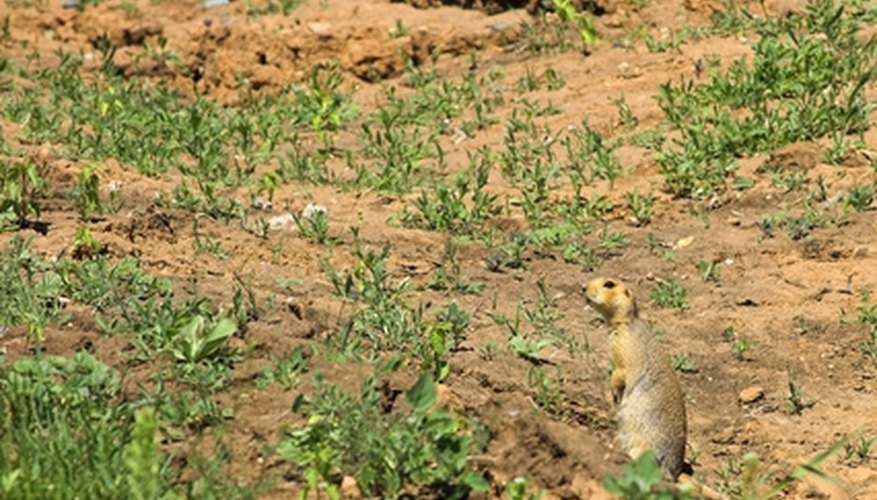 Keep moles out of your yard altogether by mixing milky spore bacteria and nematodes into your soil, which not only helps your garden to grow but destroys the grubs that moles eat.
Use a device that emits a high sonic pitch or thumps that irritate the pests burrowing in your yard and drive them away. Multiple models are on the market: some emit pulses for up to six months, and some are even solar powered.
Spread castor oil granules through the yard. Gophers and moles cannot stand the odor of these granules as they dissolve and will travel in the opposite direction to escape it. Evenly distribute the granules either by hand or a spreader. Speed up the granule dissolution by sprinkling your yard with water.
Killing Pests
Sprinkle poisonous pellets in the hole to kill the pests. Make sure that they are pushed deep underground to keep pets and other animals from eating them.
Push a hose down a hole and turn on the water, which will either drown the pests or force them to flee. Keep the water running for 15 to 20 minutes to make the tunnels erode and collapse, which will prevent pests from returning.
Attach a wide hose to the exhaust pipe of a lawnmower, and push the other end of the hose down a mole hole. The carbon monoxide will poison the pests and cause a painless death.
Light a poisonous gas flare, and push it into the earth where you suspect a tunnel is located. The flare will emit gas for several minutes and kill the pests living underground.
Set traps in strategic locations along the outlines of tunnels. Both lethal and non-lethal varieties are available, depending on how frustrated you are with the gophers gnawing on your carrots.