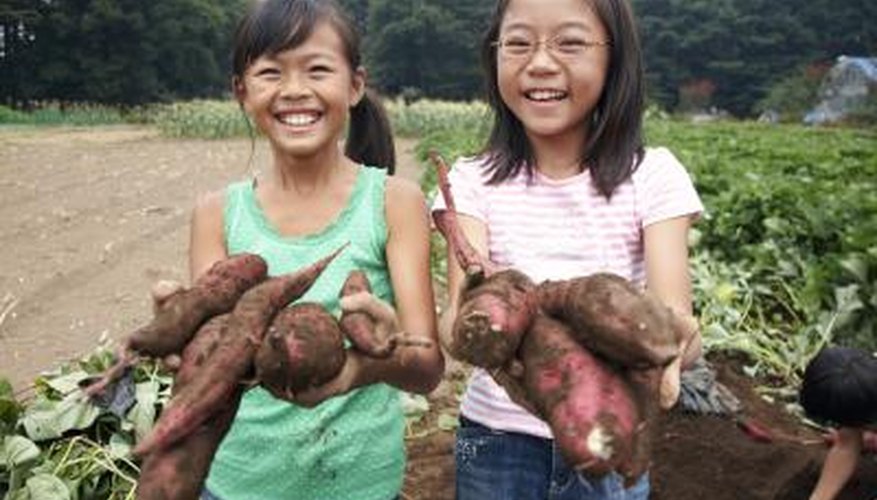 Step 1
Choose the location for the yams. Yams grow best in well-drained and fertilized soil. Inspect the area to ensure that it receives direct sunlight six to eight hours a day.
Step 2
Add nourishment such as fertilizer and organic matter to the soil. Mix a low-nitrogen fertilizer into the soil at least two weeks before planting the yams. Loosen the soil with a garden tiller to allow the roots to spread well.
Step 3
Plant the yam tubers 12 inches apart. Only begin planting the yams once the threat of frost passes. Plant the yams 2 inches deep and cover the top of the soil with mulch to hold in moisture and warmth.
Step 4
Add fertilizer to the soil every two to three weeks. Use a low-nitrogen and high-phosphorus fertilizer and mix it well into the soil. Continue to water the yams to keep the soil moist, but take care to not over water.
Step 5
Harvest the yams once the leaves begin changing colors. The leaves will begin to turn yellow and wither. Dig the yams up from the ground with a shovel 10 to 15 inches from the vine. Typically, the first harvest of yams begins 150 days after planting.