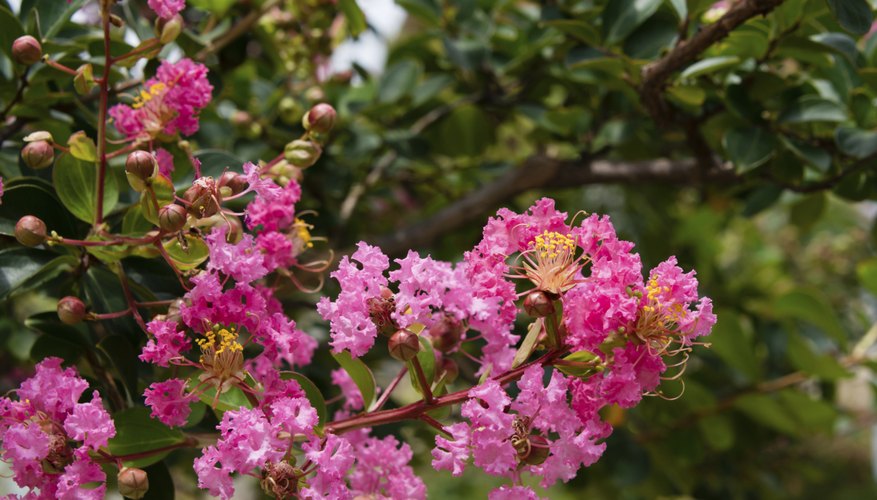 Perennial hardy shrubs grace the landscape with abundant flowers, fall color and winter interest. Some even have the added benefit of attracting beneficial insects to your yard. If planted in the proper lighting conditions, hardy full-sun shrubs live for years and require minimal care once established.
Crape Myrtle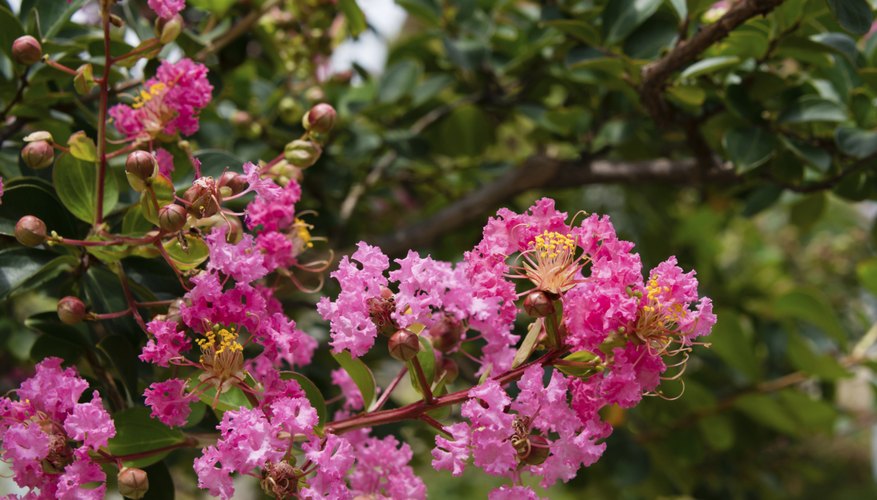 Blooming throughout summer and often into fall, crape myrtle (Lagerstroemia indica) has numerous cultivars from which to choose. The cultivar 'Gamad I,' also known as 'Razzle Dazzle Cherry,' works well in a wide range of conditions. Gamad I is suited to U.S. Department of Agriculture plant hardiness zones 6 to 10 and tolerates many types of soils, including clay and drought conditions. The leaves add fall interest when they turn from green to burgundy. This cultivar reaches about 3 feet tall and up to 4 feet wide when mature.
Globe Blue Spruce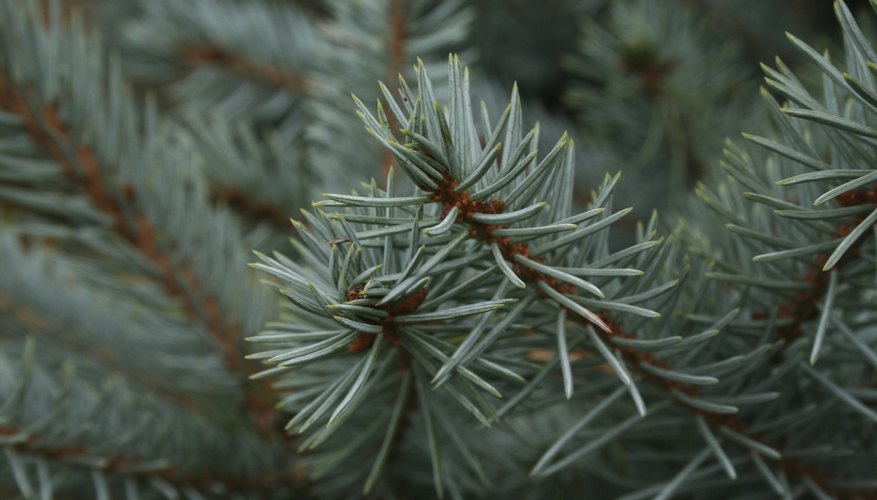 If you're looking for an evergreen with year-round color, a dwarf blue spruce (Picea pungens 'Globosa') makes a great low-maintenance selection. This full-sun, blue-needled shrub remains small -- reaching only about 5 feet high -- and grows only a few inches every year. Globe blue spruce is hardy in USDA zones 3 to 8 and tolerates many soil conditions.
Bush Morning Glory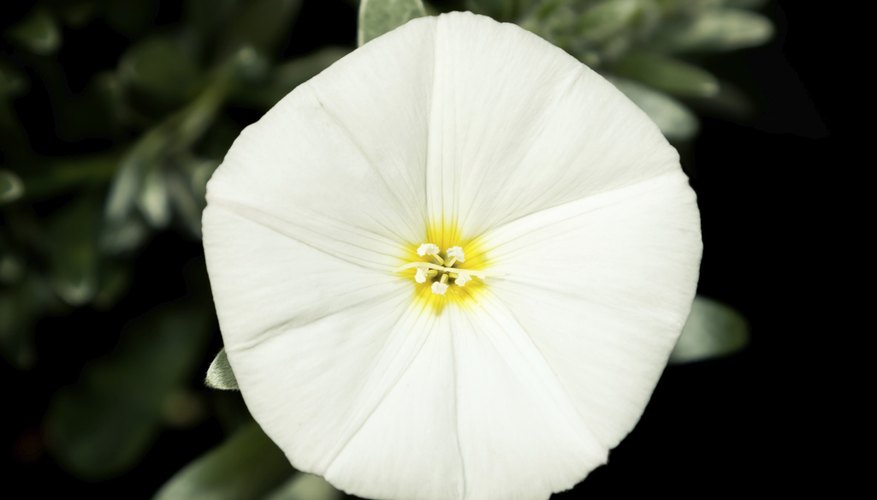 Bush morning glory (Convolvulus cneorum), also known as silverbush, provides both attractive foliage and profuse blooms. An evergreen shrub with silver-green leaves, it grows in USDA zones 8 to 11 and requires little to no maintenance. The small shrub reaches only 2- to 4-feet wide and high and has a mounding habit. Bush morning glory displays white, trumpet-like flowers spring through fall.
Lead Plant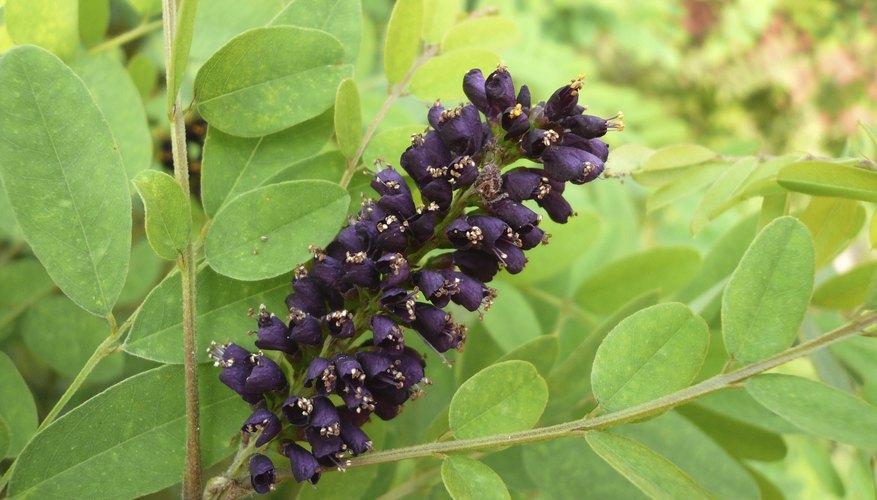 Lead plant (Amorpha canescens) makes an intriguing choice for the landscape. This deciduous shrub grows in many soil conditions and climates, ranging from USDA zones 2 to 9. The hairy stems, leaflets and tall flower spikes add textural interest. The shrub, sometimes referred to as false indigo, reaches about 3 feet high and wide. The purple-blue flowers appear in late spring and can last all summer.
Purple-Leaf Sand Cherry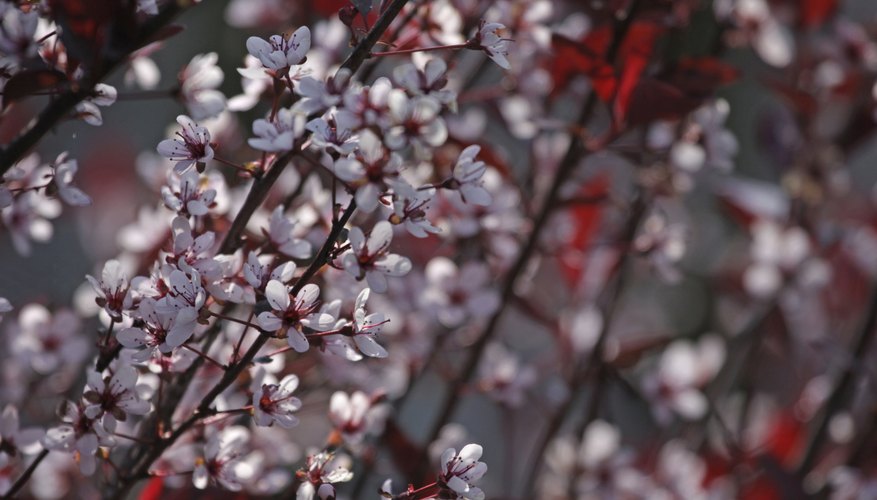 For purple leaves, abundant white flowers and easy care, a purple-leaf sand cherry (Prunus x cistena) makes an ideal selection for many locations. The hardy shrub grows in USDA zones 2 to 8 and tolerates urban and drought conditions. The shrub has an upright, rounded habit and can reach 8 feet in height and spread. Purple leaf sand cherry flowers profusely in mid-spring and forms berries in mid-summer.

Plumbago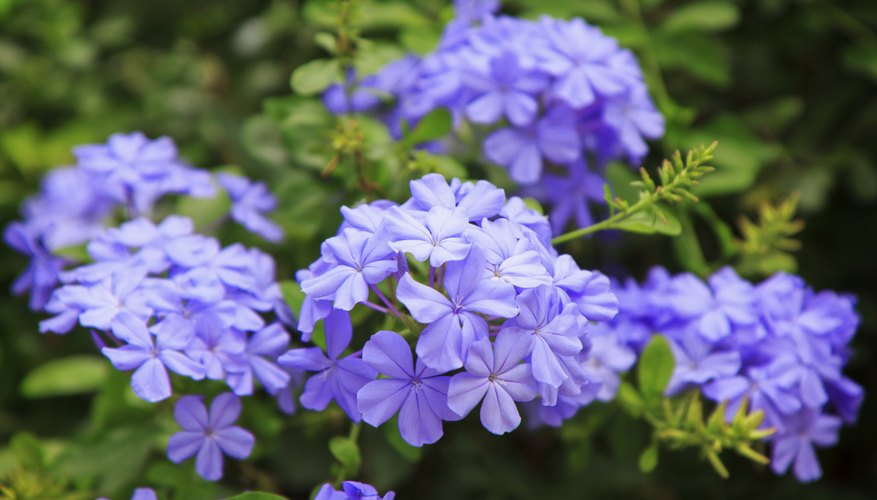 The evergreen plumbago shrub (Plumbago auriculata) makes a statement with its abundant blue flowers which bloom from early spring well into fall. Suited to USDA zones 9 to 11, the spreading shrub reaches up to 10 feet tall and wide. Plumbago is not particular about soil type, requires very low maintenance and has some drought tolerance.