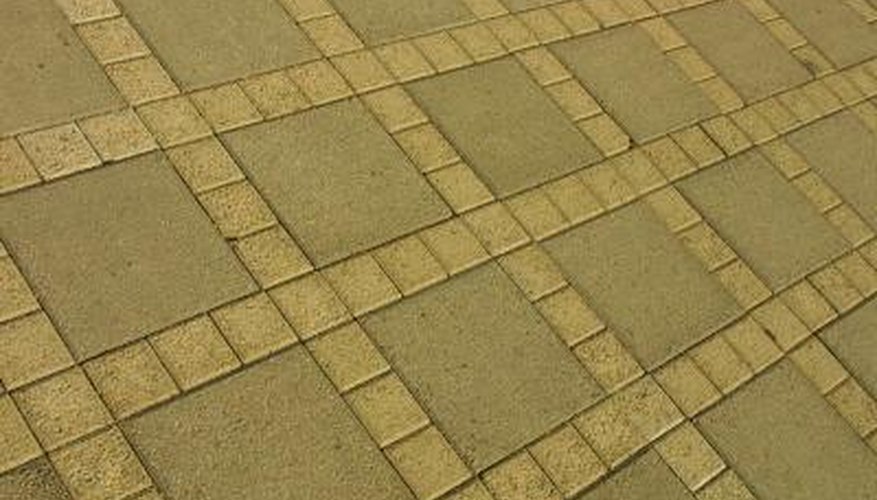 Photos.com/Photos.com/Getty Images
Flashing is key to guiding water safely over -- rather than underneath or in between -- the surface of your house. Flashed concrete -- that is, concrete with metal flashing -- protects sheathing, siding and other building components from excess moisture. As a barrier between the outside weather and the inside of your home, installing the appropriate flashing is important for preserving your home's concrete framing and foundation.
Function
Flashed concrete framing, wall panels and roof tile are constructed to resist harsh environments and corrosive chemicals and block moisture. It is usually applied at the intersections or edges of rakes, skylights and ridges. Flashing is also applied to siding, structural framing and where roofs meet or run perpendicular with walls. For example, flashing dams can be attached to concrete columns at inner and outer corners to prevent water and other elements from affecting the structural framing.
Materials
Concrete flashing can be made of different materials. Copper, lead-coated copper, zinc, aluminum, stainless steel, and Galvalume are among the most popular sheet metal flashings for buildings, according to the U.S. Department of Housing and Urban Development. Flashing metals that work best with concrete building components include stainless steel and lead. In addition to holding up well against concrete and masonry, stainless steel is durable and protects against harsh weather such as acid rain. Lead flashing is flexible and works well with concrete tiles and other building features with curved surfaces. It is also highly resistant to severe elements such as acid rain and salt spray.
Applications
According to the National Roofing Contractors Association, roofs lined with concrete tiles can be categorized into four groups: valleys, vertical surfaces, perimeter edge metal and penetrations. Valley flashings are installed where roofs intersect and typically are made with sheet metal. Vertical surface flashings are installed at the end or edge of vertical structures such as chimneys. Apron, step, cricket and counterflashing are all flashing techniques used for vertical surfaces. Concrete tiles can also feature perimeter edge metal flashing, which is used in harsh climates. Penetrations are typically used on devices such as exhaust vents or pipes located under shingles and flanges.
Considerations
Installing flashed concrete walls and roofs requires significant time, effort and masonry expertise. The International Masonry Institute points out different obstacles that builders may face when working on flashing installations. Intricate cutting and folding are required to maintain flashing consistency at columns located between concrete masonry panels. Factors such as the columns' shape and spatial arrangement influence installation methods. Builders must also take into account that construction tolerances in structural steel frames are significantly greater than the masonry walls they support.
Warnings
Galvalume sheet metal, aluminum flashing and Rheinzink metal flashing are not recommended for concrete or fiber-cement materials, according to the U.S. Department of Housing and Urban Development. Because concrete is highly alkaline, it can corrode aluminum and Rheinzink metal flashings. Galvalume steel flashings can also deteriorate when paired with concrete, since fresh concrete tends to hold significant amounts of moisture.