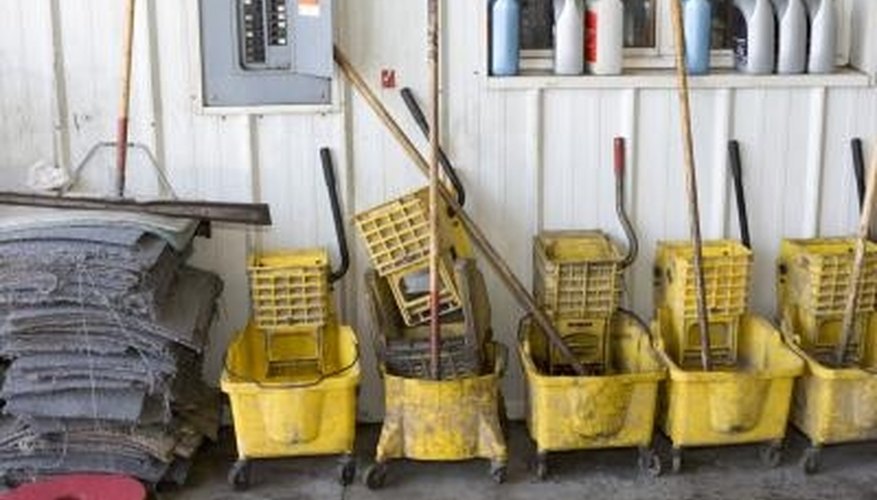 As one of the few spiders with a mouth strong enough to penetrate your skin, and the most venomous spider on the North American continent, according to the Ohio State University Extension, you must remove black widow spiders from your environment. Identify a female black widow spider by her shiny, jet black coloring and red hourglass underneath her abdomen. Each of her tough, yellow egg sacs can hold 300 eggs. Males are usually all black and harmless. Getting rid of black widow spiders from your garage helps protect you and your family from their bites.
Put on gloves, boots and wear long sleeves when you enter your garage to remove black widow spiders. These garments offer you protection from possible spider bites.
Remove black widow spiders by vacuuming your garage completely, along with the spider's egg sacs and webs.
Place the vacuum cleaner bag in a sealed plastic bag immediately upon finishing vacuuming, ensure the bag has a tight seal, and then throw out the bag in an outdoor container, so you will not reintroduce the spiders in your home or environment.
Use a nonresidual aerosol spray to kill individual black widows you can see. Nonresidual sprays work continuously, but they only work if you spray the spider and its web directly. Note that this spray will not affect the egg sacs.
Kill black widow spiders by crushing them with a shoe or by hitting the spider with a rolled-up newspaper.
Place sticky traps around your garage to capture black widow spiders, but ensure that children and pets do not tamper with the traps.
Remove a black widow spider humanely, by covering the spider with a jar, slipping a sheet of paper underneath the jar across the jar's opening, and then lifting the jar up with the spider inside. Set the black widow free in a natural environment at least 100 feet from your home.