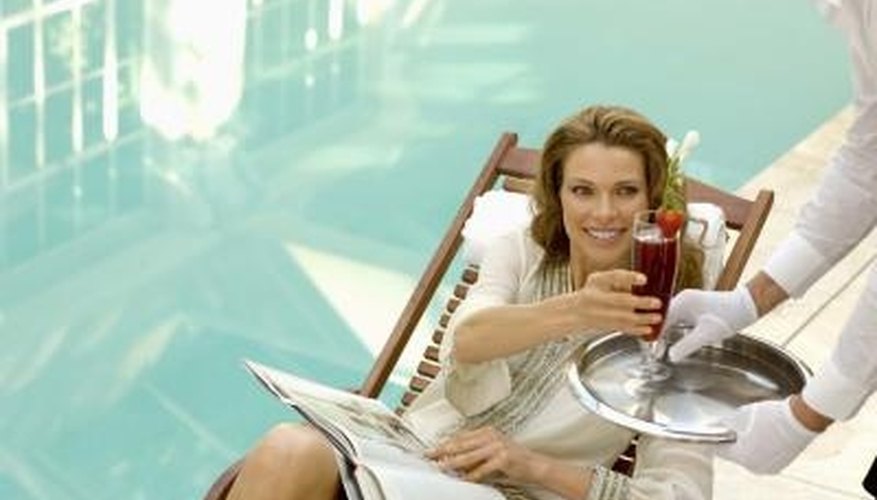 The proper pool drain cover is extremely important for the safety of everyone who swims in your pool. If you do not have a current drain cover, by law you need to install one. Old drain covers may seriously injure, and even kill, swimmers. The suction from the drain will suck in hair or limbs, holding the person underwater. The first step in preventing this from happening, is removing your old drain cover to replace it with a new one.
Turn off the suction to your drain. Put on your swimsuit and a pair of goggles for underwater work.
Insert the tip of a phillips-head screwdriver into one of the screws on the top of the pool drain cover.
Turn the screwdriver to the left until the screw is removed. Repeat this process with the second screw on the surface of the pool drain cover.
Lift the cover straight up and off the body of the pool drain.