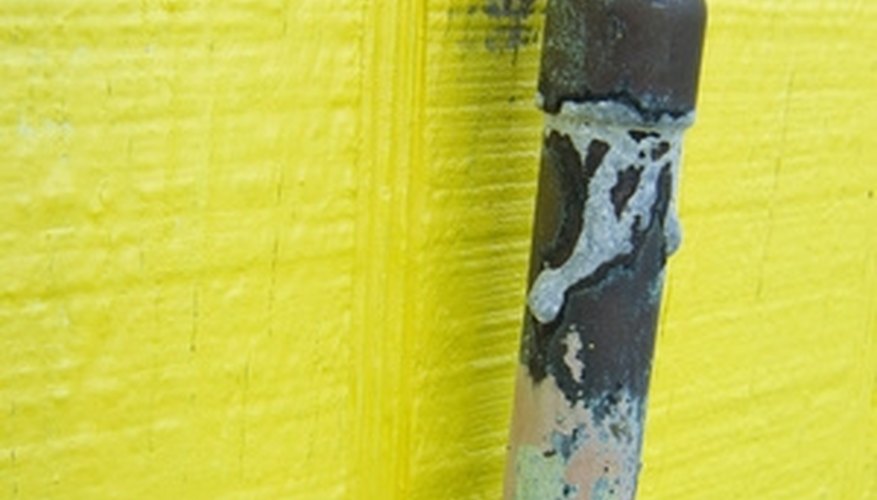 The foundation on your house can shift with time causing stress on the plumbing underneath the concrete foundation. The pipes underneath the concrete foundation are water-supply and drain lines. The leaking pipes will be your water-supply lines and they will be going toward faucets inside the house. Locating a leak underneath the foundation will require you to buy or rent expensive leak detection equipment.
Turn off all faucets in the house, but do not turn off the main water supply. You want to make sure no faucet is leaking either as any noise of water leaking can trigger the acoustic leak detection device.
Turn off all electronics in the house. For best results, turn off the electrical main in the breaker box to turn off power to the entire house.
Keep noise to a minimum. Remove anything making noise in the house. Any noise can trigger the acoustic leak detection device giving you a false reading.
Use the acoustic leak detector device to scan your concrete floor for leaks. You pass the detector over the floor until you get a result. All devices are different. Follow the manual about your particular device for specific instructions.
Verify the water leak exists. Put on the mask and safety glasses as using the jack hammer will make it very dusty. Use the jack hammer to break up the floor until you reach the pipe where the device alerted you to the leak. Verify the pipe is leaking. You will be able to see it leaking or see that the concrete is wet.
Keep scanning the rest of the floor to make sure there are no more leaks. If you get another result, use the jack hammer again to verify if a leak exists.