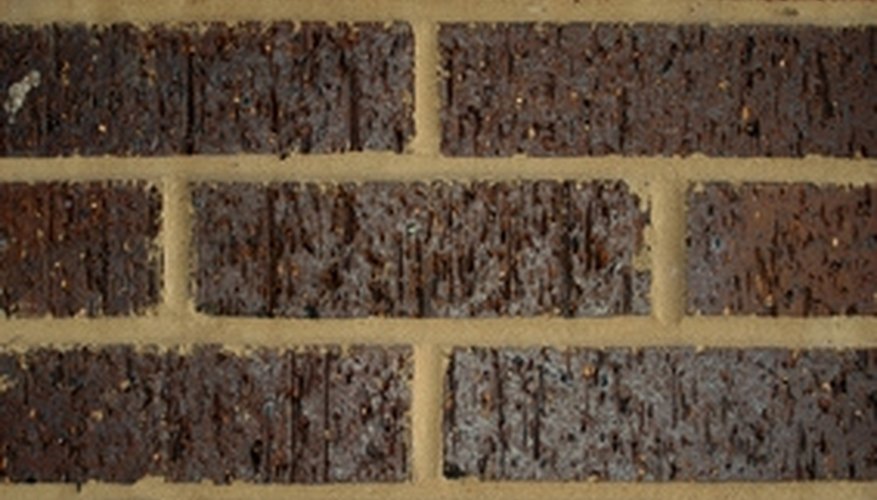 A brick façade, veneer or siding is thin layers of bricks or faux bricks applied to a wall with mortar to simulate the appearance of a real brick home. Facades are used on interior and exterior walls. If the veneers are not installed properly, the mortar and bricks can crack and crumble. The mortar is usually the first material to break down, but it is also the easiest to rebuild. With a few simple masonry tools, you can rebuild a brick façade and make it look stable and new once again.
Wear ear and eye protection and a dust mask to protect yourself while working with power tools. Use a chisel to chip away any pieces of the façade that are loose or crumbling. Chip away loose or crumbling mortar as well. Use an angle grinder with a masonry blade to cut out stubborn bricks that are damaged but hard to remove. Use the chisel to remove the bricks after cutting them out.
Dust the area with a brush to remove dust particles. Dampen the surface of the façade with a sponge to accept the new mortar.
Mix up the mortar to the consistency of thick mud. Apply the mortar to the areas where the bricks are missing with a putty knife. Pack the mortar into the façade joints.
Press new facade bricks on top of the mortar to rebuild the wall. Allow the mortar to cure for twelve hours.
Dampen the mortar again and add a second layer of mortar between the joints of the bricks. Allow the mortar to cure for four days, dampening the mortar with a sponge twice a day to prevent cracking.