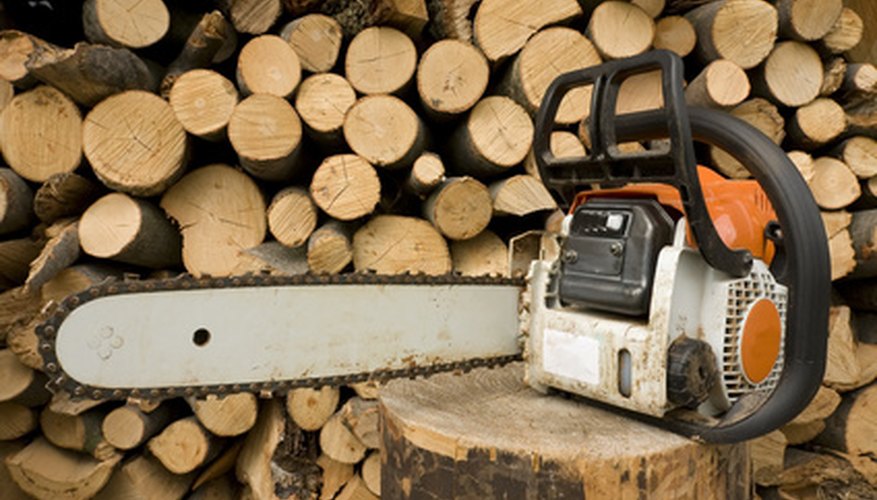 Measuring the chainsaw bar correctly tells you what size of chain to purchase. A dull chainsaw chain binds as it cuts into wood and causes the chain to stretch. After stretching and adjusting the chain length several times on the bar, it can stretch enough so that it will not fit the bar. Chains can get pinched in a tree and break when you pull them out. Broken or stretched chains do not allow for a precise measurement of the current chain to purchase a replacement in the correct size.
Turn the chainsaw off and set it on a flat surface. Allow the chainsaw to cool completely.
Place the tip of the measuring tape on the center rear of the chainsaw bar. Stretch the measuring tape out to the very tip of the chainsaw bar. This is the bar length of your chainsaw. The chainsaw bar is the flat metal part at the front of the chainsaw that the chain mounts on.
Round the number up to an even number, if the measurement is an odd number or not a whole number. For example, if the bar measures 17-7/8 inches, round the chain size up to 18 inches.