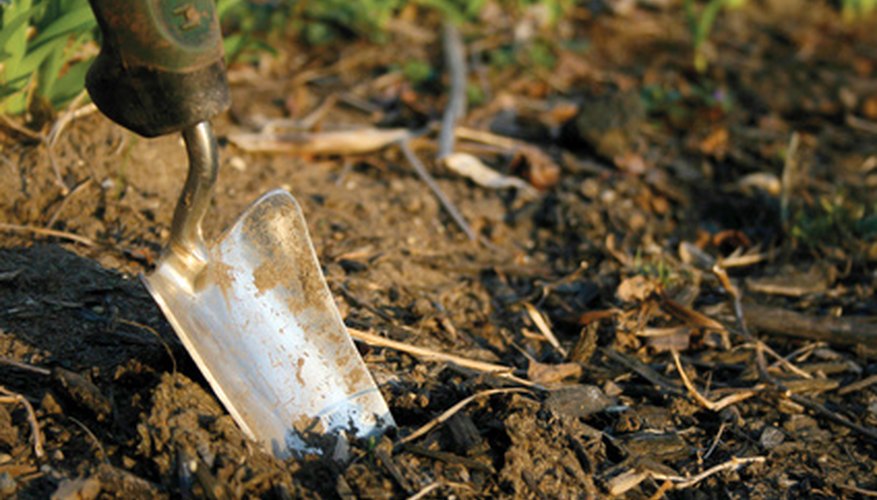 Cultivating a garden is a rewarding hobby, provided you don't kill your flowers before they get a chance to bloom. It's easy to make mistakes when you're planting flowers, especially if it's your first time trying it. Don't let that stop you from giving it your best shot. Successfully planting a flower is simply a matter of knowing what your flower needs and how to provide it. When you employ some preparation, your flower can enjoy a long, full life.
Determine where you want to plant your flower. The location can help you decide the type of flower you should buy. For example, some flowers do better in the shade and can be planted under a tree. Others need more sunlight.
Choose a flower according to where you are planting and your needs. If you chose a shady area, for example, you may try planting begonias. Not only do they thrive in such an environment, but they are also annuals, meaning they die after one year.
Dig a small hole for your flower using a spade. It should be as deep as the container your flower is in.
Pull the plant out of its container, keeping the root ball intact. This is the clump of soil your flower is planted in, and it contains your flower's roots.
Pinch off the flowers themselves at the stem. While this seems counterproductive, it helps your plant develop good roots. The flower will grow back later. Pinch the stem between your thumb and forefinger, snipping off the flower.
Place the root ball into the hole you dug and fill the hole back in with soil.
Layer 1 to 3 inches of mulch over the soil around your flower. Mulching prevents weeds from growing and locks in the moisture your flower needs.