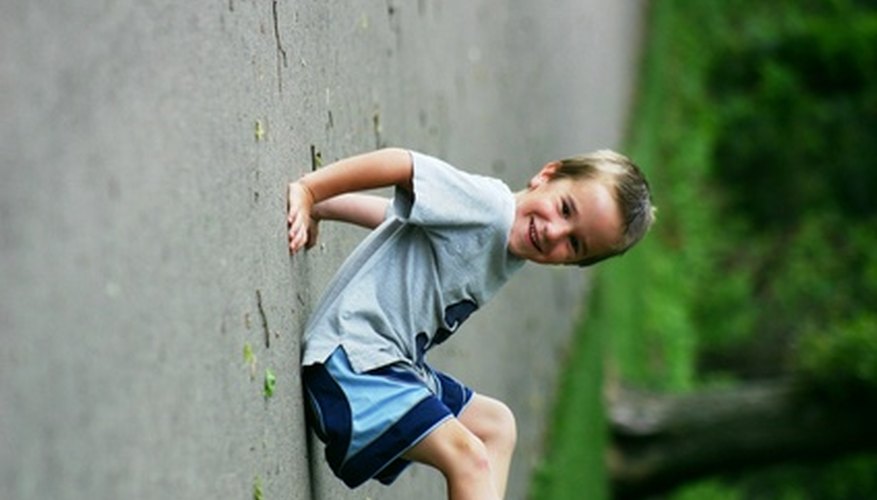 Mold is a common fungus that comes in a variety of colors and can grow on just about any surface. Mold can cause unsightly stains and discoloration on your concrete sidewalks. Since mold can often be slick, it can make walking on you concrete sidewalk dangerous. Fortunately, removing mold from concrete sidewalks is not a difficult process and can be done within a few minutes.
Step 1
Put on a pair of rubber gloves to prevent skin irritation from the chemicals. Fill a 5-gallon bucket with 2 cups of warm water. Add 1 cup of trisodium phosphate (TSP) to the water and mix thoroughly. Alternatively, substitute 1 cup of bleach for 1 cup of TSP.
Step 2
Saturate a stiff-bristled brush in the mixture.
Step 3
Begin scrubbing the sidewalk in a vigorous back-and-forth motion until all the mold is removed.
Step 4
Allow the mixture to sit on the sidewalk for 15 minutes. After the allotted time has passed, rinse the sidewalk clean with a water hose.
Step 5
Allow the sidewalk to air dry.
Step 6
Sweep the sidewalk clean with a broom regularly. This will remove decaying vegetation that can cause mold to grow on your sidewalk.
Things You Will Need
Rubber gloves

5-gallon bucket

1 cup of trisodium phosphate (TSP)

Stiff bristled brush

Water hose

Broom