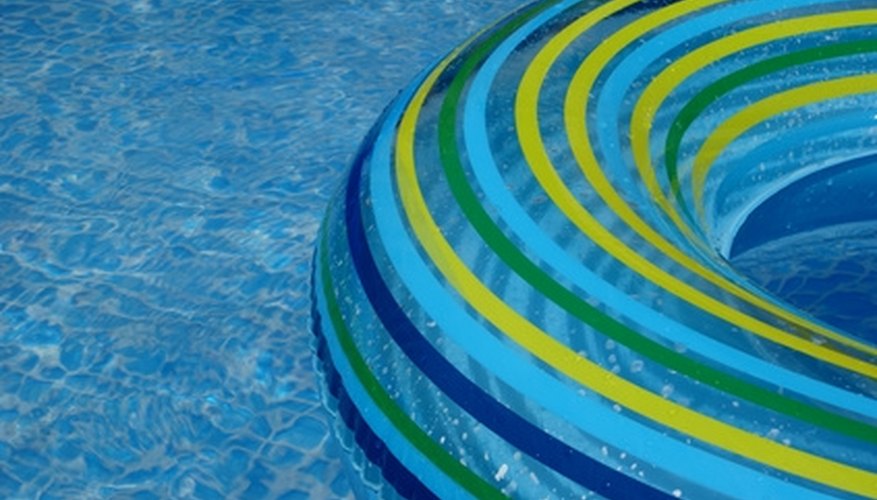 Swimming-belt in swimming-pool. image by Saskia Massink from Fotolia.com
If you have a swimming pool, then you know there are many important parts to your pool that all help it function properly. The pool pump, for example, is part of the filtration system. The job of the pool pump is to help circulate, or pump, the water in your pool through the filter. This helps eliminate dirt, debris and contaminants from the water. If your pool pump isn't working properly, then your pool water might not be as clean as you would like.
Consider how old your pool pump is. Typically, pool pumps only last for about eight years. If your pump is older, then it might not be working properly.
Listen to your pool pump. The motor should be making a quiet, consistent sound. Noisy or screeching pumps may not be doing a good job filtering your water.
Check out your pool pump. Pool pumps are not supposed to leak. If water is built up around the pump or if you see it dripping, then it's not working right.
Look inside the basket of your pool pump. If you see any air or a lot of debris inside the basket, then you know your pump isn't working properly. Air or debris in the basket will prevent the pump from efficiently filtering the water. Also, make sure the basket is not cracked or damaged in any way. This will affect the pump's performance.
References