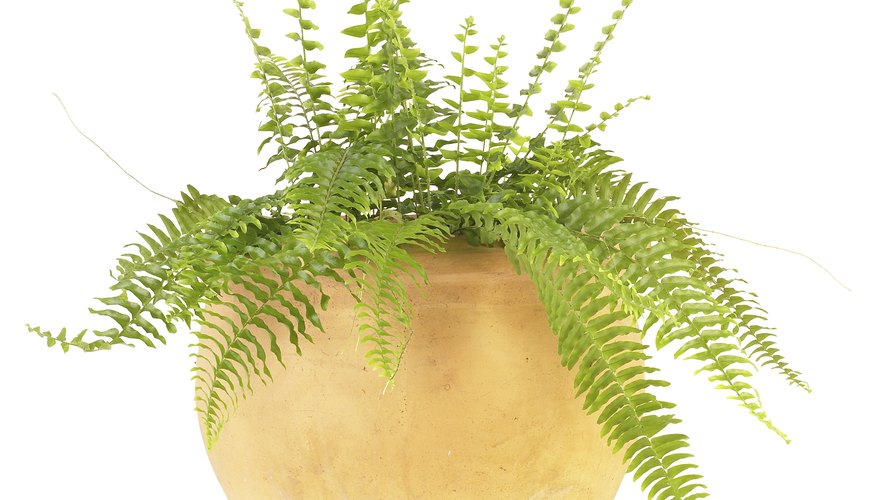 Just like pets, houseplants cannot be left to fend for themselves while you're on an extended vacation. Plants that need to be watered frequently, like those growing in small clay pots, are most vulnerable when no one is around to provide their required hydration. While outdoor plants can easily be rigged with drip irrigation on automatic timers, indoor houseplants will need a different kind of watering system--a self-contained type--to keep them hydrated while you're away.
Choose the plants you will include in the self-watering system. This will help you determine how many bins, tubs or buckets you will need. You will also be able to estimate how many feet of self-watering wick will be required, and how many bricks or pots you need to bring in to prop the container plants.
Place the bins in the designated location. Choose a location that receives sufficient light while the whole house is locked down in your absence.
Put the bricks, rocks or small clay pots (upside down) in the bins. These will serve to keep the container plants from getting soaked in the water.
Position the plants on top of the bricks, rocks or upside-down clay pots.
Insert one end of a wick deep into the soil of each plant. Use a pencil or barbecue skewer to insert the wick as deep as possible. Insert two to three wicks into large container plants.
Hang the other end of the wick along the outside of the container, letting it reach the bottom of the bin.
Water the plants thoroughly.
Add water to the bins up to just below the bottoms of the plant containers.