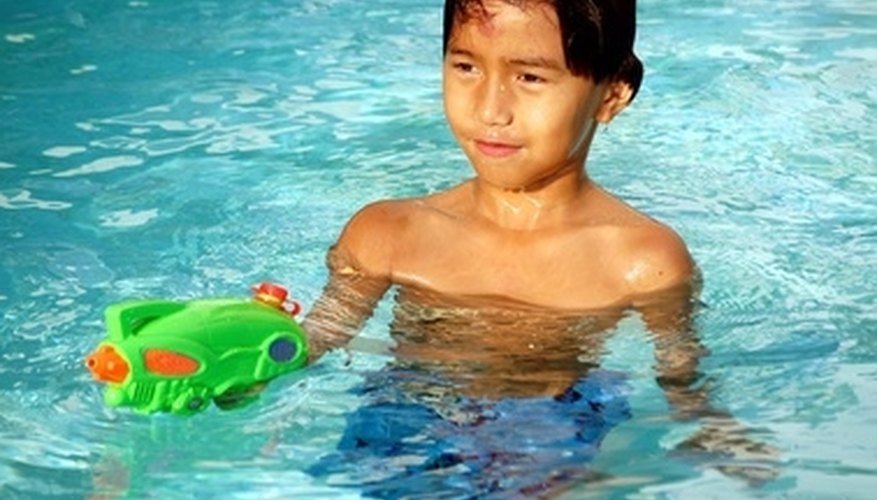 Above ground pools are relaxing and a wet way to cool off on those hot summer days. Above ground pools need regular maintenance of testing the pool water to make sure it is safe for people to swim in. There are times you may need to pump water out of the pool. You may have a leak in the liner and need to pump water down 2 to 3 inches or 1 to 2 feet to find the leak. If you live in a colder climate, you need to close the pool for the winter and lower the amount of water in the pool before doing so. Pumping water out of an above ground pool is easy to do.
Turn off the pool pump and filter.
Locate the sewer drain and place one end of the garden hose into it. Call your sewer company if you cannot locate your sewer drain and they can direct you on how to locate it. If you are not hooked up to a sewer, position the hose where it will drain away from your house.
Hook the opposite end of the hose to the submersible pump.
Set the pump into the center of the above ground pool. If you have an oval pool and one end is deeper, put the pump into the deepest area of the pool.
Turn the pump on. The size of the pump determines how fast the water will drain out of the pool.
Shut the pump off when you have drained the pool or achieved the amount of water you wanted pumped out of the pool.