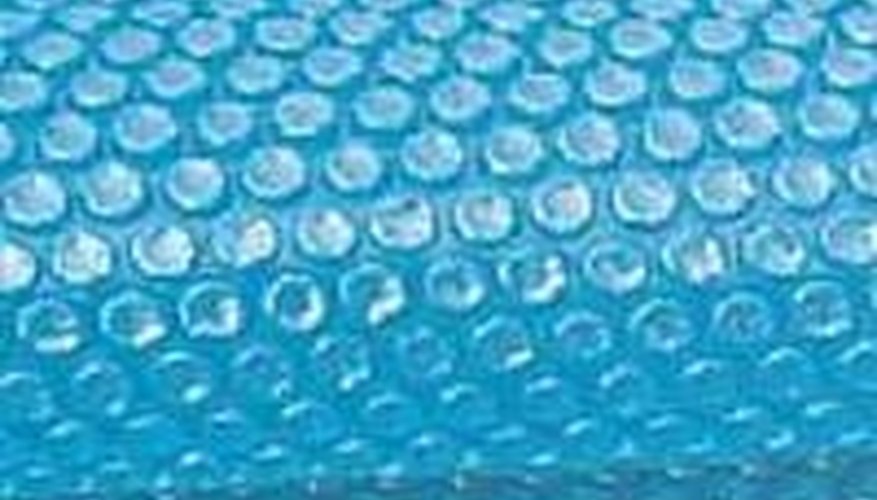 Solar covers for swimming pools are similar to the bubble wrap that everyone loves to pop. The covers are made from a plastic that is far more durable than standard bubble wrap. Solar covers keep heat in swimming pools, like blankets, and also transfer the sun's heat into the water.
Lay the solar cover, plastic-bubble side down, on the surface of the pool.
Smooth out the plastic to remove all wrinkles. Allow the extra plastic to lay on the pool deck, being sure to keep the plastic flat.
If there are stubborn creases in the plastic, allow it to sit until it smooths out.
Use extremely sharp scissors to cut the solar pool cover. Do not cut in a snipping fashion; set the blades into a "V" shape and run the scissors through the plastic, using the pool walls as a guide. Follow the shape of the pool all the way around.
Lay your pool cover in the water as you slice it. When you have completely cut all the way around the pool, trim any spots that need cleaning up.