Harvesting cherries is not particularly hard work, but you must use the proper techniques or you can actually harm the next year's crop and expose the delicate tree to infection and other problems during the off season. Cherry trees are highly susceptible to disease, pests and other types of infection, so you must be very careful when you are deliberately removing an extension of the plant, even though the fruits are meant to fall or be removed from the tree as part of the life cycle of the plant. Follow these instructions carefully to safeguard your future crops and the health of your tree.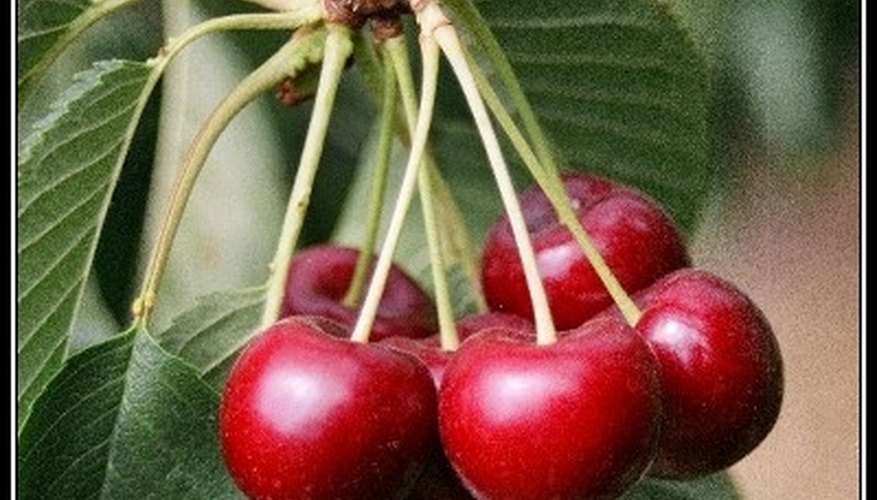 Hold the stem of the cherry gently. Grasp the stem near the top, close to--but not touching--the point where the stem and the tree are connected. This is called the spur or the point of attachment, and it is this part of the tree that can actually impact next year's crop if you do not remove the fruit correctly.
Twist the stem of the cherry a full turn of the wrist. This will loosen the stem without tearing the spur. Do not pull on the stem as you twist it, but focus on rotating the stem to loosen it from the tree.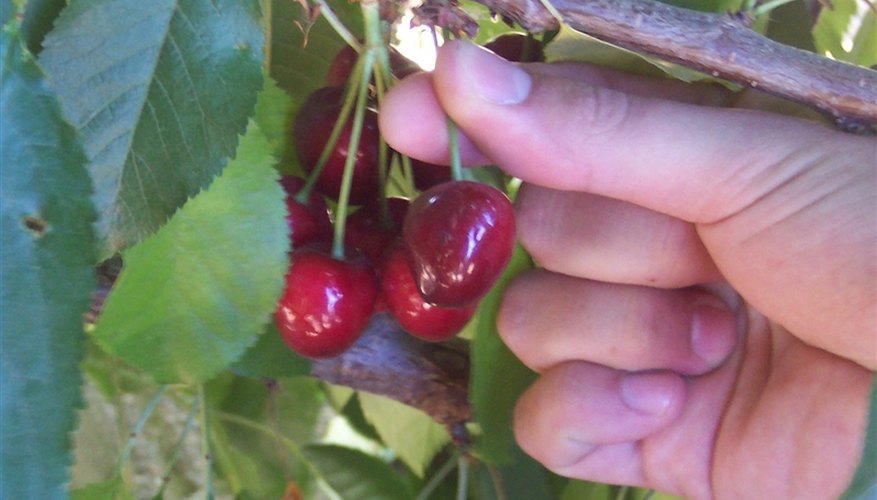 Pull the stem away from the tree. If the cherries are hanging down, pull the stem down. However, if they are growing off the side of a branch, pull in whatever direction causes the stems to be perpendicular to the branch. This prevents tearing the bark along the branch if a fruit is particularly stubborn and will not come loose.
Place the cherries gently in a bucket lined with paper towels. Cherries bruise easily, and will not can, store or preserve as well if they are damaged. Also, crushed cherries and cherry juice will summon every insect from miles around to help you harvest.
Store the cherries in the refrigerator for up to a week. After a week has passed, you must preserve the fruit by canning it, turning it into jelly, drying the cherries or baking them into a delicious pie or bread.