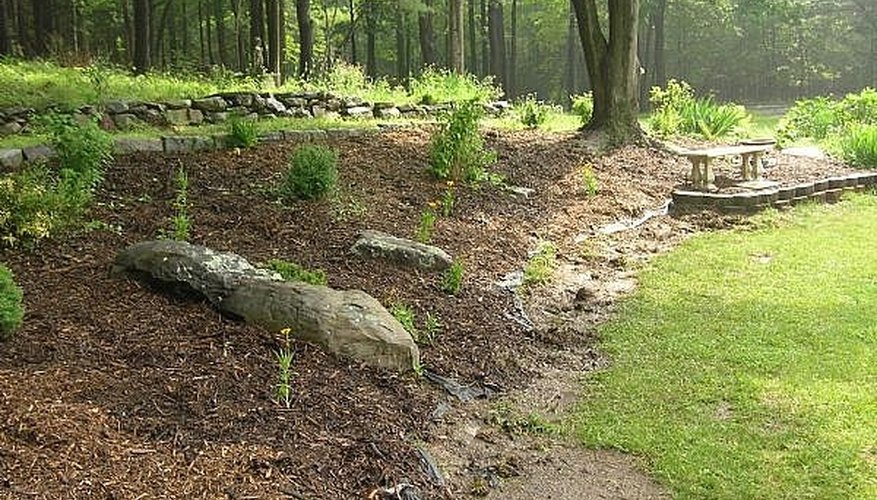 We have a variety of terrain at the location our rural ranch-style house. It ranges from woodlands which occupy about 2/3 of the total area, to lawn which occupies 1/3 of total area. Most of the lawn area is flat, but there is a certain portion which forms a natural amphitheater and rises sharply to a pathway and the forest. It's fairly charming except when it comes time to mow the hillside, a spit of land which is about 15 feet deep and about 40 yards long. The last straw was drawn two weeks ago when, while mowing the hillside, I inadvertently twisted the lawn mower blade into a pretzel shape for the second time in two years. It was time to do something different. I decided to landscape the hillside and confine my lawn-mowing to the flat areas of the property. Here's how:
Do a rough measurement of the square footage of the area to be landscaped. Buy landscaping fabric. The materials are usually in rolls. The size I purchased was 3 ft wide by 50 feet long. The thickness of the material is a factor to consider. The 5-year fabric is less expensive than the 10-15 year fabric. The rolls of landscaping fabric vary also in width and length. I bought the 3 foot rolls because they'd be easier for me to handle.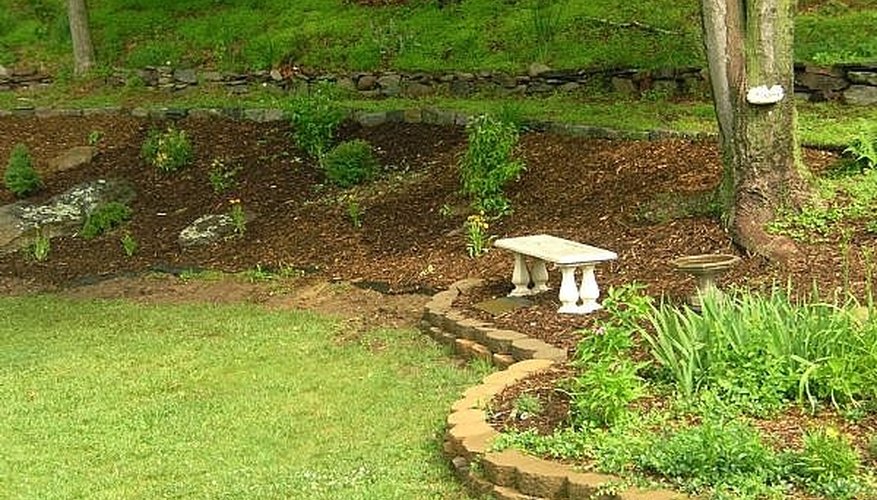 4) Spread the landscaping cloth over the hillside with the edges overlapping. Pin it down with fabric stays. Landscaping fabric pins can be bought just anywhere or you can devise your own for free. You can even use flat rocks to hold down the fabric until you cover it with mulch.
Covering the fabric with mulch is the last step, except for the planting. A brown, mulched hillside can be very boring unless you add visual interest with rocks and plantings. Mulch holds to the hillside in storm and wind, unless the hillside is unsuitably steep.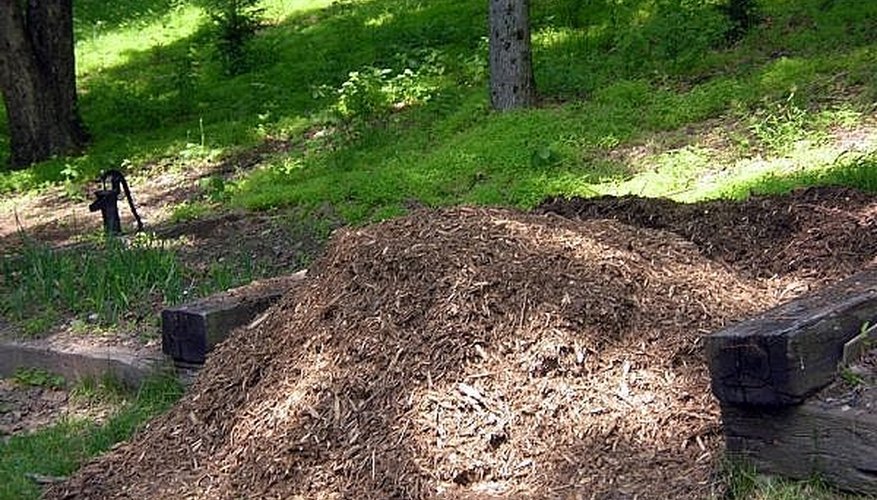 Obtain a suitable amount of mulch. I needed quite a bit to cover the area of our hillside. I economized by picking it up myself in a half-ton pickup. I got the mulch for free from our local recycling plant. Having the load delivered on a large tri-axle will cost considerably more.