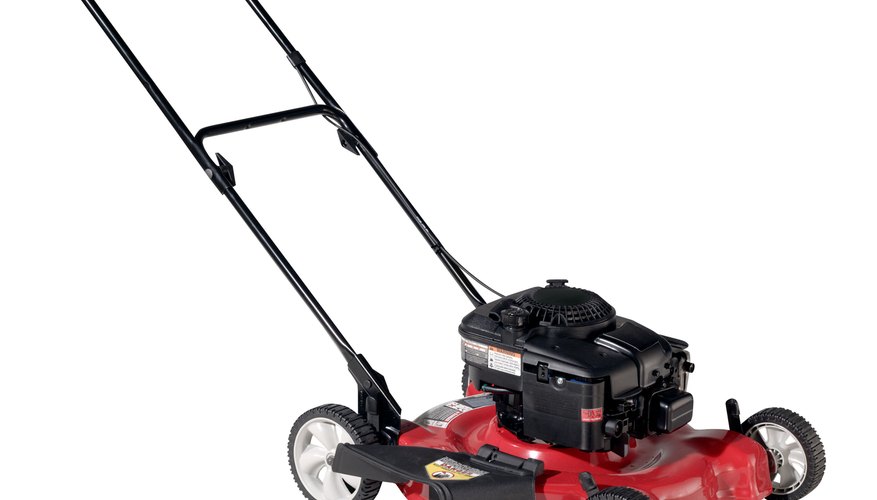 Some Murray mower models have a throttle cable attached to the handle of the mower. The throttle cable controls the power of the machine. As you adjust the cable handle, the engine speed will increase or decrease according to which way you press or pull the handle. If the cable is loose or broken, the engine will not start or perform according to your needs. You may need to adjust or replace the throttle cable every few seasons.
Locate the cable adjuster, which is located on the underside of the throttle handle. The throttle handle has a lever that allows you to control the engine speed. The adjuster is a small nut at the point where the throttle cable meets the throttle handle. Turn the cable adjuster counterclockwise to loosen the throttle cable at the handle of the unit.
Slide the throttle cable out of the handle.
Follow the throttle cable down to the engine.
Locate the nut that holds the throttle cable in place on the throttle itself.
Loosen the nut on the throttle with a wrench. Remove the throttle cable from the unit.
Cut the replacement throttle cable to the same size as the old one.
Reassemble the throttle cable system in the opposite order of the way you disassembled it. Tighten the throttle cable tensioner until the cable is taut. Turn on the unit and test the cable.