When it comes to cut flowers, the poppy may be the "Internet darling" of the moment. Featured on hip wedding sites and lifestyle blogs, arranged in mason jars and in hand-tied bouquets at flower farms and appearing on stands at farmers' markets from Seattle to Brooklyn, the poppy attracts the hip and stylish with their vintage, casual feel and beautiful colors, but there remains much confusion about not only the legend and lure that surrounds poppies but also which poppies people should attempt growing in their garden.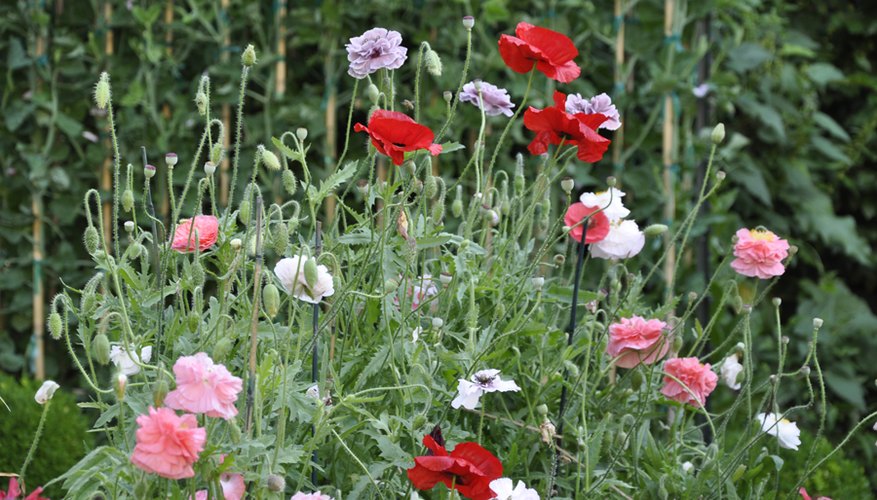 Many experienced gardeners agree that these late 19th century selections (now grouped and marketed under the common name of "Shirley poppies") are the most beautiful of the garden poppies. As subjective as beauty can sometimes be, there can be no denying that when it comes to color, the palette found in these vintage selections remains sublime and unmatched in the floral kingdom. Blossoms appear as if created for a Milan fashion show — diaphanous grey, beguiling smokey lilac, brilliant coral and pale salmon. On the downside, they are short lived and a bit fussy, but not unlike sweet peas, this should not deter the obsessed stylist (or home gardener) from growing them.
Shirley poppies are derived from the red-flowered wild Flanders field poppies, as seen in old paintings and in meadows throughout much of Europe. Botanically known as Papaver rhoeas, they are also commonly referred to as the European corn poppy. Shirley poppies are selections from these wild populations and were concocted in the garden of the Reverend William Wilkes in the late 1880s as a vicar from the parish of Shirley in England (yes, it's where they get their name).
How to grow amazing Shirley poppies:
Despite the cheerful advice of well-intentioned garden writers ("just sprinkle the seeds and they will grow"), the truth is most annual poppies are not quite as "foolproof" nor as "easy to grow" as often portrayed in articles. In fact, they can be downright challenging for some people. With their demand for cool summers and dry weather, I am able to master their culture in the heat and humidity of southern New England only for a short while, until they collapse and die in late July, but this should not deter you from enjoying a month or two of early summer color. Here is how I suggest growing them.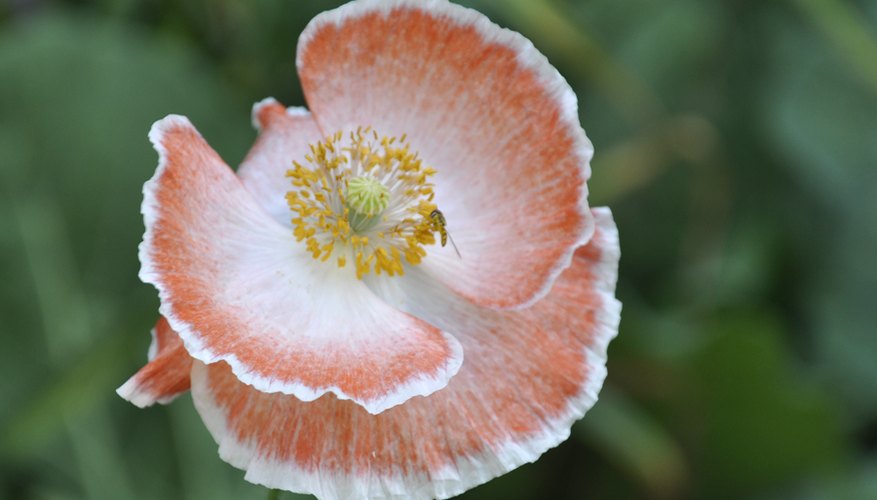 1. Select the proper seed.
Avoid seeds labeled simply as Papaver rhoeas, as they will most likely be red. Look for named color selections that appeal to you, but note that there are only a few available today. Plant old-fashioned selections such as the turn-of-the-century variety named 'Sir Cedric Morris' (yes, named after the artist), for the greatest chance of producing grey or white-edged coral flowers as seen above. Or 'Mother of Pearl,' a close second for smokey tints and salmon, and it's more widely available. For pure white, grow 'Angels' Choir,' which will have a mix of nearly white and pale pastel selections perfect for a June wedding.
2. Sow seed early.
Shirley poppies are not afraid of cold weather, frosts or damp, cold soil. Sow seed as early as you can. In my USDA Zone 5b garden, I sow seed as soon I can work the soil just as the snow melts, which in some years, can be in early March or even late February. Choose a location in full sun and with soil that is fast draining but not too rich. A helpful tip for handling most annual poppy seed is to assemble your seed-sowing supplies before you sow. I suggest a pasta sieve, some dry sand and a brick or a board to compress the soil, as well as a watering can. Annual poppy seed is extremely tiny (almost dust-like), so take care when opening the seed packet.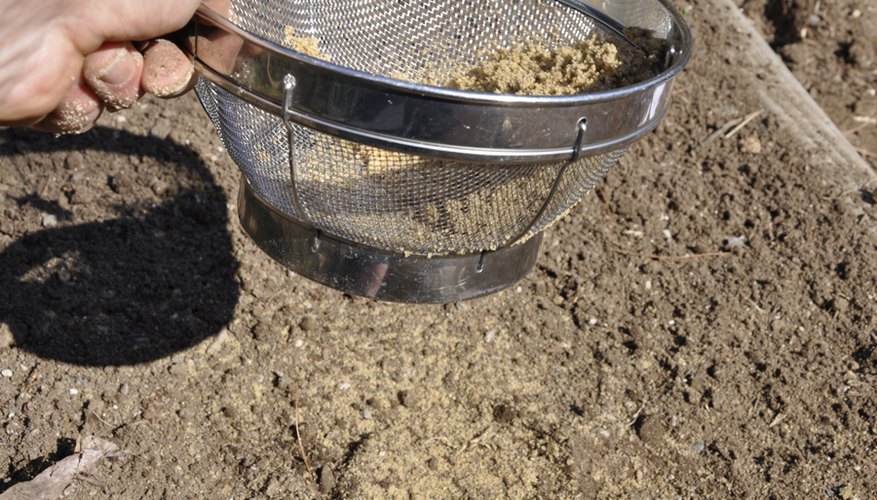 3. Sow seed thinly and carefully.
The goal here is to sow thinly so as to not waste seed. A 4-inch spacing is ideal between plants. The solution for thin, well-spaced sowing requires mastering a simple trick -– mixing seed with dry sand. This will ensure even spacing as the seed mixes with the sand and is applied to the soil surface. You will not be able to see the seed after it's mixed in, so trust your skills. Sprinkle (dust) the sand over the surface as if you were dusting a coffee cake. You'll need to experiment a bit using a sieve from the kitchen with appropriate sized mesh and keep a light hand at it, because you'll be surprised at how thick a sowing might turn out. Believe me -– any success in July will connect directly with how skilled you are in sowing the seed thinly in spring.
Note about self-sowing: Some "experts" may tout the benefits of self-seeding, but when it comes to Shirley poppies, know that these strains will eventually revert to red and orange within a couple of generations –- it is their default color, genetically.
4. Compress the soil firmly.
Poppy seed is so small that covering the seed will reduce your germination rate. By compressing the soil, you will be able to bring the seed into direct contact with the soil, allowing the seed to access moisture. Tamp down the surface of the soil with a brick or a board to compress the soil enough so that the seed won't wash away or puddle when it is watered or when it rains.
5. Water gently and deeply.
Poppy seedlings will not want to dry out at all while young, and sometimes a hot, spring day can turn a raised bed or garden into a hot and dusty desert in just a short time.
A misting sprinkler or many trips with a watering can with a fine rose tip is required. A deep watering is essential to eliminate daily watering during cool weather, as watering can dislodge small seeds and seedlings.
6. Watch for poppy seedlings (and weeds).
Poppy seedlings emerge as extremely small seedlings, and they will remain tiny until warmer weather arrives in late May. You will learn to identify their thin pair of needle-like cotyledons with a little practice. Monitor moisture levels, which will benefit them, as long as your soil is loamy yet reasonably weak with nitrogen.
7. Monitor young plants and protect them — they are as fragile as tender lettuce.
Young poppy plants will look like lettuce or arugula plants for a while, so if you have a dog or a cat, a fence may be needed, at least until late May when their growth will suddenly accelerate as the days grow longer. The earlier you can thin the plants, the better, as you will be able to avoid root disturbance. A light liquid fertilizer will help (liquid feed at half strength), as Shirley poppies are quick, lusty growers. But choose a fertilizer low in nitrogen, which will help keep the stems strong and reduce rampant foliar growth. After all, you want more flower buds than leaves.
8. Cut copious amounts of cut flowers — and share!
Shirley poppies make great cut flowers, and like many annuals, the more you cut, the fewer that will go to seed. Cut flowers will need a bit of pre-treatment. Like many poppies, they produce a milky white latex that can impede water uptake. A quick match with a flame swiped at the cut end will sear their milky latex and will help newly cut stems last longer. Plunge them into warm water just after picking in the early morning, and you will enjoy them for at least two days in a vase. Honestly, poppies are ephemeral, both in the garden and as a cut flower. So enjoy their brief visit with joy.
9. Stake carefully.
Like many poppies, Shirley poppies will tumble with just a single fierce summer downpour (or if a dog chases a bunny through them). Commercial growers use cut flower netting, which provides a gridded mesh that the plants can pass through to hold their stems erect, but the home gardener will want something more attractive. Bamboo canes placed along the wide row with a grid of twine will work, as will a system where bamboo canes are tied horizontally (not unlike a mini split rail farm fence) that can hold stems and flowers aloft without looking like an obstacle course. Don't worry, within a few weeks, foliage and stems will completely cover and hide your construction.
10. Don't allow plants to go to seed.
By mid-summer, Shirley poppies will fade and almost overnight will collapse into a rather messy tangle of drying foliage and stems. Not to worry, they have done their deed. If you desire self-seeded poppies with a slight chance of red, allow some to produce seed or pick some pods to save (do not eat — these are not bread-seed poppies). Even in well known British gardens, so-called self-seeded lots are actually seed that has been strewn about the garden willy-nilly by the gardeners. It might be something you may wish to do, if only for the romance of it all.
Photo credits: Matt Mattus