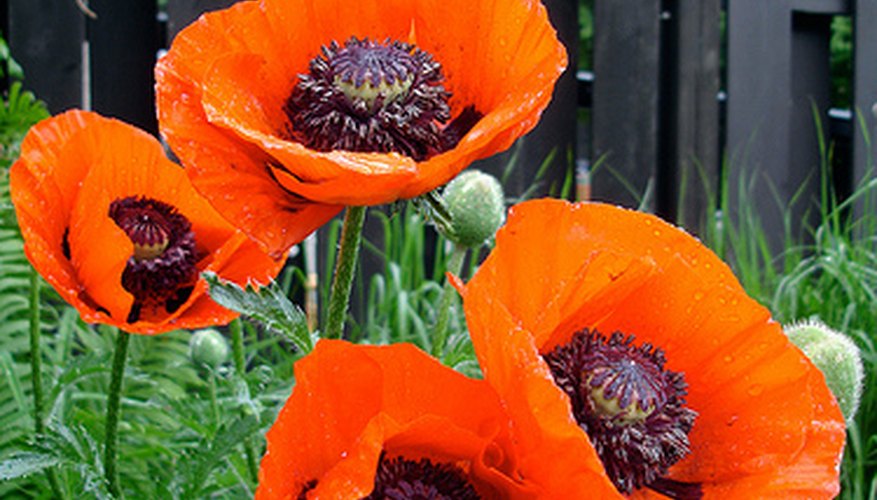 Oriental poppies are a perennial that is native throughout Asia. With their large blooms that are sometimes 6 inches across, interesting color combinations and tissue paper-thin petals, these flowers look great in any garden. Oriental poppies are hardy from Zones 2 to 9, meaning that they will grow in almost any region around the U.S. quite easily. Caring for Oriental poppies is simple too. They require only a little bit of pruning to keep them looking their best in your garden.
Trim off the Oriental poppy flower stems at the crown after they are finished blooming in the early summer. The Oriental poppy will go dormant in the summer.
Allow the rest of the plant to die back in the summer.
Trim off any dead leaves or stalks, but leave 2 to 3 inches of foliage above the crown.
Water the Oriental poppy once a month for five minutes while it is dormant.
Tips
Oriental poppy seedpods can be left to dry on the plant and harvested later. If left alone, the seedpods will also attract birds to your garden in the winter.

Oriental poppies will self-sow if you do not deadhead them.
Warning
Oriental poppies will not rebloom if their flowers are cut off. Leave them until they go dormant.
Resources