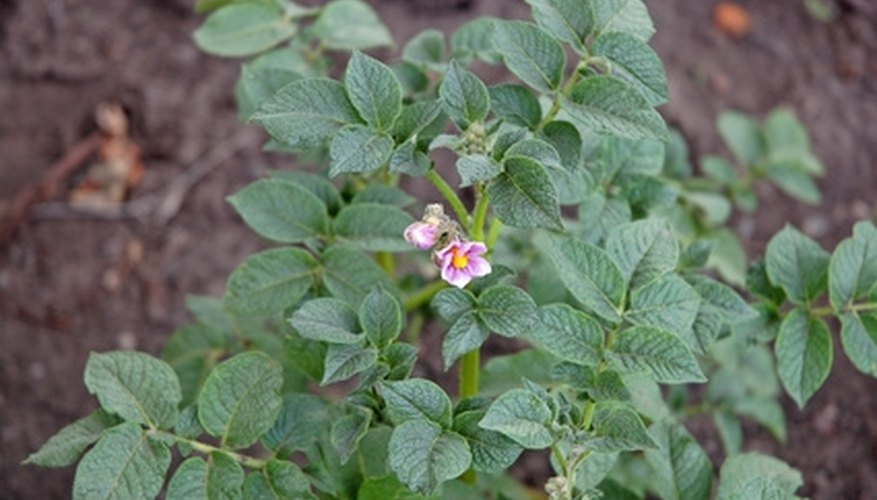 The home gardener can easily grow a potato crop in a traditional garden space or alternative space. Sprouting the potato seed before planting will give a boost to the growth of the plant.
Planting Potatoes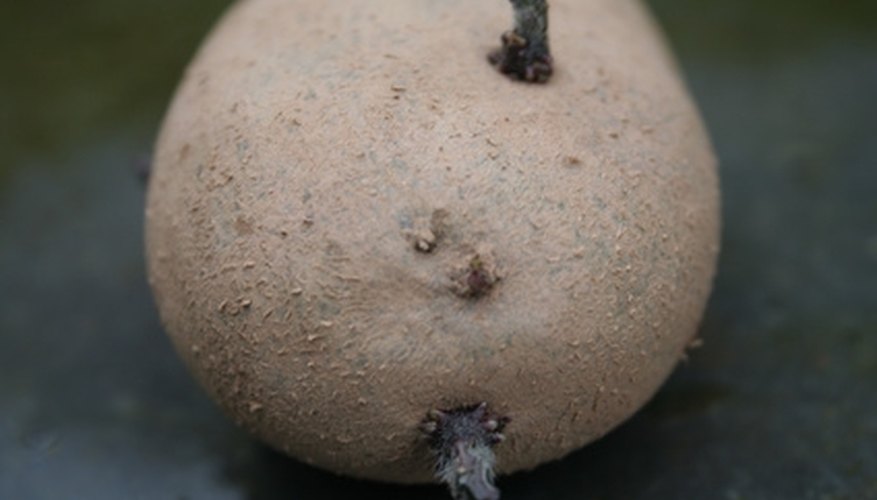 Prepare potato seed when the daytime temperatures reach 60 to 65 degrees F. Allow them to begin to sprout for one or two days. Plant seed potatoes at 10 to 12 inches deep into compost amended, well drained soil. Cover the seeds with soil.
Growth
The University of Florida Extension website reports that there are five stages of growth for a potato plant. The process begins with seed sprout development,. Vegetation growth is followed by the setting on of tubers or young potatoes on the root system, growing potatoes and plant maturation when the crop produce is ready.
Emerging Vegetation
The folded leaves of the plant will start to emerge and unfurl from the soil in 10 to 30 days from planting. Soil and air temperature, potato type and weather conditions affect the growth of the plant.