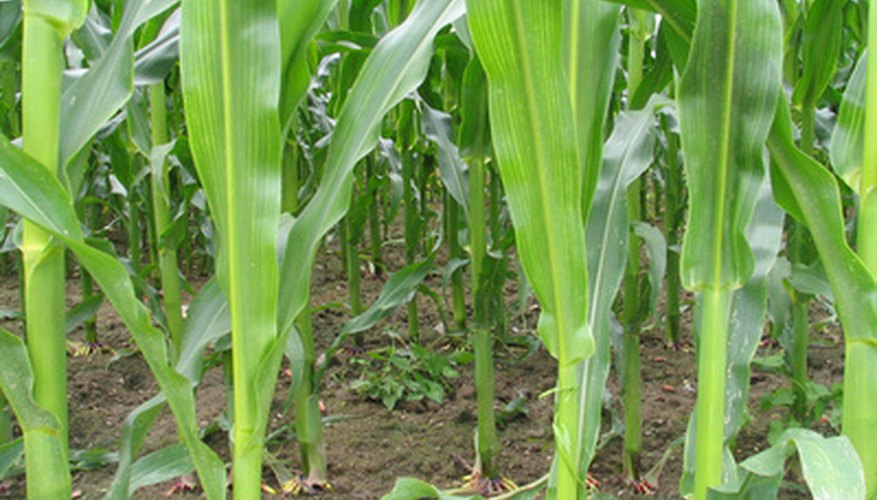 What Is the Difference Between the Germination of a Bean Seed & the Germination of a Corn Seed?
Both beans and corn are warm season crops and need soil temperatures of 60 degrees Fahrenheit or higher to germinate. Beans take eight to 10 days to emerge while corn emerges in four to seven days. Beans seeds stay viable for five years and corn seeds are viable for two years. Corn seeds have a higher tolerance for wet soil, since bean seeds will split and fail to germinate in wet soil.
Both beans and corn are warm season crops and need soil temperatures of 60 degrees Fahrenheit or higher to germinate. Beans take eight to 10 days to emerge while corn emerges in four to seven days. Beans seeds stay viable for five years and corn seeds are viable for two years. Corn seeds have a higher tolerance for wet soil, since bean seeds will split and fail to germinate in wet soil.
How to Store Corn
Store freshly-purchased or harvested corn in the refrigerator. Keep the corn in the husks and place them in the crisper drawer, if possible. Corn will keep for up to two days. Afterwards, it is still edible, but begins to lose its sweetness.
Freeze ears of corn. Remove the husks and boil the ears anywhere from three to eleven minutes, depending on your preference. Do not cook the corn longer than eleven minutes since the corn will cook some more when it is reheated. After cooking, drain, cool and place the ears in a freezer bag. Remove as much air as possible. Use within a year.
Freeze kernels of corn. Remove the husks and cook whole ears of corn in boiling water for about five minutes. Drain and allow the ears to cool. Use a knife and cut off the kernels. As a general rule, cut ¾ the depth of the kernels. Place the kernels in a freezer bag and remove all the air. Use within three months.
How Much Time Does it Take for Corn Seed to Harvest?
Early Corn
Most varieties of early season corn take 67 to 72 days to harvest, with the typical maturity time listed on the seed packet. One variety, called Earlivee, can be ready to pick as soon as 58 days after planting.
Main Season
Most types of main-season corn can be harvested 78 to 83 days after planting, according to the University of Illinois Extension. Some late varieties of corn might take as long as 90 to 100 days to mature.
Considerations
The exact time corn takes from seed to harvest can vary from the number of days listed on the type of corn seed because of conditions such as weather, location and soil type. Corn should not be harvested until the juice in the kernels looks milky when the kernel is punctured.
Anatomy of the Corn Plant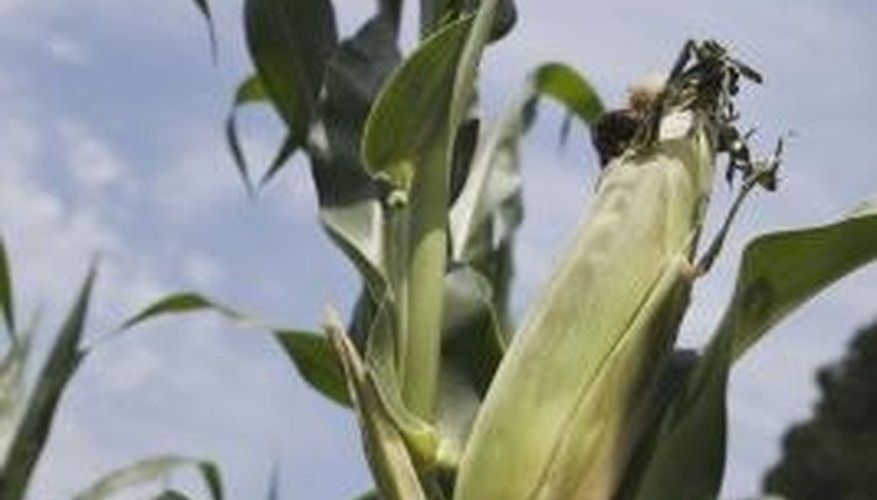 General Corn Plant Parts
Corn plants are comprised of a stalk, leaves, leaf nodes and roots. Each corn plant also has a tassel and an ear, which are the reproductive parts of the plant.
Tassel
The tassel is the male reproductive part of a corn plant. It consists of several small branches, along which small flowers grow. The flowers release pollen grains, which contain the male sex cell.
Ear
The ear is the female reproductive part of a corn plant. Ears develop from "shanks," which are stalk-like structures that grow from the plant's leaf nodes. A corn plant may produce many ears, but the uppermost ear will grow to be the largest. The ear consists of a cob, eggs that eventually develop into kernels and silks. Pollination occurs when pollen from the male tassel falls on the female silks.
Dates for Planting Corn In Texas
Significance
Sweet corn is highly intolerant to frost. Planting after the last spring frost date in your region of Texas saves spring crops from frost while planting at least 110 days before the first frost of the fall helps protect late crops from frost damage.
Time Frame
First and last frost dates vary from year-to-year and among the four USDA Plant Hardiness Zones throughout Texas. The last frost of spring occurs as early as the first week of March in southern Texas, around the areas of Brownsville and Corpus Christi, while more northern areas such as Lubbock may not have their final spring frost until the first week of May. First fall frosts in Texas may occur as early as the first week of October in Lubbock and as late as the end of November for Galveston, Corpus Christi and Brownsville.
Specifications
Plant sweet corn when soil temperatures reach a minimum of 55 degrees, as corn requires this temperature for germination. Super-sweet varieties of corn need warmer soil for planting, no lower than 65 degrees.
The Best Corn Fertilizer
The best corn fertilizer contains nitrogen, phosphate and potash in a fertilizer ratio of 2-1-1 or 1-1-1, according to West Virginia University's Extension Service. Apply the fertilizer at a rate of two to three pounds for every 100 square feet of corn, according to Texas A&M University.
How to Grow Corn in a Container Garden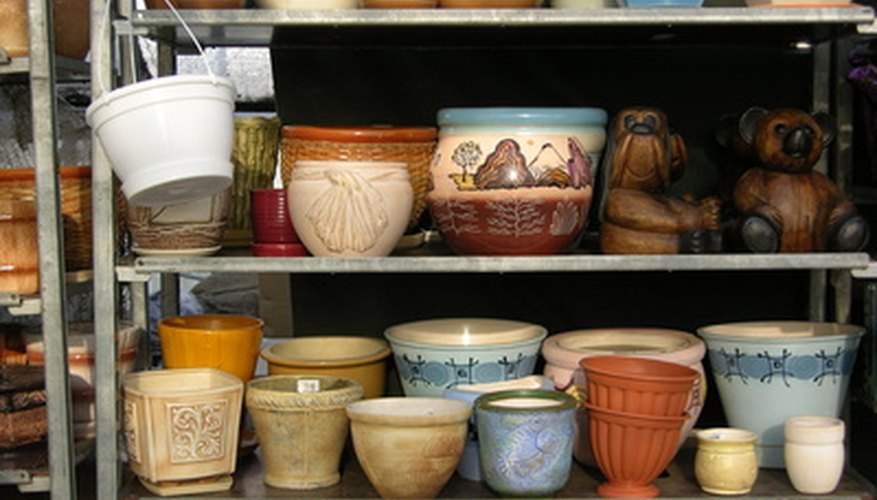 Select at least two 20-inch containers. The depth of the container helps protect corn stalks as they grow.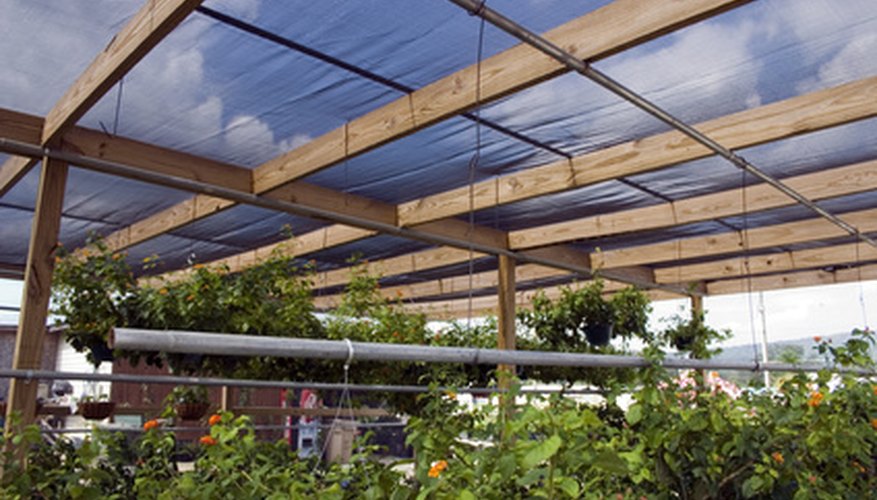 Purchase a package of corn seeds from your local garden center or order through a seed catalog.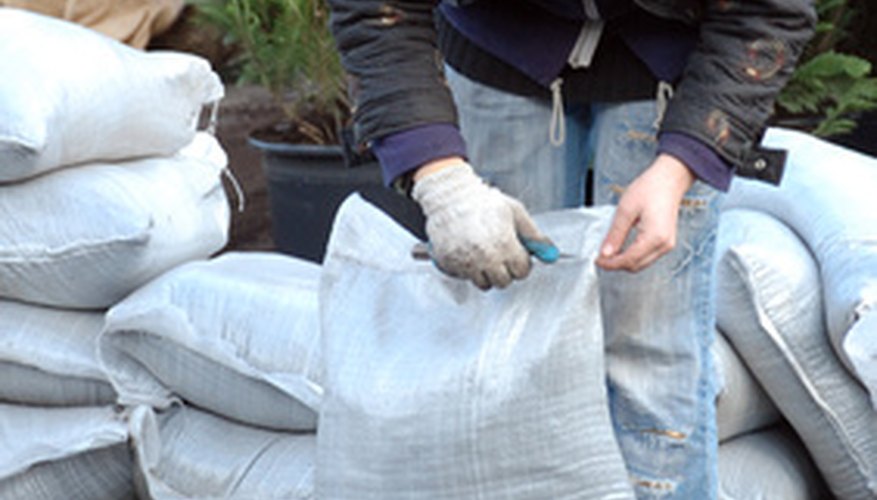 Add pebbles to the bottom of the pot. Pebbles will retain soil but allow water to drain out of the pot. Fill the containers with a garden soil designed for container gardening.
Place three seeds of corn in each 20-inch pot. Seeds should be planted 4 inches apart and about 1 inch deep.
Water the seeds, making sure the garden soil is moistened throughout the pot.
Place the pot of corn in a space that gets at least six hours of sunlight each day.
Fertilize the corn once a week with a plant fertilizer. Add 1 inch of water to the corn each week.
Harvest the corn when you notice the corn silk has turned brown and the husk is a dark green. Peel the husk away from the corn cob, and prepare as desired.
How to Grow Indian Corn
Choose one type of Indian corn. Buy blue Indian corn to grind up to make blue flour tortillas or select strawberry Indian corn for popcorn or ornamental uses.
Search on the Internet for retailers that sell Indian corn. Most greenhouses and home and garden stores sell Indian corn in the garden and seed sections of the store.
Start the Indian corn as early as possible. Indian corn requires a long growing season. Plant at least three months before the first autumn frosts in your area.
Plant Indian corn at least 100 feet from other types of corn. If you plant several different varieties of corn in the same area, cross-pollination may occur and you might not get the type of corn you planted.
Grow at least 5 rows of corn. The more rows of Indian corn you grow, the more likely they will pollinate. Corn is wind pollinated for the most part, but the closer and more dense you plant corn in a block, the better the pollination.
Keep the Indian corn well watered during hot summer months. Corn uses a high amount of water for ear production.
Harvest long after the hair on the corn turns brown. Pull back the husk of the ear of corn slightly. Then check to see if the corn is made. Indian corn kernels will likely be all different colors (unless you get a specialty color like blue or all red). The kernels should also be firm to the touch and dry. Gently pull down on the "ripe" ear and pop it off the stalk. Hang up the corn for a few days in a warm place to dry. Then it's ready to use.
What to Use to Kill Weeds in Sweet Corn Without Hurting the Corn?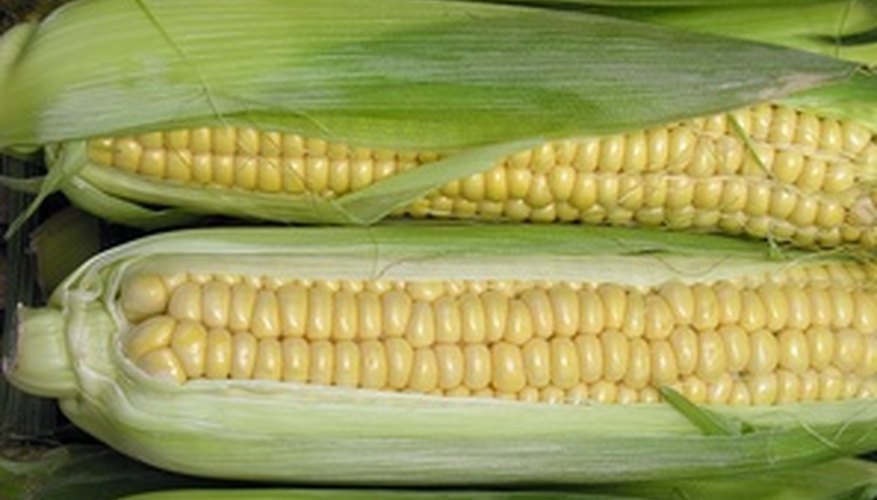 Corn is a type of grass, so use a broadleaf herbicide to control weeds around sweet corn without affecting it. For grass weeds, consult with your local extension office for suggestions. Weed killers are divided into three general types according to the plants it affects: grasses, broadleaf and broad spectrum. Broad spectrum kills all types of plants, so should not be used around corn plants.
What Is the Number of Seeds Per Bag of Corn?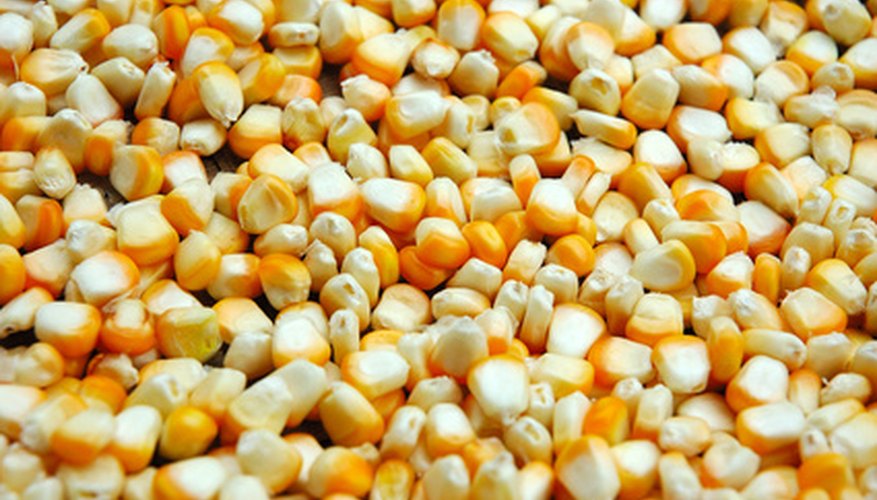 Bags of hybrid corn seed typically holds 80,000 seeds, as Dr. Lance R. Gibson of Iowa State University explains. Corn (Zea mays) is a grain that is commonly grown in the United States and other parts of the world.
When to Plant Sweet Corn in Tennessee?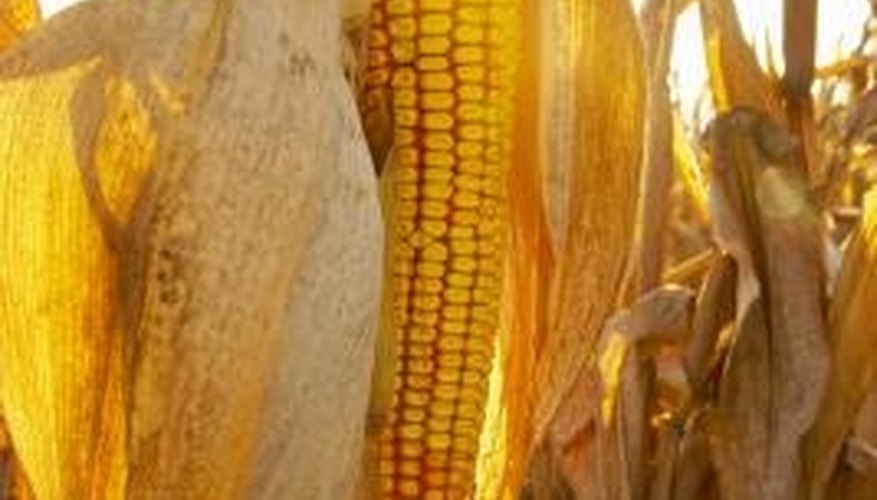 Sweet Corn Characteristics
Three types of sweet corn are marketed to home gardeners. Sweet corn varieties are classified as sugary, extra sweet and sugar extended. Home gardeners can choose from among several hundred varieties of sweet corn.
Planting Season
Sweet corn is a warm-season crop and may die from a frost. While exact planting dates vary each year, the season does not vary much. The University of Tennessee Extension provides recommended planting dates for each part of the state.
West Tennessee
Sugar sweet is planted around April 10. Extra sweet corn and sugar extended varieties are planted around April 20.
Middle Tennessee
Sugary corn is planted on April 20 in low elevations and on April 25 in high elevations. Extra sweet corn and sugar extended varieties are planted on May 1 in low elevations and on May 5 in high elevations.
East Tennessee
Sugary corn is planted on April 25 in low elevations and on May 1 in high elevations. Extra sweet corn and sugar extended varieties are planted on May 5 in low elevations and on May 10 in high elevations.
Can the Tops of Corn Stalks Be Cut Off Before the Corn Has Developed?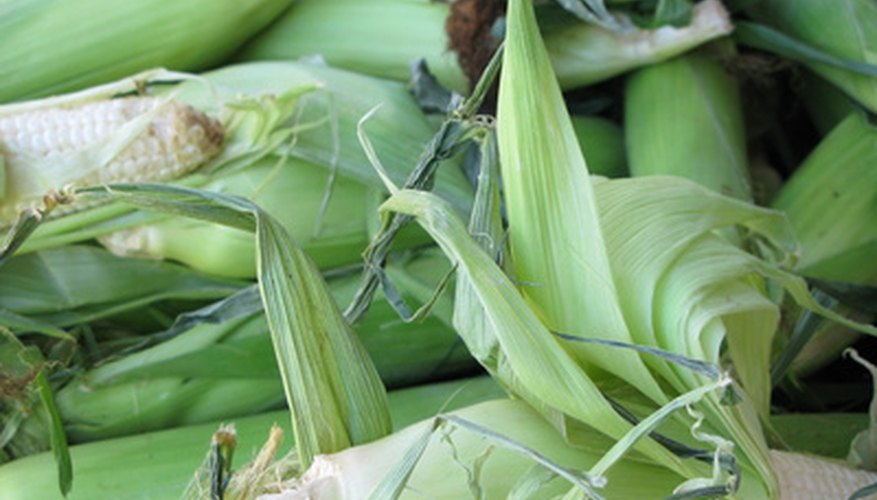 Do not cut of the tops of corn stalks before the corn has developed. The pollen in corn plants develops in the tassels at the top of the stalks. Without the pollen, the ears of corn will not develop.
Is Corn a Type of Grass?
Corn is a type of grass. Botanically, the Poaceae family of grasses includes a huge variety of plant types ranging from tiny grasses to huge bamboos-- and Z. mays, also known by its common name: corn.
When to Plant Vietnamese Corn Seeds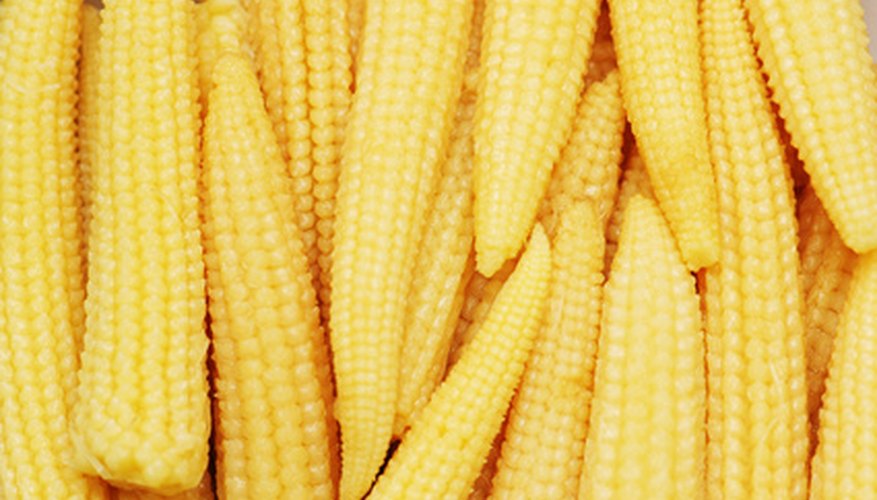 Baby corn is a common type of corn grown in Vietnam, but there is no actual variety of corn named Vietnamese corn. You should plant the baby corn between April and June. Plant several seeds every one to two weeks up to July 1 for a continued supply.
How Do Combines Harvest Corn?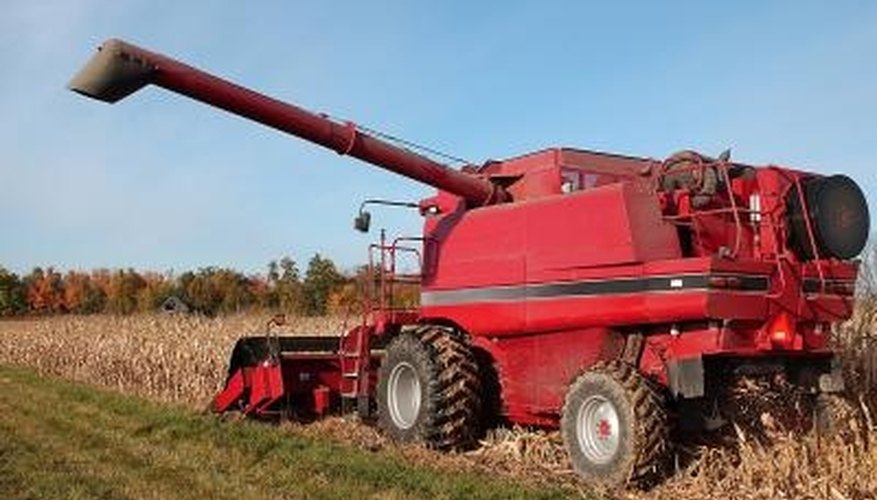 Corn Picker or Corn Combine?
Both a corn picker and combine harvest corn, but a combine removes the corn from the ear. Sweet corn requires specialized pickers to avoid damaging its soft (moist) kernels. A combine harvests dry field corn.
How It Works
A "header" spans the front, sweeping several rows of corn plants into a giant, wheel-shaped pickup reel. The reel pushes plants down into the teeth of the cutter, where scissor-like mowing fingers cut the plant at ground level. Augers resembling giant drill bits then grip the corn and propel it up a conveyor belt to the threshing drum.
Inside the Threshing Drum
The threshing drum spins and vibrates, removing the corn kernels, which drop into a collection tank. These will eventually offload from a chute in the side of the combine, into another tractor. The chaff (plant stalks and cobs) travel on conveyor belts (called straw walkers) to the back of the combine, where it is expelled as mulch or baled and used for animal bedding.
How to Harvest Corn
Know when the corn was planted and estimate when the corn is about ready to be picked based on its variety. For example white "Aspen" corn is ready to harvest in about 83 days while white "Kiss n' Tell" corn is ready to harvest in about 68 days.
Notice when the silky stands first appear out of the ears. It takes about 20 days for the ears to mature from this point.
Gently squeeze the corn and check one to be sure. The kernels should be plump and smooth. Poke a hole with your fingernail in one of the kernels; it should excrete a milky juice.
Harvest--or pick--the corn. After using all the above measures do determine when your corn is ready to be harvested, grab the ears at the bottom and quickly push it down. Twist and pull it off. It should snap right off.
Eat or refrigerate the freshly harvest corn as soon as possible. Either cut your cornstalks down or pull them out after harvesting.
How to Prepare Corn Seed for Planting
Place the corn seed in a large bowl. The seed swells with soaking and may double in size. Choose a bowl that will accommodate the increased size.
Pour lukewarm water over the corn seed, filling the bowl to within 2 inches of the top. Seeds that float to the top are not viable seeds. Remove and discard. Place in a warm area to sit overnight.
Drain the water and plant in prepared garden soil to a depth of 1 inch. Plant four to six corn seeds in a cluster. Space individual seeds 2 to 3 inches apart. Space clusters 12 inches apart in rows 24 to 36 inches apart. Firm down with the back of the hoe and water well to thoroughly moisten the soil. Corn germinates in seven to 14 days.
How to Tell When Sweet Corn Is Ready to Harvest
Look at the husks. The silks should be brown and dried out when the sweet corn is ready for harvest.
Feel the cob around the husk. The husk should be tightly fitted around the cob, not loose in any way. If it is loose, wait to harvest for another day or two. The cob should also have blunt, rounded tips.
Pull back a piece of the husk carefully to expose some of the corn kernels on an ear or two. The kernels should be plump, tender and elastic when you poke them (meaning they are full of juice).
Pop one of the kernels with your nail. The juice should splash outwards and appear milky. Clear juice means the sweet corn won't be ready to harvest for another day or two.
When to Plant Corn in Oregon?
Growing Requirements
Test the earth with a soil thermometer to ensure that the ground has reached the required 60 degrees Fahrenheit for sweet corn. Make sure you have passed the last date of frost for your area, or your sprouts will freeze. In Oregon, it takes sweet corn 70 to 100 days to reach maturity.
Zone 1 and Zone 2
Plant corn in the coastal range of Zone 1 in April or May. The valleys from Portland to Roseburg comprise Zone 2, where corn can be started from April to June.
Zone 3 and Zone 4
Cool temperatures linger in Zone 3, which includes Oregon's mountain ranges, higher elevations and most the central and eastern state. May to June is the ideal time to plant corn in Zone 3. Zone 4, made up of the northern Columbia River valleys and a small pocket around Pendleton, provides for warmer temperatures that allow corn to be planted from April 15 through June.
How to Grow Silver Queen Corn
Select an area to grow Silver Queen corn that provides full sun. Plan to sow at least two or three rows to make certain of good pollination and ear growth.
Prepare the soil after the last chance of frost has passed. Clear the area of all plants, rocks, branches or other debris.
Use rototiller or hand tools to break up the soil to a depth of 6 inches. Work 2 inches of compost and organic matter into the area. Add a regular vegetable fertilizer into the soil, as directed.
Sow the Silver Queen corn seeds ½ (cool, damp soil) to 1½ inches (warm, dry soil) deep. Space the seeds 9 to 12 inches apart in a row. Space the rows 2 to 3 feet apart.
Water the seeds thoroughly after planting. Cover the area around the planted corn with a 2- to 3-inch layer of mulch to retain the moisture and deter weeds from emerging near the growing corn. Cultivate the area lightly (as needed), if mulch is not used.
Supply between 1 to 1½ inches of water to the planted corn weekly, if rainfall fails to. Apply additional fertilizer around the corn when the plants reach 1 foot tall.
How Late in the Spring Can You Plant Sweet Corn in Oklahoma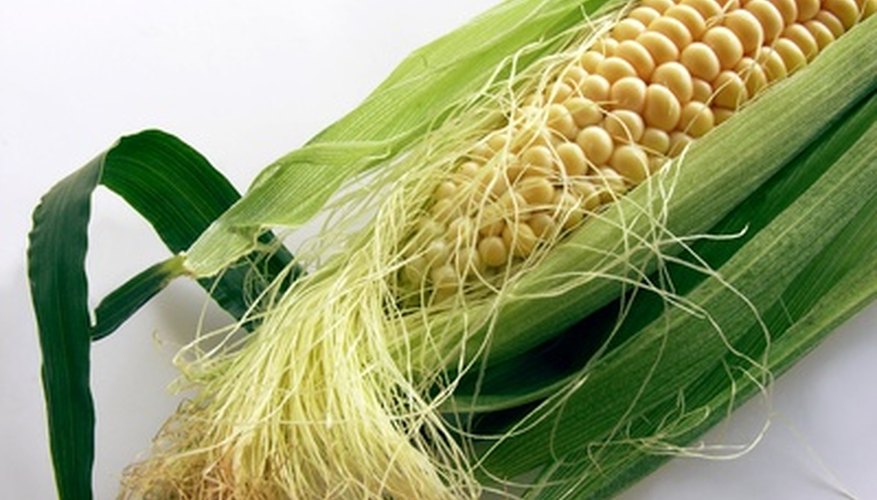 Sweet corn planted in Oklahoma should reach maturity by July or it won't pollinate well. Check the sweet corn seed packet or catalog to calculate days to maturity, usually 70 to 90 days, depending on the corn variety. It is best to plant sweet corn in Oklahoma by late April.
Can I Plant Cucumbers in With My Sweet Corn?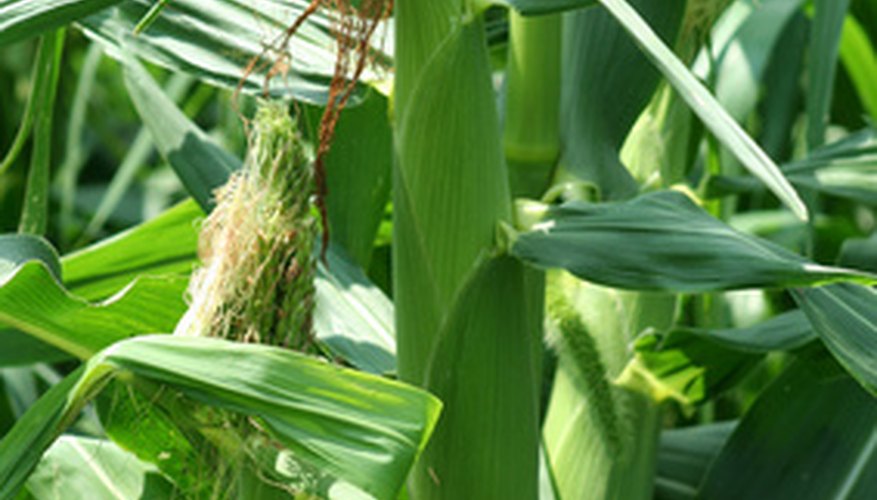 Cucumbers and sweet corn are often planted together and make good companion plants. The cucumber vine grows up the corn stalk, enjoying support and shade from the corn. The vines anchor the corn stalks without harming the crop.
Who Produces Awesome Sweet Corn Seed?
The amount of sugar content corn seed can produce in the mature vegetable is the meter of how awesome it will be. The sweetest corn seeds are called supersweets and sugar enhanced. Burpee has a sweet corn seed that provides the best of both types. It's called Triple Crown Xp Hybrid Coll.