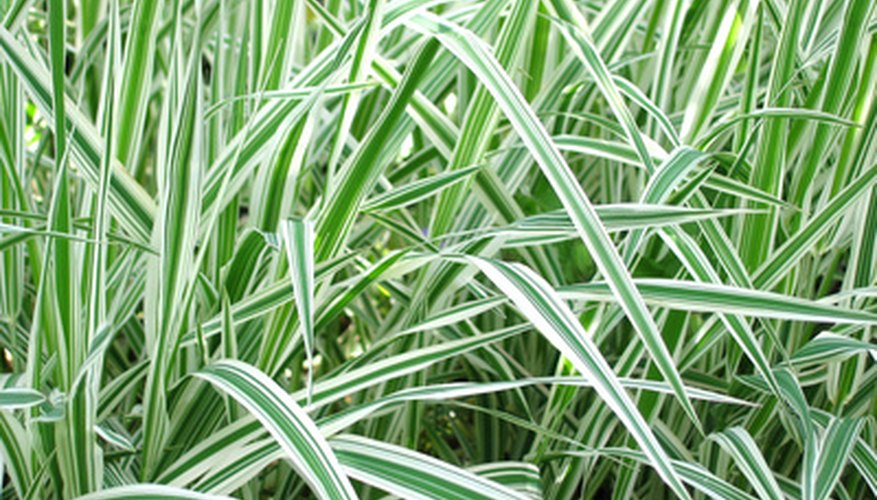 An ornamental grass garden is a garden relying on leaf texture, color and height. Plumes, or inflorescences, take the place of traditional flowers. A garden consisting only of grasses will often tread a fine line between a tousled, unkempt look and one of cohesive design. For this reason, many garden designers use companion plants such as daisies, lilies and meadow sages.
Types
The term ornamental grass includes true grasses such as fountain grass, the sedges, reeds and others, according to C.R. Wilson writing for the Colorado State University Extension. There is a lot of variety in this list, from tall maiden grasses (Miscanthus) to the short blue fescue, from the mounding carex, a sedge, to the yellow Japanese forest grass (Hakonechloa). Reeds are not as common in gardens, perhaps because of their high moisture demands.
Considerations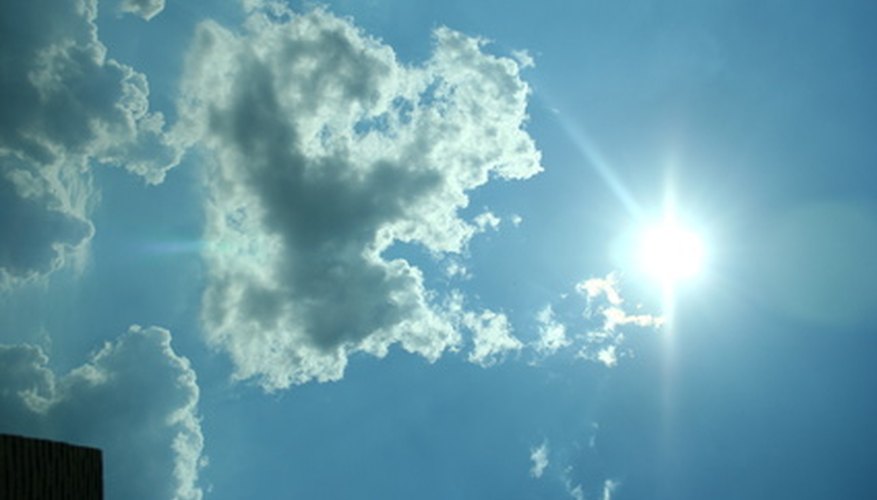 When planning your garden, consider the climate, the site, the ornamental grasses you prefer and whether you want to use companion plants. The USDA Plant Hardiness Zone Map divides the United States and Canada into temperature zones to aid gardeners in choosing grasses for their area. Many gardeners prefer perennials, but some use annuals such as the annual fountain grasses. Choose a site with a lot of sun. The last two considerations are up to you and can be fun to explore in books, magazines and online.
Uses
Mary Lewnes Albrecht of the University of Tennessee discusses the various uses of ornamental grass. For screening, she recommends the tall maiden grass (Miscanthus) and ravenna grass (Erianthus), Carex and blue fescue work well as ground covers. The red blood grass (Imperata) and the yellow sedges (Carex) intersperse color. Albrecht also mentions erosion control with a warning that some grasses for that purpose, such as blue lyme grass (Elymus) can be invasive.
Shape
Ornamental grasses have a growth habit specific to each variety. Albrecht of the University of Tennessee uses terms that refer to the shapes grasses take in the garden. Maiden grass is upright-arching. Feather reed grass (Calamagrostis) is upright and narrow. Other grasses may be upright and open, mounding, tufted. These terms are descriptive and are helpful when planning your garden. Another aspect is how quickly a grass breaks dormancy in the spring and when it blooms.
Design
Landscape architects James van Sweden and Wolfgang Oehme have designed with ornamental grasses for more than 30 years, planting them in masses to produce a unique effect, a "sea" of grasses, as described by Albrecht. Joan McDonald, writing for Brooklyn Botanic Garden, offers a simple design with grasses interspersed with flowering perennials. John Greenlee, a designer in California, offers the "meadow style" of using grasses and flowers in the way nature might.
Cultivation
McDonald gives simple advice for growing ornamental grasses: Most need plenty of sun and prefer a good soil. Cut back in the spring.
Wilson says with regard to the use of native grasses such as switchgrass (Panicum) that it is necessity to plant natives in a site that replicates their original habitat. Some grasses, non-native and native, are cool season and do better before the heat sets in. Others are warm season varieties that take longer to break dormancy and to bloom. Be diligent with water the first year after planting. Fertilize lightly in spring.