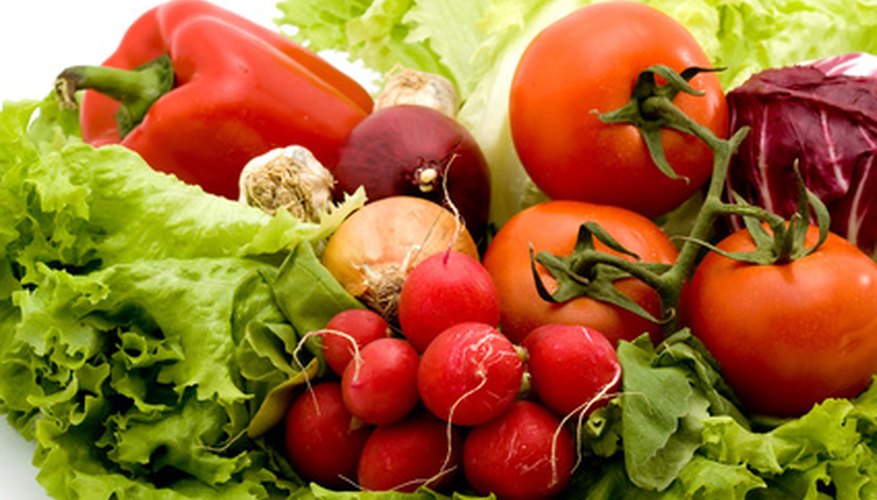 Saving vegetables seeds successfully requires they are prepared and stored properly until replanting. A dry vegetable seed is less prone to rot and mold during storage, and more likely to retain its ability to germinate. It is vital to ensure all seeds are dried prior to sealing them in an envelope or jar for storage. Many vegetable seeds, such as pepper, require minimal preparation as they are fairly dry when harvested. Others like pumpkin and tomato are wet when harvested, and more time must be spent drying them properly.
Pick vegetables for seeds when they are completely ripe and at full color. Cut open the vegetable with sharp knife and scoop out the seeds.
Place seeds that are surrounded in wet pulp or gel, such as tomatoes and pumpkin, in a bowl of warm tap water. Soak the seeds for two to three days or until the seeds settle to the bottom and the pulp rises to the top. Strain out the seeds and discard the pulp.
Line a baking pan with a sheet of paper towels. Spread the seeds out in a single layer on the paper towels. Place the pans in a warm, dry room for the seeds to finish drying.
Dry seeds for seven to 14 days, or until the seeds are completely dry. Brush off any remaining pulp, if applicable.
Label an envelope or jar with the seed variety and year harvested. Store in a cool, dry place until you are ready to plant them the following spring. A refrigerator or other 32 to 42 degrees F location makes a suitable storage place.