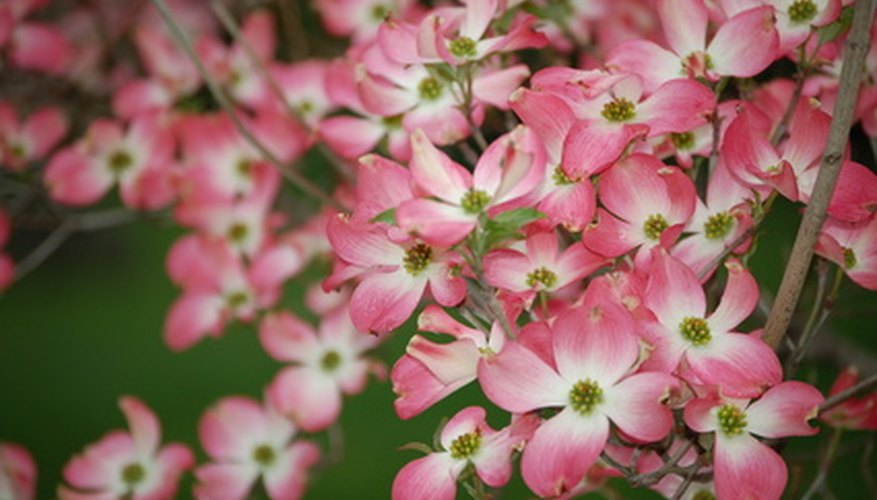 Virginia is well known as an area steeped in Civil War history, an abundant supply of interesting places to visit and southern finery. However, Virginia has many other assets including early blooming periods, mild climate and rich soil systems. From the coastal regions to the mountains, the Virginian landscape is all inclusive. However, the ground begins to show signs of new life as early as March and April throughout the state. Generally the last frost can be expected as early as April. For this reason, Virginia is the home to many native plants that bloom early in the growing season adding color and texture to the landscape following the bleak winter.
Virginia Bluebells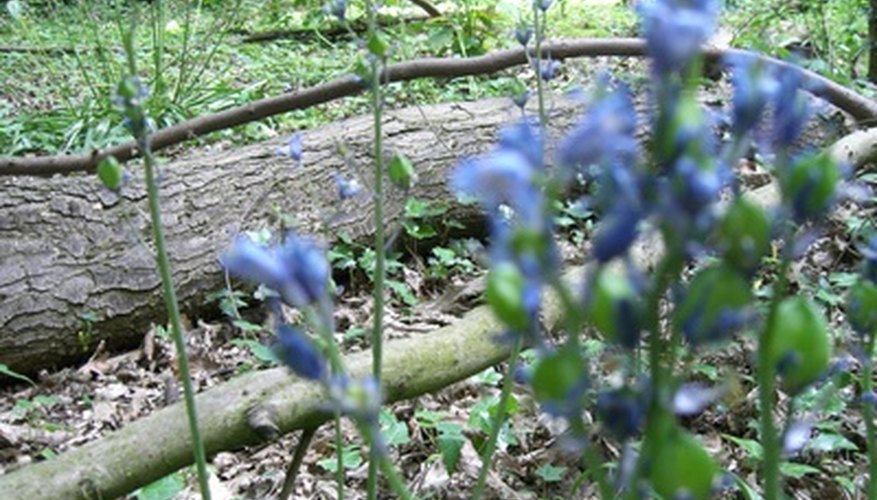 Mertensia Virginica, also known as Virginia bluebells is a harbinger of spring. These perennials grow in small clusters with smooth gray-green foliage and trumpet shaped flowers. According to the Lady Bird Johnson Wildflower Center at The University of Texas, Virginia bluebell creates a spectacular show when grown in masses. In Virginia these flowers generally bloom March through June and adapt well to shade or partial shade conditions and moist soil.
Bleeding Hearts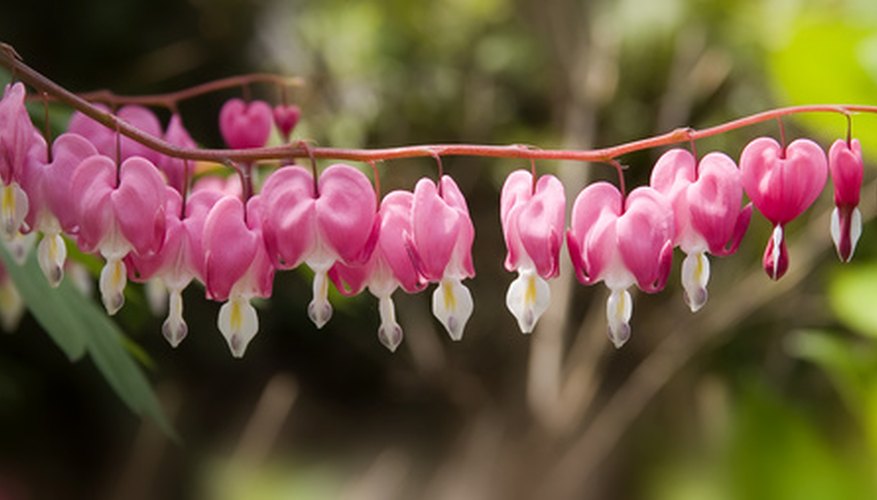 Dicentra Spectabilis, commonly called Bleeding hearts, is a popular shade garden perennial. This Virginia native plant blooms from mid-spring to early summer. According to the University of Illinois Extension, bleeding hearts are well adapted to moist well drained soil. In addition, the web site asserts that old fashion bleeding hearts will go dormant during the summer months, causing the foliage to turn yellow and die back.
Anemone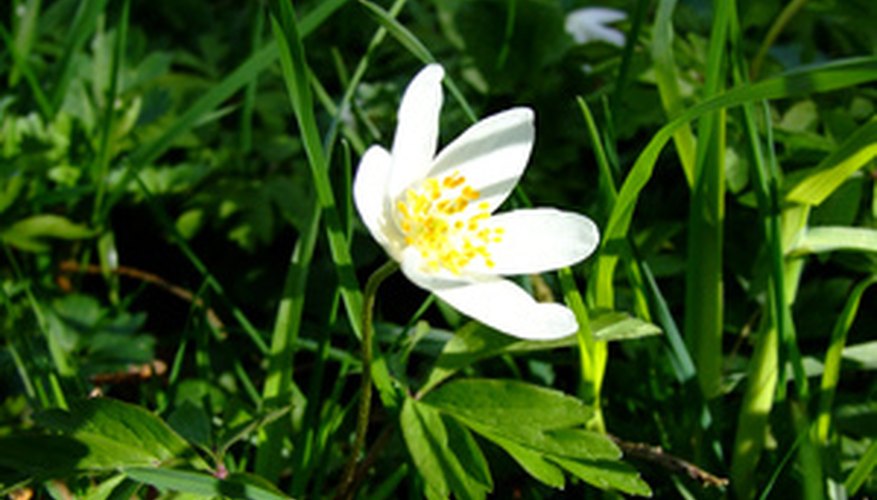 Anemonella thalictroides, Anemone, is another early spring plant that often blooms in March and April. These spring flowers feature oval shaped green leaves with small white or light pink petals that surround a yellow center. According to the University of Arkansas Division of Agriculture, the anemone blossom remains fresh and attractive for three weeks or more. "Because the showy parts of the flowers are sepals and not true petals, individual blossoms remain attractive for three weeks or longer, making them one of the longest blooming plants of the spring flora," UADA states.
Flowering Dogwood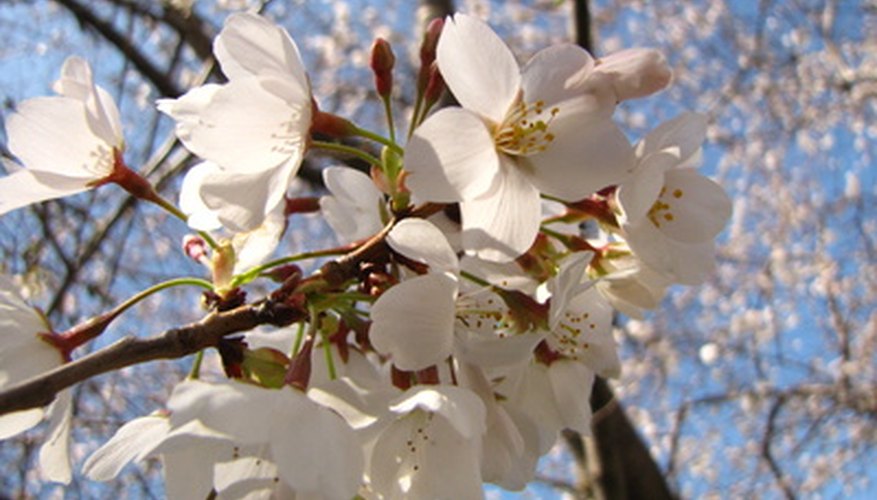 Cornus florida is a small flowering shrub or tree commonly referred to as the flowering dogwood. Dogwoods produce green colored oval leaves that often have wavy margins. According to Virginia Tech's Department of Forest Resources and Environmental Conservation, dogwoods bloom in small clusters with white or light pink blossoms in mid-spring. Dogwoods will tolerate moist soil with periodic dry spells. And although the Dogwood prefers partial shade this flowing shrub will tolerate full sun.