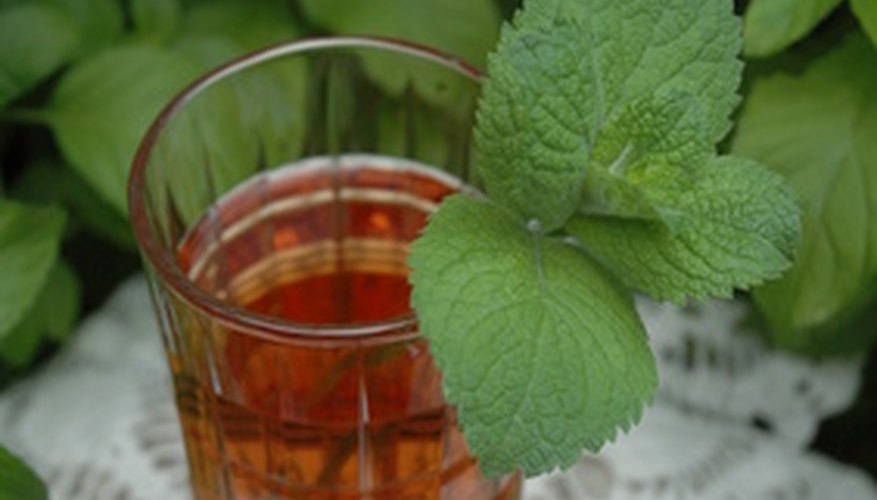 Adding herbs as ground cover for your garden can not only add a tasty culinary crop to your garden design, it can also help prevent weeds, improve soil drainage and keep your soil anchored to the ground during the wet season. Because ground cover herbs must be hardy and low-growing, some edible herbs are better than others for ground cover in a garden.
Thyme
Thyme is a low-growing, bushy herb that can be planted as ground cover in several mounds. A common spice used in many types of cuisine, including French and Italian, thyme thrives in a well-drained bed with full sun. Thyme mounds should be shaved down to a height of 2 inches every summer to maintain an even ground cover.
Oregano
A good ground cover choice for moderately cold climates where temperatures drop as low as 20 degrees Fahrenheit, oregano is a fragrant ground cover that is hardy enough to withstand some gentle foot traffic. Oregano requires well-drained soil and prefers full sun, except in very hot climates, where oregano fares better with partial shade. Oregano is a prevalent spice in Italian cuisine.
Corsican Mint
According to Rainy Side Gardeners, Corsican mint makes an excellent ground cover and has the unique distinction of being the type of mint used to flavor traditional creme de menthe. Mint is also used to flavor racks of lamb or to accent a cool mojito cocktail. Corsican mint can grow in shade or full sun, but requires frequent watering when it is placed in full sun.
Chamomile
Use chamomile as a fragrant ground cover, and enjoy an added bonus of soothing tea year after year. Chamomile is an aggressively growing herb, so if you use it for ground cover, make sure to add a divider like rocks or an underground bed divider to keep chamomile from taking over your garden. Chamomile will not abide boggy soil, and it likes sunny spots with extremely good ground drainage. Chamomile also makes a lightly fragrant addition to any potpourri mix.