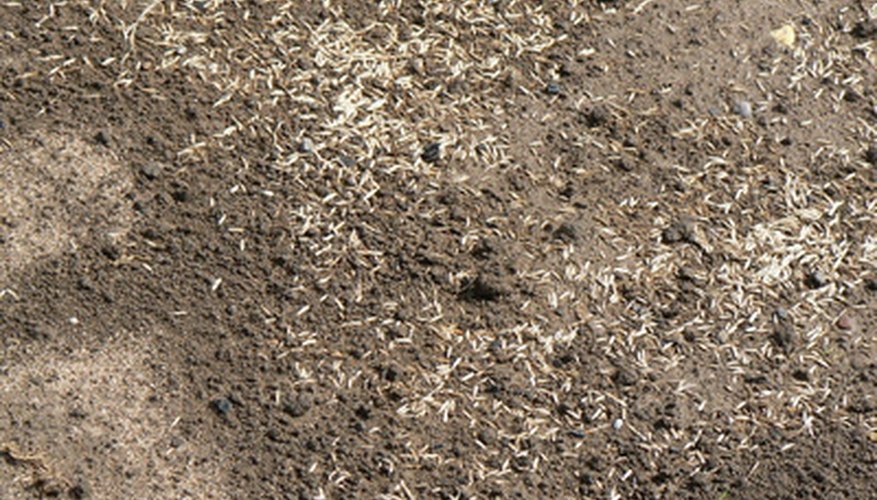 Bermuda grass, a commonly planted warm season grass in the Southern United States, makes a lush lawn when properly cared for. It spreads through stolons, which are above-ground shoots that root into the ground. Because Bermuda grass is a warm season grass, it requires a soil temperature above 65 degrees F to germinate. Typically it is planted in the summer months, but it is possible to plant Bermuda grass in September if your location is in the extreme Southern United States.
Rototill where you will be planting your Bermuda grass seed to a depth of 4 to 6 inches. Use your water-filled lawn roller to smooth and firm up the seedbed. Rake any remaining uneven areas to smooth them over.
Calculate the square footage of your seeding area to figure out how much Bermuda grass seed you need. You need 1 to 2 lbs. of Bermuda grass seed per 1,000 square feet.
Mix the allotted amount of seed with coarse sand and pour into your broadcast spreader. Spread evenly over the entire seedbed.
Roll the seedbed with an empty lawn roller to promote seed-to-soil contact and top-dress with a quarter-inch of soil, mulch, compost or hydromulch.
Irrigate the seedbed four to six times per day for at least two to three weeks. The seeds need to be kept constantly moist in order to achieve the best possible germination. Slowly back down the irrigation until you are watering once or twice a week with 1 to 2 inches of water at each watering.