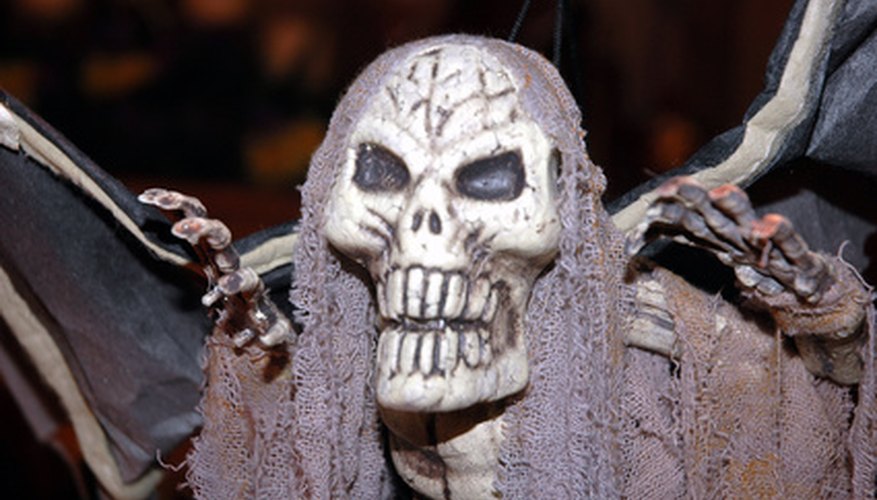 Halloween can be one of the most exciting of all the holidays, especially for children. And, many adults also get into the fun by creating elaborate decorations and set up pieces for their yard. Unfortunately, in their excitement, children will often race up to the props you have placed in your yard and end up destroying them. One way to handle this, is to put up a simple Halloween fence. This will ensure that all the children that come to your door get to see intact decorations. It is fairly easy and inexpensive to create this fence.
Purchase some picket-fence edging. You will need enough to block off the area you want to protect. Choose a picket-fence type that varies in height so you will have several high points on your fence.
Use a can of black enamel spray paint to paint the fence to give the appearance of an iron fence. Let the fence parts dry.
Spray small amounts of brown paint in spots, especially near joints. This will provide the illusion of rust. Again, let the paint dry.
Insert the fence-edging pieces in the ground around the area you want to protect.
Inflate some Halloween-themed balloons and use string to tie them along the top of your fence. You could also place small carved or plastic pumpkin heads at the highest points of the fence.