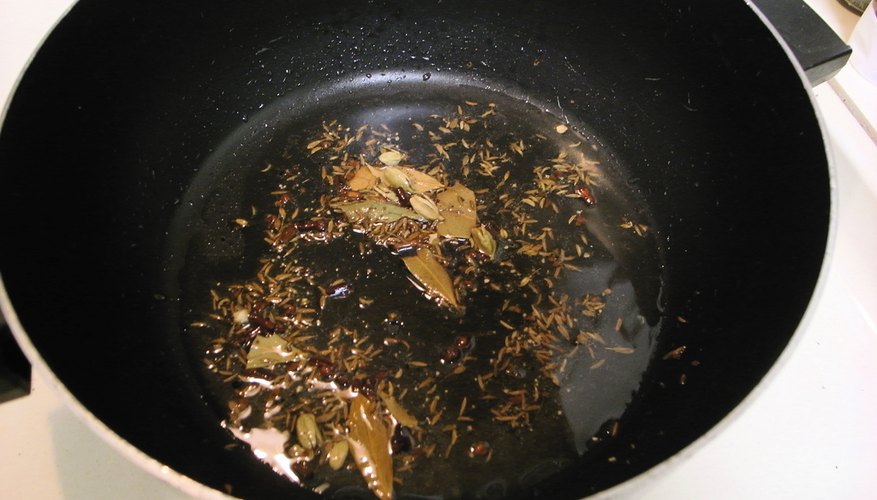 Although most people are familiar with caraway seeds, many don't realize that every part of the plant is not only edible but also very flavorful. This biennial herb requires two growing seasons to flower and produce seeds, completing its growth cycle. It's very easy to grow in your herb garden, and the foliage can be lightly harvested the first year and used as tasty salad greens or as flavorings in recipes. If you like getting an early jump on your spring gardening, it's fine to start caraway in peat pots indoors.
Sow caraway seeds directly into your garden in full sun from the end of May through the middle of June. Unless you start seeds in peat pots, don't attempt to transplant caraway seedlings. The soil should be well-draining and somewhat sandy; these plants don't like wet or clay soils. Sow in a single row with no more than three or four seeds per inch.
Sprinkle just enough soil on the seeds to barely cover them. Keep the soil moist but not wet or soggy until the seedlings emerge.
Thin the caraway seedlings to one strong plant every 12 inches. Water about once a week during dry periods.
Feed caraway plants with a good all-purpose vegetable fertilizer twice during the growing season. Expect the plants to grow to about 11 or 12 inches tall the first year. You can harvest leaves lightly at any point that you need them.
Mark the placement of the caraway plants very well at the end of the season, particularly in colder climates where the plants die completely back in the winter. Keep the surrounding area as free of weeds as possible, because the plants are difficult to differentiate from weeds when they return in the spring.
Water and feed returning caraway plants in the spring as you did the year before. They'll grow much more rapidly their second year, and they'll reach a height of about 2 feet.
Harvest seeds after they have completely formed and the flower heads have died. Cut the flower stems back and tie them together. Hang flower heads upside down over a container, or set them upside down in a paper bag until they've dried completely. Shake the flower heads vigorously to dislodge any remaining seeds. Store dried caraway seeds tightly sealed in a glass jar placed in a cool, dark location.
Continue to water and feed the caraway plants for the rest of the growing season. Then dig or pull up the roots and use them as you would parsnips. The flavor is more delicate than parsnips, and they're wonderful steamed and served with butter and seasoned with a little salt and pepper.