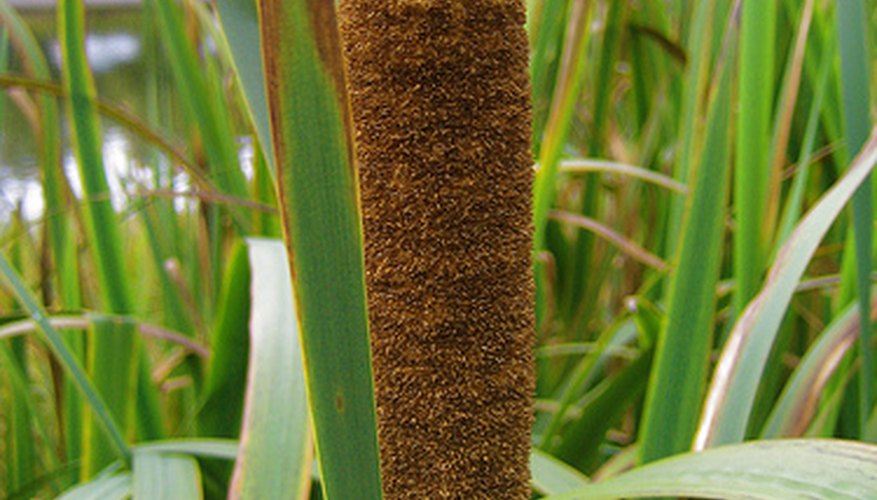 Sturdy bulrush is a perennial wetland plant that serves as a valuable filter plant in wetland areas, preventing erosion, filtering out pollutants, and protecting the water quality. It is also an attractive plant for ornamental use in wetlands, ponds, and wet areas of the home landscape. Sturdy bulrush is a dominant plant that can take over an area if not contained. It has deep roots that help it survive extreme conditions including cold, wind, drought, flood and insects.
Purchase sturdy bulrush plants from a commercial nursery, divide existing domestic plants, or collect their seeds.
Choose a wet site for sturdy bulrush. Wetlands and marshes, ditches, around ponds and lakes, and areas with standing water are ideal. Sturdy bulrush prefers full sun but will tolerate partial shade. Bulrush is salt tolerant and will grow in water up to 2 to 3 feet deep.
Check the soil pH. Sturdy bulrush prefers an acidic soil ranging from 4.3 to 6.4. Add acid-producing ingredients if needed.
Sow sturdy bulrush seeds in a cold frame. Place the seeds in a pot of fertile soil with about an inch of standing water.
Propagate sturdy bulrush plants by dividing large clumps into smaller divisions. Plant divisions in a pot and grow in a cold frame until well established.
Transplant the sturdy bulrush seedlings or divisions in the early summer. Place them in the ground spaced about 6 to 8 inches apart.
Keep the soil wet. Periodically flood the area until the seedlings are established. Once established, sturdy bulrush is a strong plant that needs very little care.
Control sturdy bulrush, if necessary, by installing a plastic root barrier around the containment area. Sturdy bulrush will take over the area quickly and crowd out weeds, grasses and ornamental plants. It will confine itself to wet areas, and containment beyond these areas is not needed.
Things You Will Need
Sturdy bulrush seeds or plants

Cold frame

Pot

Shovel or trowel
Warning
Please do not disturb wild bulrush populations by digging plants or collecting seeds. Bulrush provides an important habitat for fish and wildlife. It offers valuable cover for many species and a nesting and spawning environment for fish and birds. The fruit and seeds provide food for many wildlife species. They provide stability to the shoreline and help control erosion.