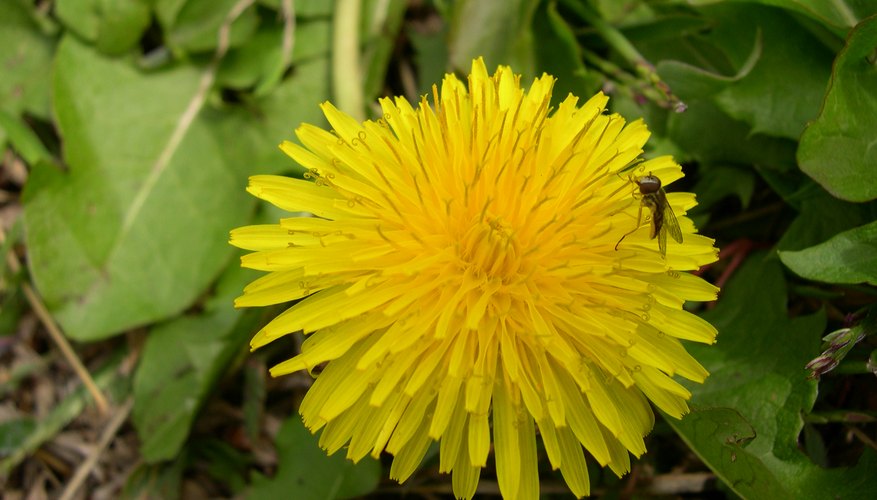 Garden pests come in the form of critters and invasive plants. Fighting against these tiny invaders requires an integrated approach with continual maintenance to the garden. Pests can ruin a vegetable garden and decimate both annual and perennial flowers. Taking care of this problem involves an innovative approach in which the gardener literally thinks like the critter to thwart him. It's much better to fight these pests with practical knowledge to prevent the inevitable damage caused by garden pests.
Remove all plant waste from the garden in the form of spent flowers, leaves and debris on a continual basis. This natural organic matter creates the perfect food for many garden pests as well as the perfect hiding place from predators. Discourage these visitors by making your garden less inviting to small rodents.
Winterize your garden properly by removing dead plants as well as clippings before closing down for the winter. You don't want pests to take up residence in your garden during the cold months of the year. Removing dead plants and clipping back plants with pruning clippers will discourage animals from making nests in the garden debris or worse, in the plants themselves. This removal also discourages the growth of molds and fungus in your flower beds.
Install an 18-inch fence around your garden to discourage visitors. For example, rabbits can decimate an annual garden in record time. A close-linked fence will keep the rabbits out and your flowers in great condition. Make sure to allow plenty of room from the fence line to the flowers to prevent the animal stretching to reach the plants. Low fences should be sturdy enough to keep the animals out.
Discourage deer by blocking off gardens with 8-foot-high chicken-wire fencing. This technique works especially well for vegetable gardens. Place at least 3 feet between the plants and the fence line. Deer are quite agile and can lift their weight onto their hind legs to forage for food, so consider those tall tomato plants and corn stalks before placing the fence.
Visit the hairbrushes of the humans, cats and dog in your family and collect all the hair. Sprinkle these clippings around the perimeter of flower and vegetable gardens to deter some garden pests with this easy, all-natural solution to pest control.
Be aggressive with weed removal and management. Use a trowel to remove weeds by digging beneath the roots. Follow roots underground and remove as much as possible. Weed regularly to keep this garden pest under control.
Place sheets of thick clear plastic in the garden in weed-infested areas. Secure the corners with stakes or rocks to prevent movement from wind. This will literally fry even the most stubborn weeds to a crisp within four to six weeks. This obviously isn't the most attractive way to remove weeds from the garden. However, using the sun to decimate these pests can make your gardening experience considerably more enjoyable.
Things You Will Need
Trowel

Pruning clippers

Fence sections (at least 18 inches high)

Chicken wire

Fence stakes

Clear plastic

Cat, human or dog hair