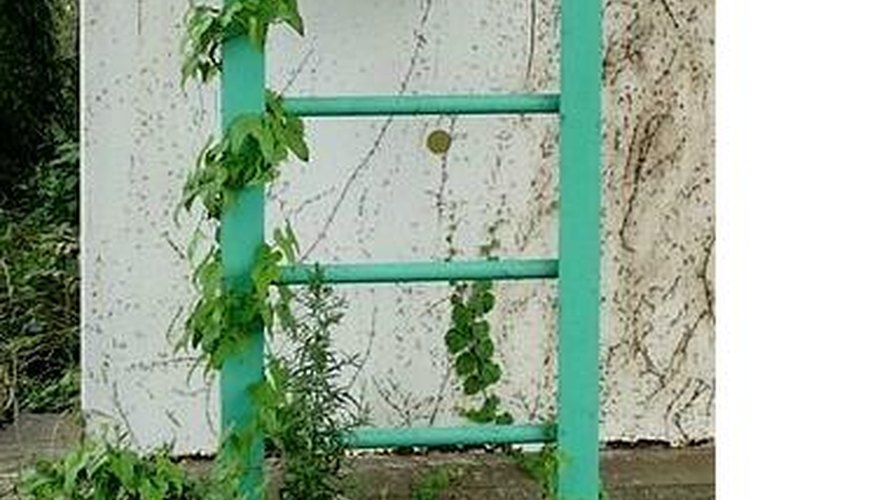 Many garden flowers grow best and flower brightest in full sun, and others thrive in shade. When a plant's cultural requirements suggest "partial" shade, what's a gardener to do? Chances are, there are several places in your garden with dappled shade, or shade during part of the day (afternoon shade is best). If not, learn a few strategies to provide shade for those lilies, hellebore and day lilies during part of the day.
Position your garden adjacent to buildings and permanent structures. Borders on the east side of a garage or garden shed will get full sun in the cool morning, but miss hot afternoon rays. North sides of buildings get some direct sunlight in many areas—but just at the height of summer. By the same token, southern exposures miss out on direct sun on the summer solstice but are always the hottest side—fit mainly for zinnias and other drought-tolerant varieties.
Screen with green. Plant a row of sun-loving lilacs, low-growing Japanese maples or other shrubs that form a tall hedge on the west or south side of the border. Or plant them throughout a garden to provide variety—and shelter during part of the day.
Use tall, green specimens in the center of a garden space for shade that moves with the sun. Plant a willow tree or river birch clump in a damp corner to help control soggy soil, shelter a garden bench and provide dappled shade for plants. Choose cultivars that stay small—some willows grow 100 feet tall and will swallow rather than shelter your garden.
Build a trellis screen with prefabricated cedar trellis. Frame it with 1-by-2-inch boards on front and back along both sides, and then across the top and bottom. Use 3-foot long stakes to anchor it in the ground or attach several trellis screens together with screen hinges to make a folding screen backing for a small garden.
Construct a simple pergola for shade that shifts with the sun. Join two upright two-by-fours with two-by-four cross pieces. Use carriage bolts or deck bolts to join intersections, leaving about 6 inches of the uprights free at the top and bottom. Make two of these ends and connect them by adding top rails along each side, attaching them with carriage or galvanized deck bolts. Lay decking across the rails—closer apart for more shade and further apart for more sun. Add trellis to the sides to make a support for vines to climb up, or leave the ends open and brace the top corners with diagonal brackets. Grow vines up the uprights and over the pergola for complete shade.
Things You Will Need
Lilacs, Japanese maples, willow trees or ornamental grasses

Shovel

Manure, compost or peat moss

1-by-2-by-8-foot cedar boards (trellis screens)

2-by-4-by-8-foot cedar boards (pergolas)

Cedar trellis

5-inch carriage or deck bolts

Galvanized nails

Screwdriver

Hammer

Saw

Drill
Tips
Sharpen one end of 3 foot long, 1-by-2-inch "stake" to support and anchor a trellis--or tie the trellis to bamboo garden stakes, which are available at most garden centers.

Native grasses and plants will make more successful, faster-growing living screens.

Always plant trees or shrubs with their mature size in mind--some varieties of willows can grow 100 feet tall and even lilacs can reach 18 feet or more.
Warnings
Always wear eye protection when using power tools or hand tools.

Trees like birches and willows are perfect for wet areas, but will not do well--or will consume water that other plants need--in drier areas.