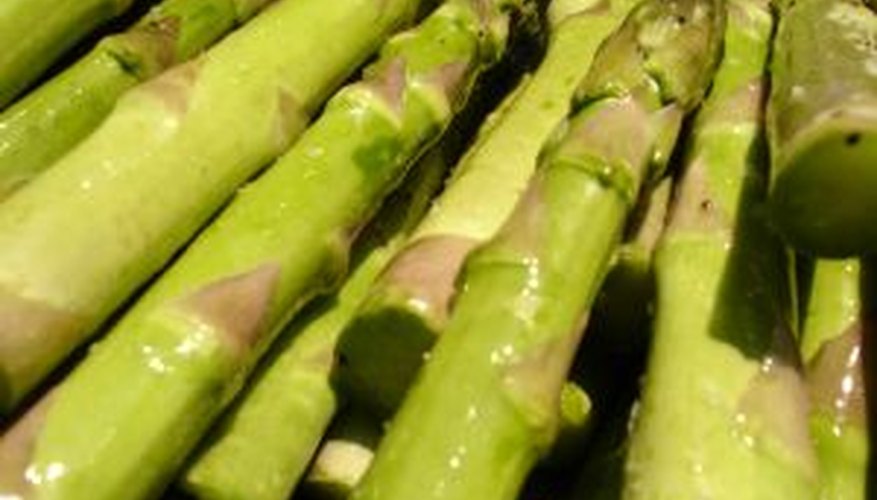 Asparagus is a perennial plant that will grow each season. It actually grows wild in some places. Asparagus grows upright and is a flowering plant. It also is a vegetable that many gardeners enjoy growing and eating. Asparagus is generally ready to be picked in late spring, usually May or June and is harvested for about eight to ten weeks.
Harvest asparagus only in the third year after planting the initial crowns. Even then, only harvest for one month so the plant can continue to establish its roots and become a mature plant. In the fourth year and beyond, you can harvest asparagus during its entire harvest season.
Select asparagus spears that are approximately five to eight inches long during the harvest season. Let the rest of the spears grow longer for continual harvest during the eight to ten weeks.
Snap asparagus spears off to harvest. Grab it at the bottom, and pull it toward the earth. This method generally works for home gardeners. However, you can instead cut them off if desired. To do this, use a sharp knife, and cut the spear at the bottom toward the ground, not up or sideways, which may inadvertently cause bodily injury.
Refrigerate or use immediately. You can place asparagus upright in shallow water for a couple days with the cut side in the water, just like many stores do to help keep the asparagus from withering and becoming less firm and crisp.
References