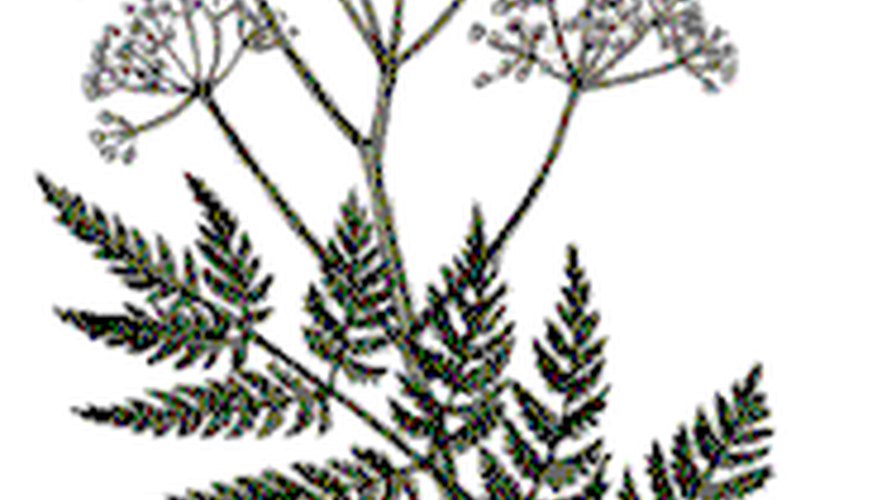 With its bright green, fern-like leaves and masses of creamy-white flowers in huge umbel-like clusters, sweet cicely deserves a place in the flower border or decorative herb garden. It can grow up to 3 feet tall and spread up to 3 feet. It's hard to find a perennial with a longer season than sweet cicely--it's in full leaf from early spring until mid-winter with flowers in May and June. The large seedheads are attractive, too, and work well in dried arrangements. It has a pleasant fragrance resembling that of aniseed and is attractive to bees. The plant is currently being studied for use as an artificial sweetener for diabetics.
Cultivation
Seeds should be sown in the fall in a partially shaded area. The plant prefers cool, moist soil, and is not suitable for humid climates. Plants self-sow readily. Move seedlings to a permanent location in the spring.
Culinary Uses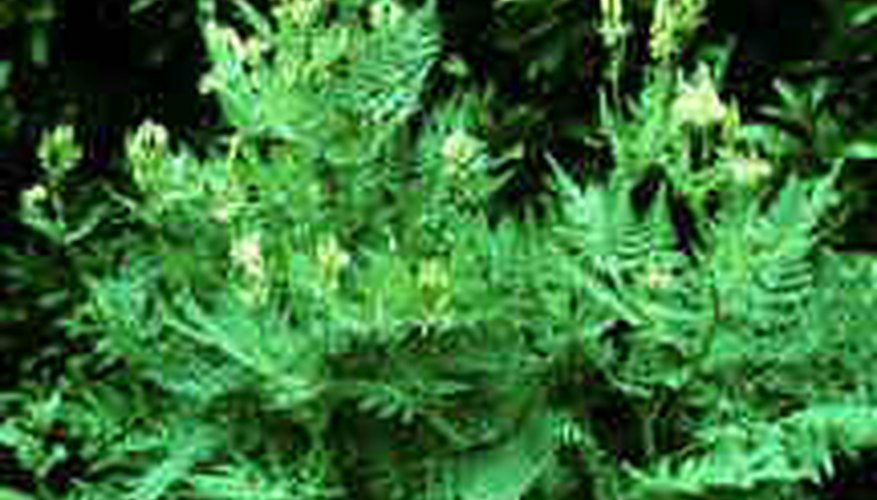 Use fresh young leaves sparingly in salads, fruit salads and fruit drinks.

Peeled roots can be boiled and eaten as a vegetable. Best served with a white sauce or vinaigrette dressing.
Additional Information
Did you know that... you can pick the unripe seeds when they are still green and add them into fruit salads, and chop into ice cream. They have a sweet flavor and a nutty texture. You can also use ripe seeds (dark brown) whole in cooked dishes like apple pie, otherwise crush them. I also add the leaves to soups, stews, and dressings. Add at the end of cooking to retain the best flavor. You can also add to cream for a sweeter, less fatty taste. It is a valuable sweetener, especially for diabetics but also for those of us trying to cut our sugar intake. Add to tart fruits too such as rhubarb, plums, gooseberries, red or black currants, add 2-4 teaspoons of dried leaves. Sometimes I mix a handful of fresh leaves with some lemon balm and add to the boiling water of stewed fruit. This gives it a nice flavor and I use almost half the sugar needed.
I've also read that it makes a nice wine, but I've never tried it.
For the beekeeper and butterfly and hummingbird lover this is a good addition to the garden. It's one of the first nectar plants to appear in the spring.
Warning: MANY wild plants look VERY similar to sweet cicely but are highly poisonous. Be sure you have identified a plant accurately before tasting it.
Just thought I'd stick in my two cents worth... Cilenia The Fake Hermit (cilenia(at)en.com)