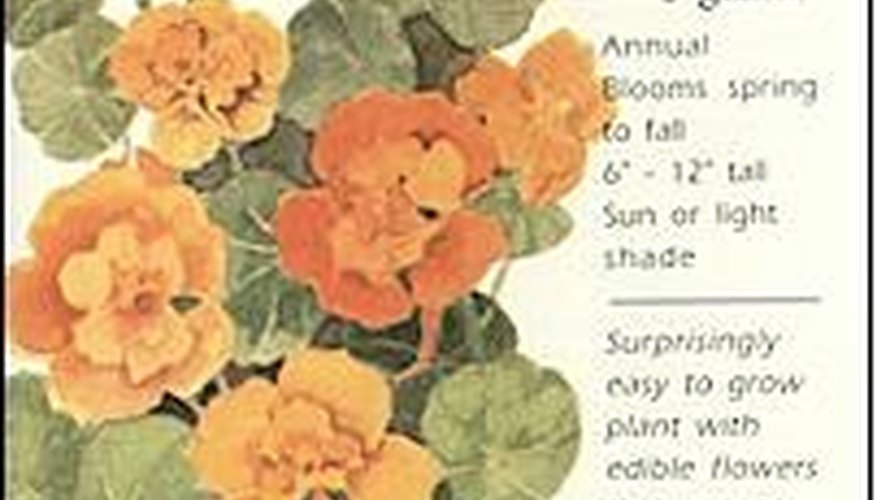 Nasturtium
Choose a variety below to view details and images:
Alaska
Interesting marbled foliage.
Cherry Rose Jewel
Bright, cherry color.
Dwarf Jewel Mix
Flowers held above the foliage bloom six weeks after planting.
Mahogany
Stunning, deep red flowers.
Peach Melba
Creamy yellow flowers with a raspberry red throat.
Tall Climbing Single
Great for covering a fence of slope.