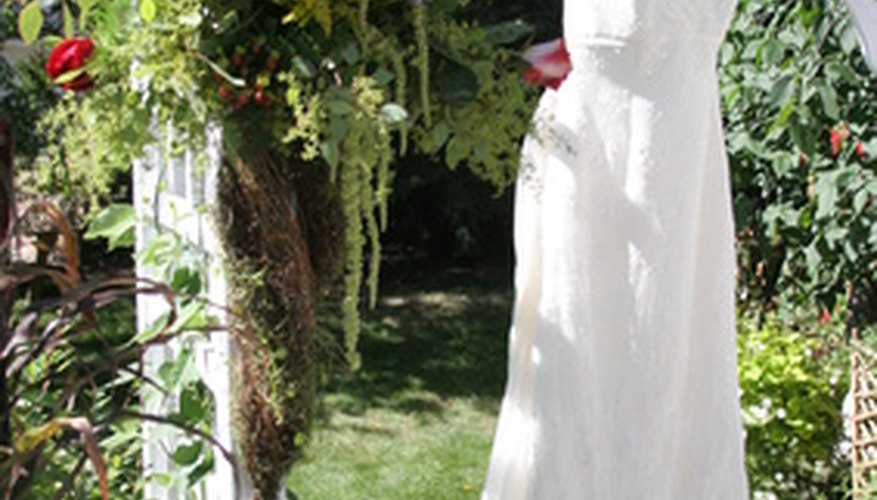 Climbing plants are a popular choice for maximizing a garden space. By using arbors, trellises, fences, walls or even tree trunks, the gardener can add a whole new dimension of color and texture while using little soil space. The right climbing plant will depend on your location, sun requirements and time available for gardening. Check with your local full-service garden center or cooperative extension office for ideas that are right for your area--vine plants such as the oriental bittersweet are considered invasive in many areas because of their aggressive growing patterns and non-native status. Many climbing flowers offer a continuous bloom time through most of the growing season.
Clematis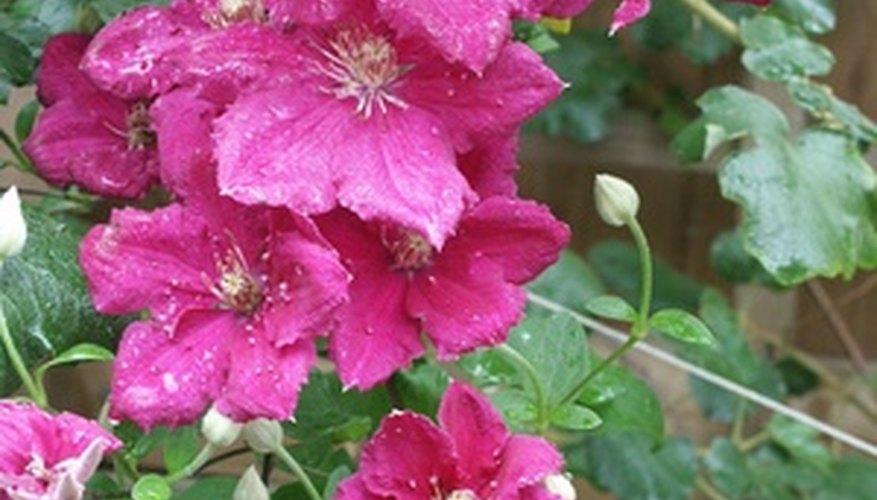 Clematis, like many climbing plants, seem to grow slowly at first, but with some patience to allow the roots to set, the clematis will soon shoot up, winding itself around any structure available and blooming profusely. Clematis is available in different heights and colors, fitting just about any need. Clematis grows best when planted with its roots in shaded areas and the plant allowed to climb into the sun. No real pruning is needed, unless for cosmetic reasons or if signs of disease.
Other similar alternatives to the clematis include honeysuckle (avoid Japanese honeysuckle in most areas since it is considered invasive) and annual climbers such as morning glory, black-eyed susan vine and sweet pea.
Wisteria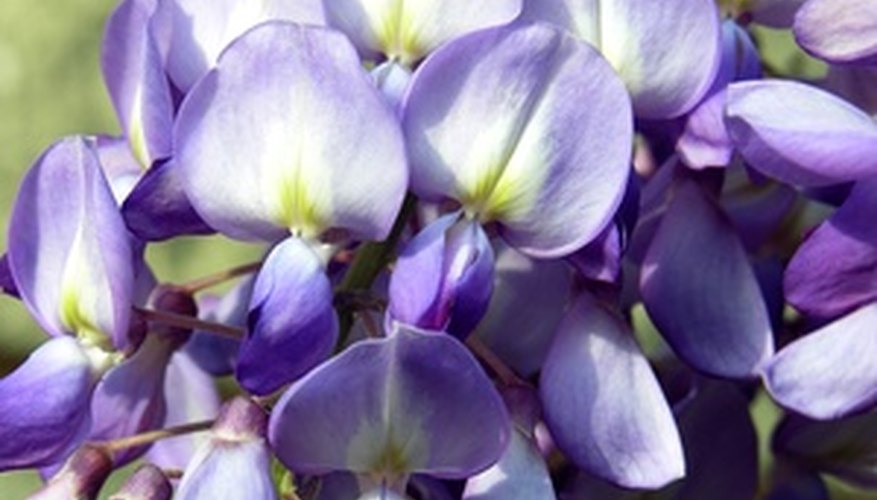 Wisteria is a more challenging plant that will reward you well for your work. A woody plant that needs a strong, permanent support structure, wisteria will provide a plethora of clumps of tiny white, pink, red or purple blooms through spring and into the early summer months. Wisteria will not start blooming for a number of years, so having the patience to establish and train the plant is key. For most varieties, the wait can be up to seven years, but once those blooms start flowing over the pergola roof or along a porch, homeowners will agree that it's worth the wait. Wisteria is a vigorous grower that requires a large amount of time pruning for the lifetime of the plant.
Climbing Roses
Climbing rose varieties need to be helped along since they don't vine around supports like other climbers, so when choosing climbing varieties, be sure that you will have the time to train canes through the supports and tie into place. Climbing roses are available in different sizes and types, from classic tea varieties to more abundant-blooming grandflora varieties in many colors.