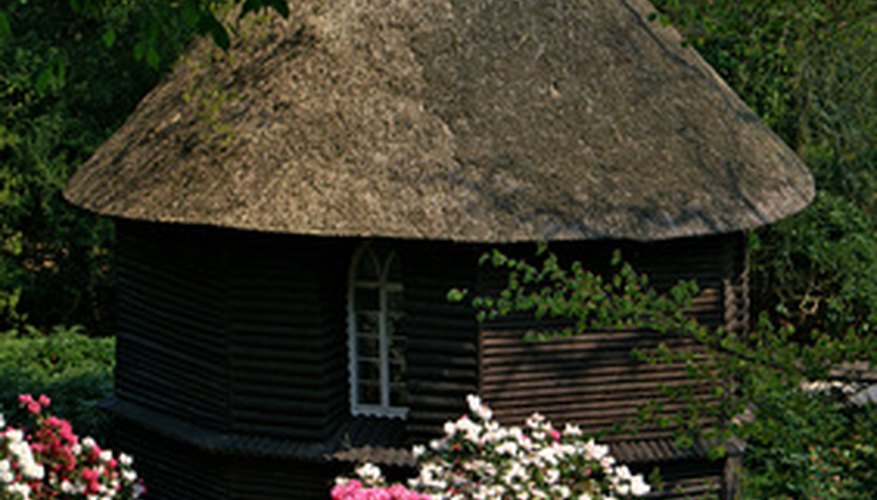 People often confuse rhododendrons and azaleas, wrongly believing them to be different plants. According to the American Rhododendron Society, however, all azaleas are rhododendrons, as they are all members of the vast Rhododendron family, which includes hundreds of varieties, both deciduous and evergreen, in nearly every color imaginable.
White Rhododendrons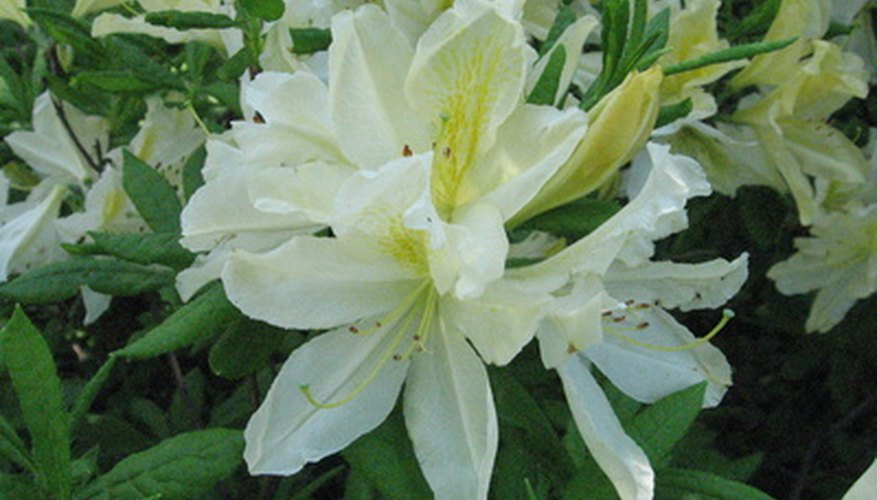 'Trinity' is a creamy white, late mid-season bloomer. 'Calsap' is snowy white with a burgundy splotch of color on one petal in each bloom. The throat is the palest of lavender. 'Boule de Neige' is an especially pristine white ball-trussed variety with minute pale green and brown blotching in the throat.
Cream/ Blush Rhododendrons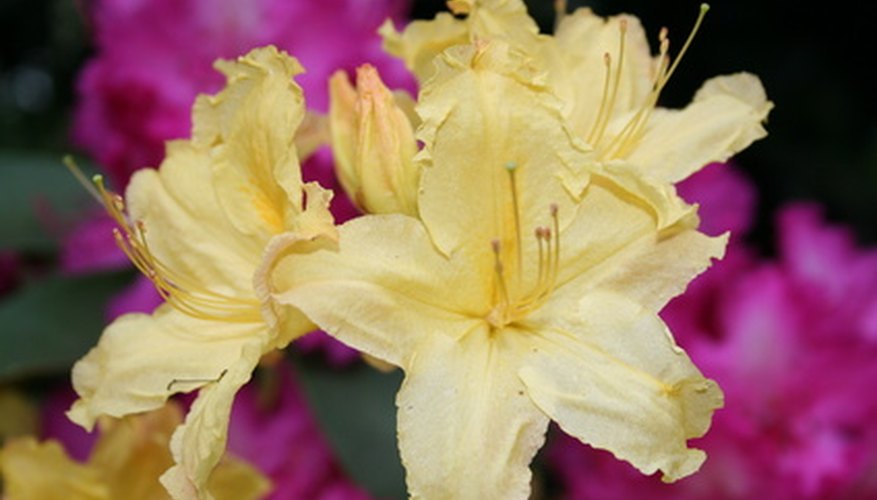 'Mary Fleming' is a lovely cream with pink suffused outer petals and pale yellow blush in the throat. 'Babylon' with its down-turned clusters of soft white bells, daintily blushed in palest pink and yellow, is exceptionally nice, as is the almost transparent cream-yellow 'R. hanceanum' with its irregular pink washes on random tips.
Yellow Rhododendrons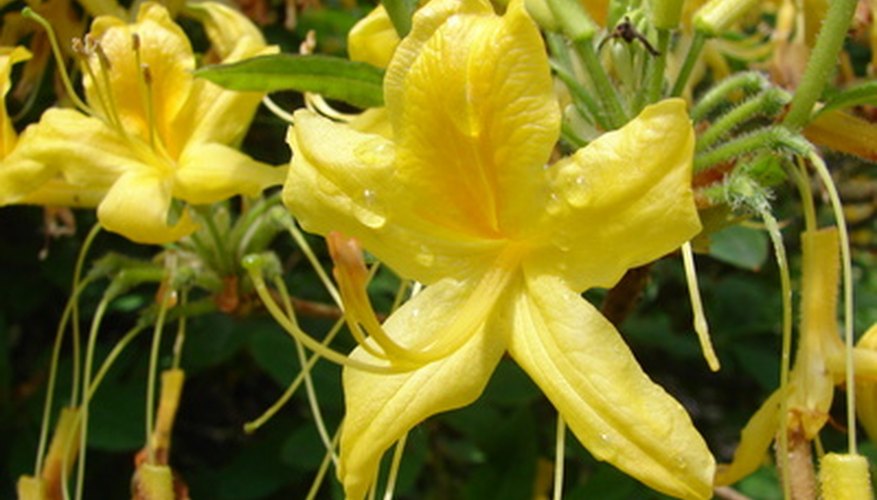 Deciduous azalea 'Klondyke' is a rich butter-yellow suffused all over with a pink-orange wash. Despite its name, 'Amber Lantern' is the palest of yellows, and its crinkly textured, star-shaped blooms are somehow reminiscent of fairies in flight. If a pure lemon yellow is more to your taste, 'Goldilocks' is just the thing with its clear, uncomplicated color and form.
Pink/ Lilac Rhododendrons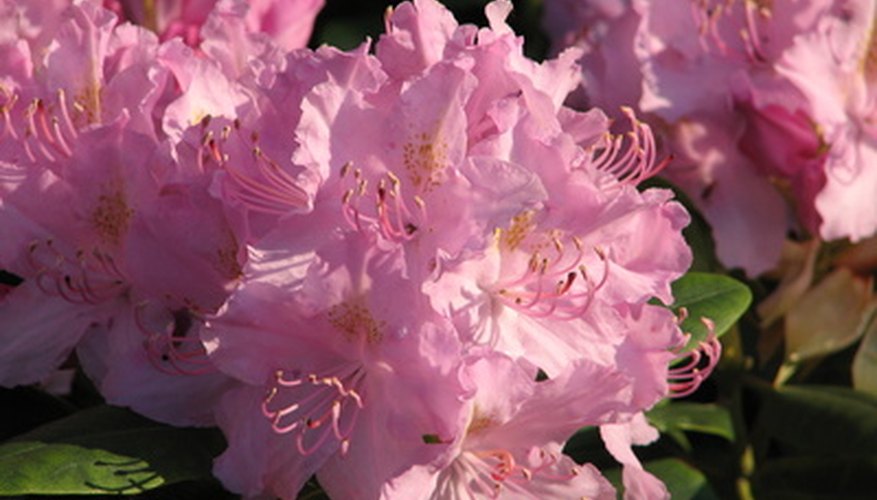 'Scintillation' is a delicate pink-purple with a white throat, shading a bit darker lilac pink in dome shaped clusters of around 12 blooms. Another pretty pink, 'Amaretto' begins as a rose colored bud, opening to pink that pales as it moves outward from the rosy throat. 'Airy Fairy' is an aptly named dainty lilac-pink rhododendron resembling tiny wings in loose clusters. It really does look as if the flowers will simply flutter away!
Rose Rhododendrons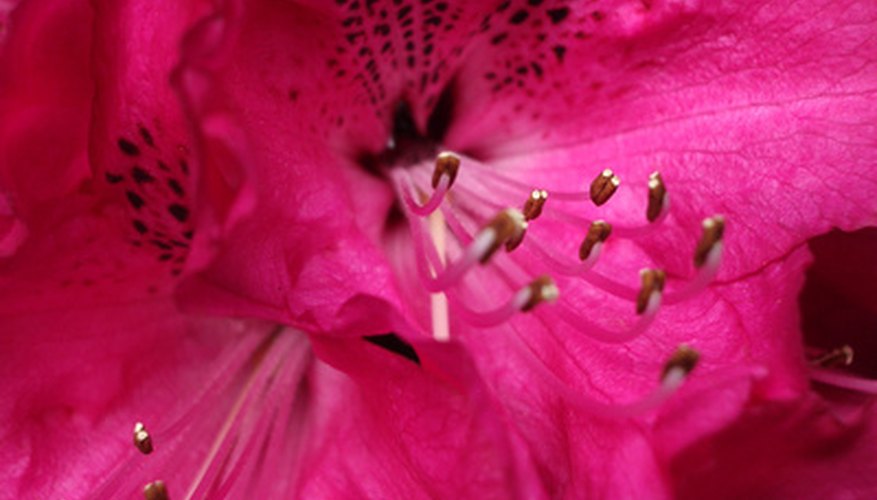 'Great Scent-sation' is a trumpet shaped rhododendron with rose-colored blooms that are highly fragrant. 'Vivacious' is as vibrant as its name implies. The rosy-red blooms cluster in a neat ball above a rosette of lance-shaped deep green leaves, making a dramatic contrast of colors. 'Gigi' is a rosy faced pink ball-shaped variety with maroon freckles liberally applied to the 15 to 18 blooms in each cluster--very attractive in shady areas.
Red Rhododendrons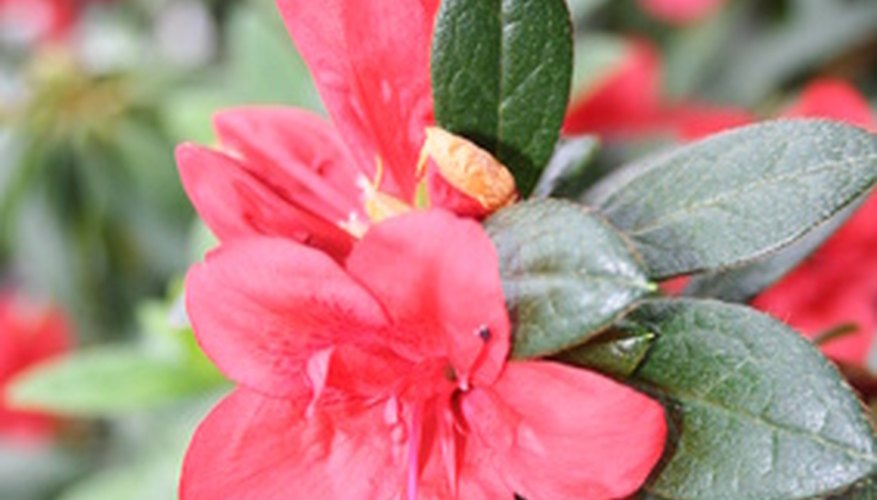 The vivid red outside of 'Millennium' is in contrast with an unusual pale salmon pink with overtones of red-orange. It has bright red stamens with highly contrasting golden anthers. 'Wilgen's Ruby' is an unusual burnt red or pale burgundy color with mysterious depths. 'Whispering Rose' is another unusual color--pale red (not pink), made faint only by a peculiar transparency toward the petal tips. For a simple, funnel shaped rhododendron in a loose dome cluster, 'Sumatra' is a good choice. Its waxy petals range from medium wine-red at the tips to deep burgundy in the center.
Salmon/ Coral/ Orange Rhododendrons
The heat tolerant and spreading, 'Margaret Douglas' is a pretty deep salmon with white center. The evergreen azalea, 'R. flammeum' is a fiery blend of rich orange, hot pink and scarlet. It is a native to the east coast of the U.S. 'Apricot Nectar' is as sweet as it sounds, with pale apricot petals becoming a distinct orange red star, which deepens in hue as it runs down into the throat. 'September Song' is sunset colored rhododendron that seems to blend light in a base of pale orange, colored softly with yellow and pink. The petal edges are splashed with a deep wine purple in surprising contrast.