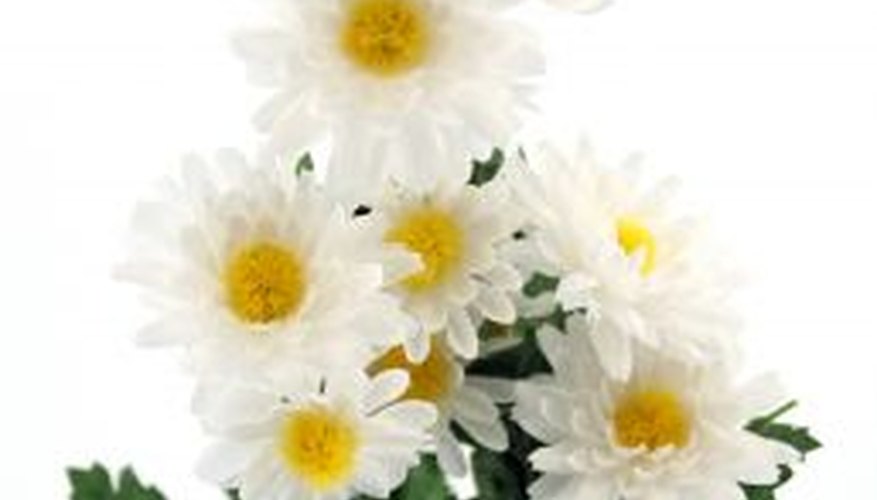 Silk flowers make a great addition to any room in your house. They can make a kitchen table appear inviting and a bedroom feel more relaxing. Once you buy your silk flowers and bring them home you will want to make sure that they don't fade. This will keep them vibrant and looking their best.
Keep your silk flowers out of the sunlight. If your silk flowers have no added protection, then you don't want to allow the sun to fade them. If you keep your flowers outside in a flower bed, you will want to add a canopy above them to give them shade from the sun.
Buy a can of Krylon Clear (see "Resources" below). Spray the silk flowers with a coat of Krylon Clear. Let it dry for ten minutes and then use. This coating will keep your silk flowers from fading for at least three years.
Keep any silk flowers you are not using in a sealed plastic container. This will keep them from fading and provide you with new silk flowers to use when you are ready to replace your old ones. You can store these silk flowers for years in a plastic container.
Buy one can of Silk Flower and Plant Cleaner (See "Resources" below). It costs about $9 per can, but will last you a long time. Each season you will spray your silk flowers with the Silk Flower and Plant Cleaner. You will let it dry and then enjoy. You don't have to wipe the flowers or anything. This will keep your silk flower from fading.
Blowdry your silk flowers once per month to keep them clean. The cleaner they are, the less likely they are to fade. Just make sure you blowdry them on a low heat setting.