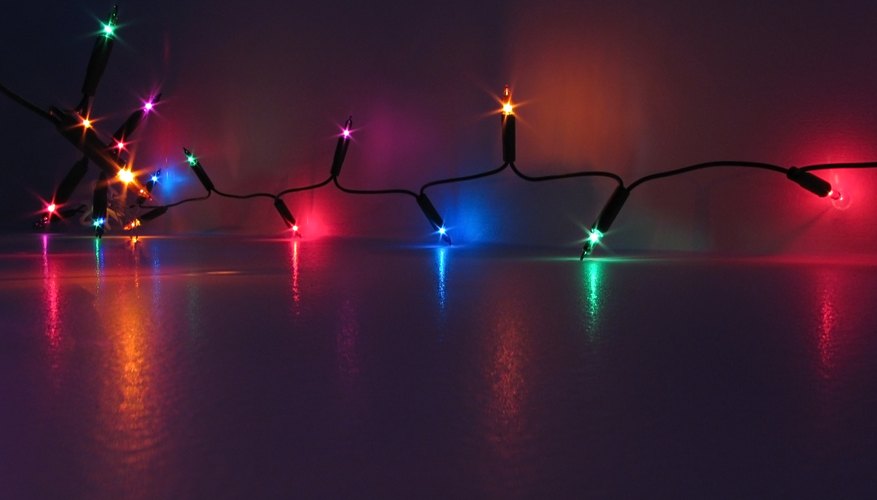 Hanging Christmas lights is an old tradition that is sure to get you and your family in the holiday spirit. The finished product is beautiful, but the process of hanging your Christmas lights can be a little tricky, especially when working with vinyl siding. However, there is a trick to the process that will save you time and energy.
Purchase enough Christmas lights (for indoor/outdoor use) so that you can cover your chosen space. Be sure to also purchase light/gutter clips. They are available at most major hardware and department stores. You should have two light clips for every foot of Christmas lights.
Plug in your Christmas lights to make sure that they function properly. You don't want to spend hours hanging them up only to find that they do not turn on.
Untangle your Christmas lights before hanging them. This will save you lots of time once you are on the ladder.
Replace any bulbs that may not work. To do this, use needle nose pliers to pull the dead bulb out (at the base) and replace it with a new light bulb. Christmas lights often come with extra bulbs for this very purpose. You can also purchase some in the decorations department at most home improvement stores.
Wrap the Christmas lights into a neat coil to prevent them from tangling again.
Locate a dependable ladder and place it at one corner of your house. Make sure that it is balanced before you climb it.
Climb the ladder and place your light/gutter clips every 6 inches along the side of your vinyl house. They will snap on to the gutter and provide a hook for your Christmas lights. The light/gutter clips allow you to hang Christmas lights without damaging the vinyl siding. Those with wood houses are able to use nails, but that is not possible when working with vinyl.
Move your ladder along the side of your house until you finish hanging all of your light clips.
Hang your Christmas lights once you are finished placing the hooks. Simply repeat the process with your ladder, this time hooking the Christmas lights onto your light/gutter clips.
Use an extension cord if necessary to bring your lights to a power source. When you are finished placing the lights, turn them on and make any adjustments.