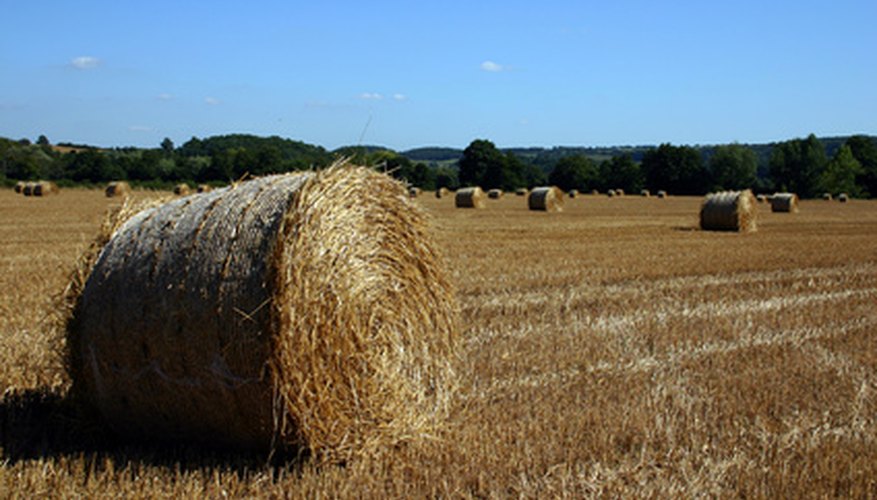 Nitrogen is a necessary macronutrient for all plant life. According to the University of Kentucky, applying nitrogen fertilizer to the soil before seeding at the rate of 50 lbs. per acre will help prevent deficiencies. Fertilization--a time-consuming process that needs to be redone every few months--is an important step in the overall growth of your orchard grass.
History
Native to central and western Europe, orchard grass was taken into the Americas in the early 19th century. Brought in from the south, it was spread across the country until reaching the Pacific Northwest. Despite its benefits for farm animals, orchard grass requires constant fertilization to keep up with continued crop yields year after year.
pH Levels
A balanced pH level ranging from 6.0 to 7.5 is required for fully developed foliage to be produced. Soil adjustments should be done at least six months before planting to ensure the proper absorption of nutrients. Without a balanced pH plants become unable to use the nutrients presented to them through fertilization and will ultimately starve.
Function
Since orchard grass is such an effective hay crop, high production motivates farmers to fertilize their crops and meet the high output demands. Fertilizer will provide the grass with necessary macronutrients. This helps ensure that necessary biological functions continue within the plant and prepare it to deal with drought or pest threats. As overusing fertilizer will result in similar symptoms as fertilizer deficiency, all manufacturer instructions should be followed.
Deficiencies
Orchard grass is harvested four to six times annually. Fertilizer deficiency has a variety of effects on a orchard grass harvest. Biological functions such as growth, reproduction and root production cannot proceed without a variety of nutrients and minerals present in the soil. Foilage color will fade and overall development of the grass will be stunted.
Solution
Oregon State University recommends analyzing the nutritional composition of orchard grass to determine if additional fertilization is needed throughout the year. Without testing and making fertilizer corrections, crop output can decline considerably.