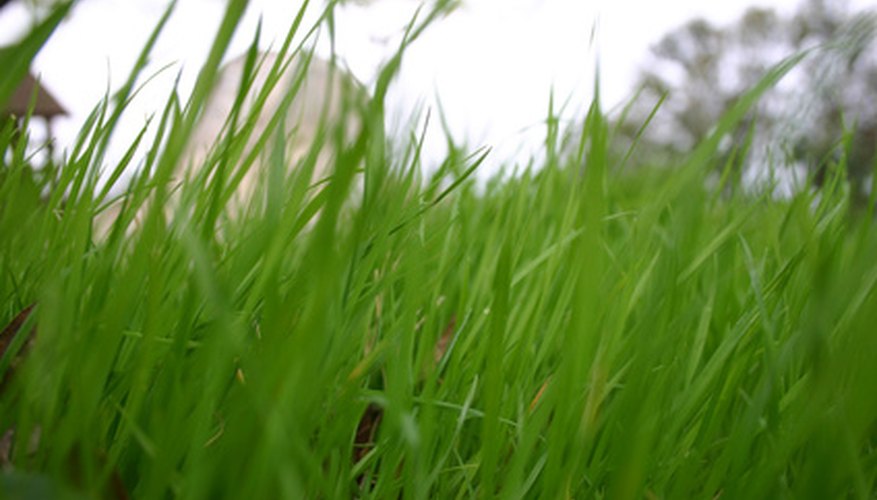 A tall, drought-tolerant cool-season grass, orchard grass is one of the dominant grasses in Tennessee. This grass works well for pastures and fields or as livestock feed. It grows in full sun to part shade. Orchard grass grows readily from seed and can attain a height of 2 to 4 feet. Plant orchard grass in Tennessee in the fall, from August 15 to September 1. This gives the grass ample time to get going before winter chills set in.
Apply 30 lb. nitrogen fertilizer per acre of land before you plant orchard grass. Scatter the fertilizer over your field by hand, then spray the fertilizer with water to work it into the field. This helps the grass get established.
Rake over the soil on your field to loosen the top 1/2-inch of soil. Work your rake back and forth to remove soil clods and compacted dirt spots. Keep raking until the soil moves freely.
Scatter orchard grass seed over your field using a mechanical spreader, which you can rent from a garden center or home improvement center if you don't have one. Use 10 to 15 lbs. of seed per acre.
Cover the orchard grass seed with 1/2-inch of topsoil.
Water the newly planted seed until the soil becomes moist but not wet. Continue to water the field in this manner twice a day until the orchard grass seed germinates, typically within two weeks.
Things You Will Need
Nitrogen fertilizer

Rake

Orchard grass seed

Mechanical spreader

Topsoil

Water
Tip
Orchard grass does best on land with a pH of 6 to 7, notes Penn State University.