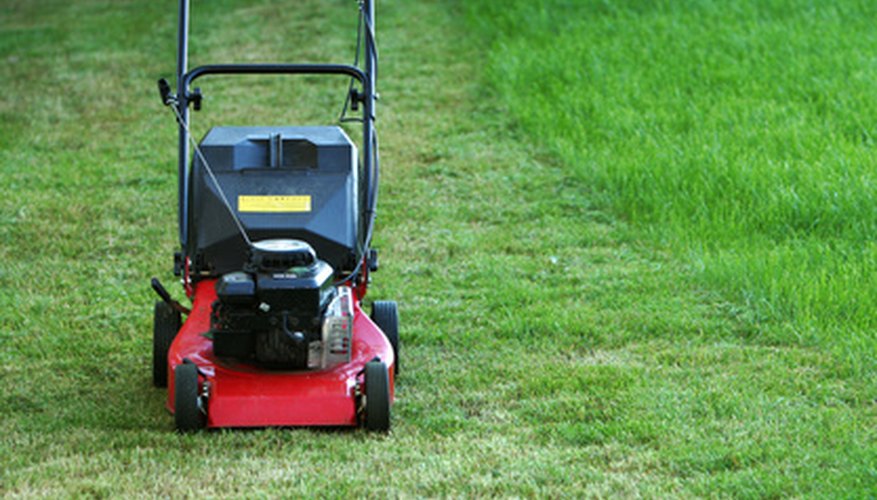 Chinch bugs pose a significant threat to the health of your zoysia grass as their infestations lead to extensive destruction, particularly when left untreated. Fortunately, there are multiple effective management methods that allow you to keep your zoysia lawn healthy. Get to know what to look for and how to handle a problem should it arise in your zoysia grass.
Care
Healthy, vigorous zoysia grass is more prepared to resist and fight off insect problems as opposed to neglected, weakened grass. For optimal care, grow your grass in full sunlight to partial shade, but avoid heavy shade that leads to sparse development, advises the Clemson University Extension. Rid your zoysia grass of accumulated thatch once every three years.
Identification
Chinch bugs, Blissus occiduus, are pests to zoysia grass as well as several other grasses like buffalo grass, Kentucky bluegrass and field crops like rye and wheat, according to the University of Nebraska-Lincoln Cooperative Extension. These bugs begin as nymphs, displaying vivid red bodies with a white stripe on the abdominal area and measuring only 1/64 inch in length. As their color becomes orange/brown to black during maturity, the adult chinch displays a winged black body at 1/10 inch in length.
Effects
Chinch bugs are "sucking" bugs that pierce the surface of grass blades and suck the tissue fluid, or sap, from the plant. Along with physical damage through feeding is the transmission of a toxin that chinches carry in their saliva. The feeding process causes leaves to change color to a red/purple hue and areas of grass may become yellow and lose moisture. Additionally, the transmission of the toxin ceases normal water and nutrient flow within the grass. Particularly as a result of extreme infestations, zoysia grass faces plant death, according to the University of Nebraska-Lincoln Cooperative Extension.
Considerations
Cultural maintenance is a significant part of keeping chinch bugs out of your grass. Because chinches thrive in turf grasses with large amounts of thatch, keep your zoysia grass mowed, preferably with a reel mower, though other mowers will work, advsises the Purdue University Cooperative Extension Service. Additionally, before you treat your grass for a chinch problem, make a positive diagnosis. Remove a patch of grass and shake it over a light-colored material to watch for chinches that will fall from the zoysia grass.
Control
For effective chemical control of chinch bugs in zoysia grass, use an insecticide containing the active ingredient carbaryl or bifenthrin, notes the University of Nebraska-Lincoln Cooperative Extension. Apply this chemical control in the middle of June at a rate of up to 5 gallons per 1,000 square feet on grass mowed down to 2 inches. After application, irrigate the area with 1/8 inch water. For severe problems, reapply at the end of July.