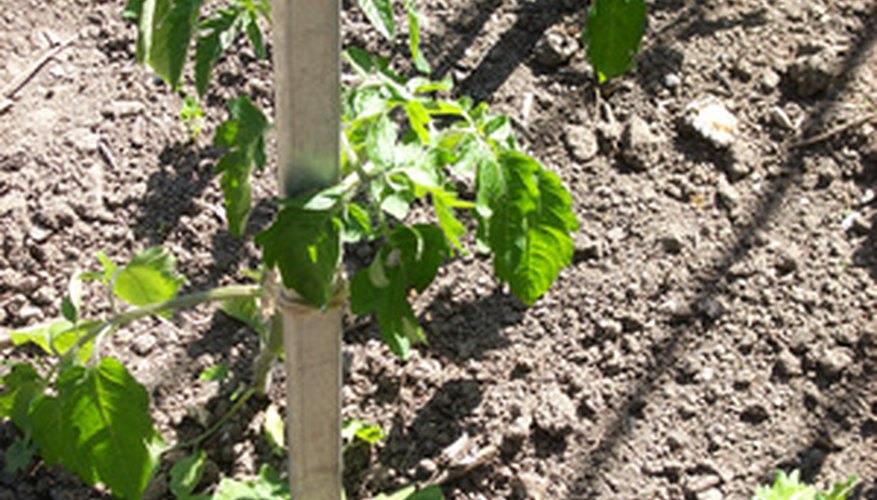 Green beans are a member of the legume family, and are one of the most popular summertime crops in American home gardens. The beans grow in two different varieties-pole and bush-but always require some specific conditions for success. People who don't have garden space often grow green beans in pots and planters on their patio. As tall, heavy plants, beans require specific containers to be successful.
Plant Size
Bush beans maintain a relatively short, bushy stature at 18 inches, while pole beans grow long vines. Pole beans can reach several feet in height and need support in the form of a cage or trellis.
Pots and Beds
Any pot or bed must be large enough to support the size of the bean plant. Put green beans in pots that hold at least 5 to 10 gallons of soil to give the plant space. If you're growing pole beans, the pot should also have room for stages or cages.
Weight
Bean plants can be heavy as well as tall. Any container must be heavy enough to balance the plants and keep them from tipping over. A plant that tips over could break and die.
Water and Drainage
Green beans require good moisture levels, but also need quick drainage. Put the plants in containers that have drainage holes, to prevent any standing water from collecting in the pot and causing root rot.
Location
The best pots will do little for the plants if they're put in the wrong spot. Green beans require full sun for eight hours a day. Put pots in areas where they'll receive enough sunshine, and watch them for signs of damage from the sun, like cracking or bleaching.
Soil and Fertilizer
Fill the pots with quick-draining soil and compost to support green beans. Beans will also require regular feedings with fertilizer and plant food in a container situation.