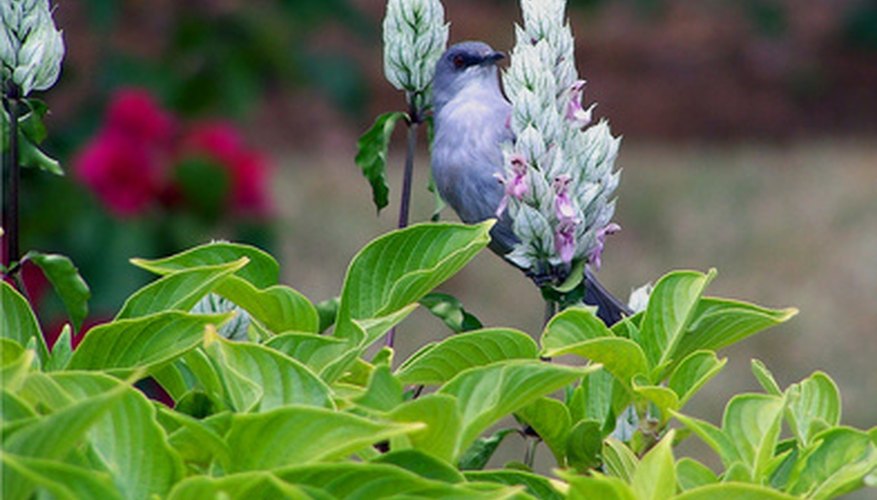 Planting a garden for birds invites them into your yard where, in addition to eating seeds or berries from their favorite plants, they will also eat numerous insect pests. When choosing garden plants for birds, think about when the food the plant creates will be available. While it is good to offer sources of natural food during the spring, summer and fall, be sure to choose garden plants for birds that provide winter food sources.
Aster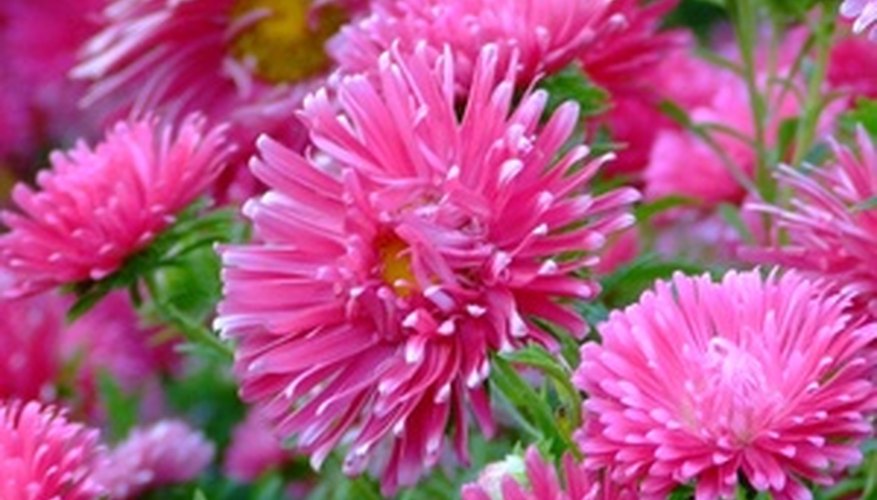 Aster seed serves as food for a variety of birds including tree sparrows and goldfinches. Most asters bloom in late summer or early fall. Once the flowers fade, it is important not to cut the faded flowers off the plant. The faded flowers will form seed that the birds will enjoy into the winter months.
Asters are native plants. They come in a wide variety of colors and flower shapes. Choose perennial asters over annual varieties, as they come back every year. Depending on the variety, the U.S. Department of Agriculture hardiness range for perennial asters begins in zone 3 and ends in zone 9.
Coneflower
Botanically known as Echinacea, coneflowers produce masses of daisy-like blooms that attract bees, butterflies and birds--particularly finches. When the flowers fade, seed heads will form. Coneflower is a native plant that has been heavily hybridized to produce a wide range of colors and flower styles.
If any of the coneflower seeds drop and remain on the ground, expect new plants to come up in spring. Coneflowers will naturalize, so leave enough room for a large patch of them. Another option is to dig up the small plants and either plant them in a different area or share them with friends and neighbors. Coneflower is hardy in USDA zones 2 to 10.
Rudbeckia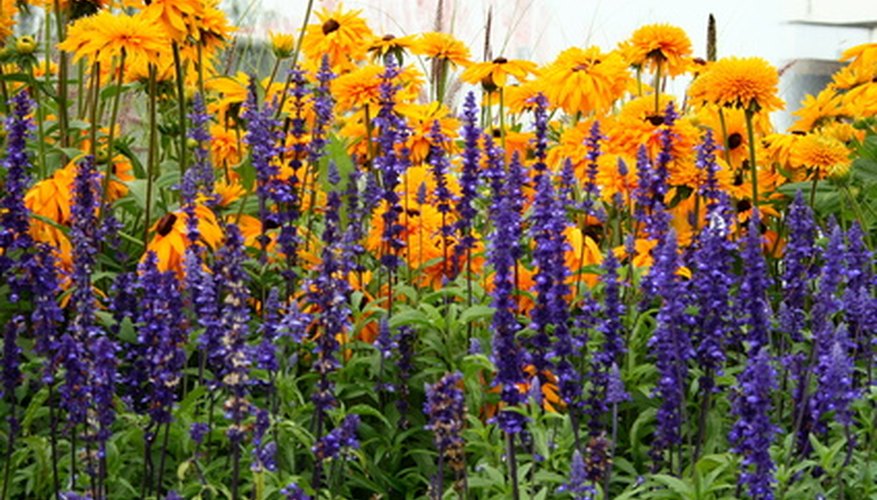 Commonly known as either brown-eyed Susan or black-eyed Susan, Rudbeckia is a must-have native plant for attracting birds. This plant is often grown to attract butterflies or because the seed heads--if not eaten by hungry birds--provide winter interest in the garden.
Rudbeckia is available in a variety of colors from the common yellow to shades of brown, red and even green. It will naturalize, so be prepared to move young plants as they spread. Depending on the variety, gardeners in USDA zones 3 through 9 can grow some form of Rudbeckia in their gardens.