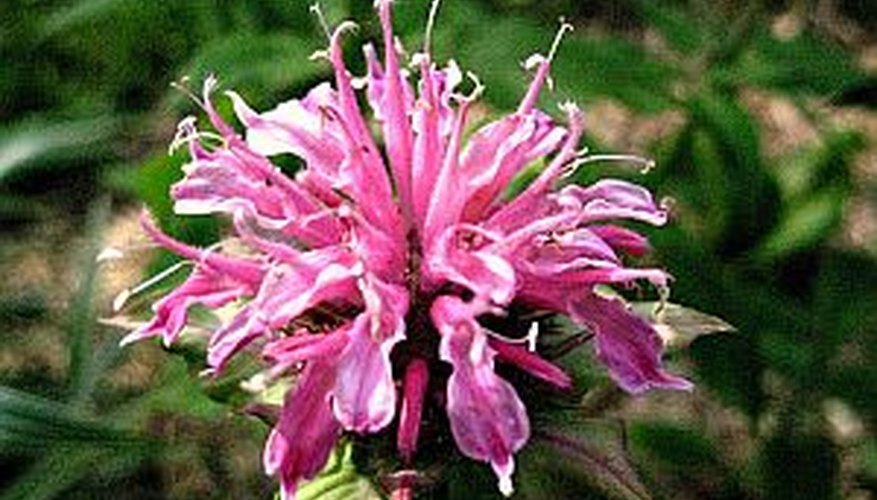 Bee balm is a perennial wild flower grown for many purposes in a flower garden. Not only are the blossoms beautiful during the extensive blooming period, but many people use this plant to relieve an assortment of physical maladies. Bee balm is a flower that attracts hummingbirds and butterflies to a flowerbed as well. Gardeners growing bee balm will not need to perform extensive work to see bee balm return year after year as it self-sows in the garden.
Watch for the bee balm plants to bloom in the early summer. If you desire a second blooming during the same growing season, trim off all of the blooms immediately after they finish blossoming.
Leave the second bloom to stand on the stalks through the fall to allow the plant to sow seeds for the next growing season. Control the number of seeds by cutting some stalks back before they self-sow, if desired. If you desire extensive spread, leave all the stalks standing through the autumn. If you desire the plant to return at approximately the same amount as the current summer, cut back about half of the stalks.
Cut back any remaining stalks in mid autumn if you desire a tidy flowerbed. Alternatively, you may choose to leave the stalks standing to provide winter interest and homes for insects that are helpful to a garden area.
Lay down a 1-inch layer of mulch around the roots of the plants in mid-autumn, if desired. Do not place the mulch any earlier than this, however, because it would interfere with the seeds dropping onto the ground.
Remove the mulch in the spring after the ground warms slightly. Cut down any remaining stalks at this time to ready the growing area for the new plant growth.
Things You Will Need
Bee balm plants

Garden shears

Shredded mulch
Tips
Some gardeners know bee balm as bergamot; it is a member of the mint family.

Bee balm is hardy to USDA Zones 3 through 9.
References