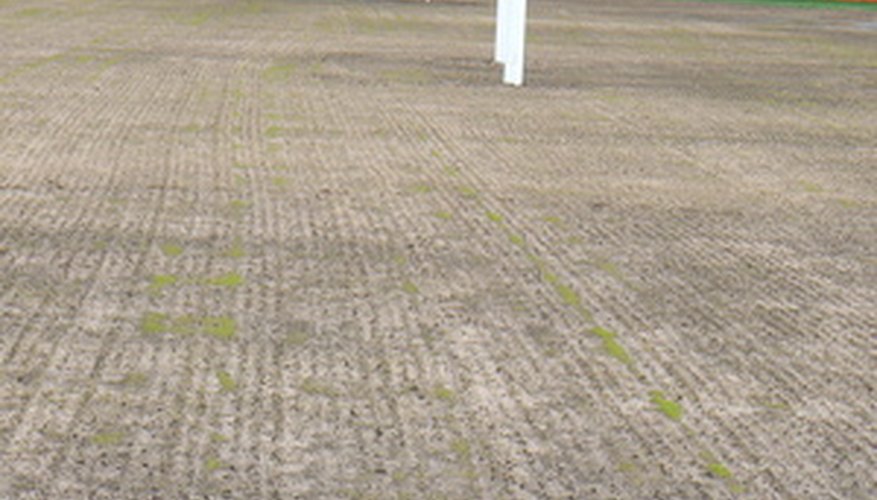 Grass seed is a living organism and the fresher it is the better the rate of germination. Seeds must be of good quality to begin with and they must be stored properly from one season to another, if they are to remain viable enough to germinate after exceeding the expiration date. The label on the package provides most of the information needed. Storage procedures by the retailer, such as large stacks of seed on display in hot sunlight, denigrate the viability of the seed.
Read the label on the package to verify the percentage of weed seed in the bag is no more than .5 percent by weight and the grass seed germination rating is at least 75 percent. Inert matter should not be present in the bag and the grass seed should be no more than 10 months past the test date on the bag. Seed that is over 10 months old should be discarded if it has not been stored properly.
Make certain the seed has been stored properly. Improper storage will lower the germination rate of the seeds. The seed should be stored in its original closed bag or a closed container in a cool dry place, such as a root cellar or old refrigerator. Seed stored improperly will not germinate at the rate stated on the bag and more seed will be needed to grow the lawn.
Plant the specific type of grass desired at the correct time of year as indicated on the label directions.
Mow the existing lawn and cover with starter fertilizer high in phosphorus such as 1-2-1. Be certain the fertilizer does not contain weed control additives, since they can retard the growth of new grass.
Apply the seed with a hand caster, a wheeled spreader or by hand, on a windless day. Plant the amount of seed directed on the package plus an additional 25 percent more to adjust for the less viable germination rate due to old seeds .
Roll an empty lawn roller over the lawn to press the old seeds down into the soil. Since the seeds are old, more of them will be need to germinate and come up.
Water the lawn up to three times a day with a light spray to keep the seeds moist and settled into the soil. Additionally, water the lawn on its regular schedule.
Give the old seeds a better chance of success by cordoning off the lawn so people will not walk on it. Red plastic tape can be strung around the perimeter of the lawn by looping it around wooden stakes driven into the ground at each corner.
Do not mow the lawn until it has grown to at least 1/3 above its suggested mowing height.